Award-winning Maths
and English tuition
We are ambitious, motivated and care deeply about making a difference to your child.


In 2001 a team of four opened the first Explore Learning centre with the vision to be the best complement to a child's school education. This was a vibrant learning environment where for a couple of hours a week, children worked on their individual needs, honing skills that they most needed for school with the support of great tutors.
This brainchild of father of three, entrepreneur Bill Mills now employs nearly 4000 people, supporting the learning and development of hundreds of thousands of children through the years in dedicated centres and online.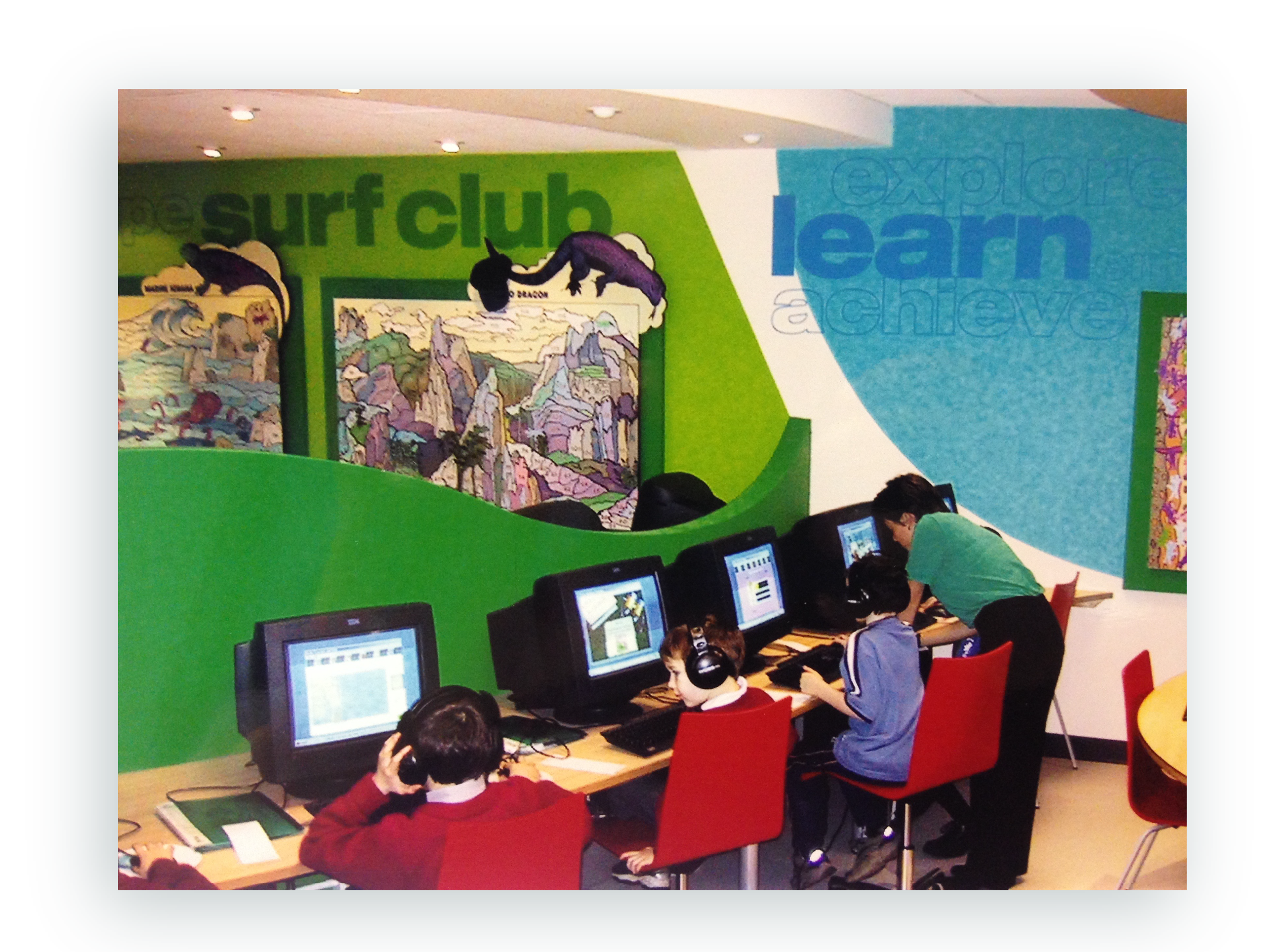 How it all started in 2001
We nurture and champion children to thrive in their education and the world beyond.
The Explore Learning approach is to deliver a bespoke, engaging curriculum to each child and support it with brilliant tutors who instil great learning habits.
Successful learning is not just about the grades – it's also about the actions – the learning habits that will support your child throughout their life. We call this fearless learning and at Explore we are proud to have developed a generation of fearless learners. Children who stay engaged, are not afraid of making mistakes and know when to ask for help.
We believe that a tailored curriculum, delivered by brilliant people is the key to learning success.
Explore people are extraordinary people. From our talented tutors to our dedicated managers and all our highly skilled support network that operate behind the scenes, we have managed to attract an incredible amount of talent. We are all connected by one goal – to inspire our
future generations.
Explore Learning has been recognised as being one of the best companies to work for in the UK. The way that employees are developed and celebrated being the key driver in winning such a prestigious prize. We look after our people so they can look after you.
We really nurture and celebrate our people. Many individuals in the organisation have had long, successful careers at Explore Learning. Our employees' talents are continually honed and challenged to support their growth in the same way that we develop our members.

– Catriona Scott, People Director
Bill Mills
Meet our founder and CEO
As a father of three and Chairman of two schools, our founder Bill Mills knew that sometimes children needed a little extra support to thrive and prosper academically.
"Explore Learning was born out of a desire to help all parents and children gain access to the benefits of a great education. Parents have a deep-seated need to contribute to their children's education and to give them the best chance in life. The concept of Explore was born in 2001. Our vision was to be the best possible complement to a child's school education and to be accessible to all young learners regardless of their means, background, or ability.
With a handful of brilliant people, high hopes, and a bagful of energy and passion we launched our first centre in Chelmsford. It was an instant success. Since then, we have grown to over 100 centres across the UK. We've supported hundreds of thousands of members, worked with thousands of schools and community groups, and won countless awards. I am immensely proud of the difference we continue to make to our members and the communities they live in."
Bill Mills,
CEO and Explore Founder since 2001.