Parents evening: Next steps
March 20, 2019
So you've been to a meeting with your child's teacher and you've got an overview of how your child is progressing. What do you do next to help? Read this blog post for our top tips…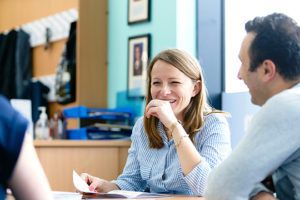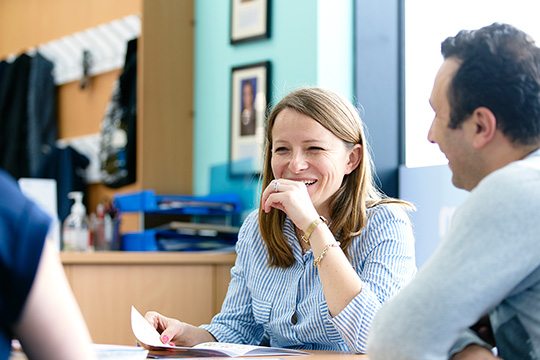 The first step is to discuss with your child what the teacher said. They may already be aware of what they need to work on, but if they don't then it's a great opportunity to have a chat about it. Set a goal together of something they would like to achieve by the end of next term and make a plan on how to get there.
For example: You're told they give up every time they have to learn something new, such as times tables. The goal you come up with together is to have a 'can-do attitude'. Steps to getting there could be taking a new set of tables and learning them in small batches. Praise them for the ones they have got right alongside highlighting when they are being positive towards their learning so they know what kind of attitude is expected.
If you've set any goals with the teacher, plan a time to review these. Depending on how the teacher likes to work this could be an email, call or face-to-face catch up 6-8 weeks after the initial meeting. Review how things are going and make changes if needed.
Don't be afraid to ask if you come away from a meeting and you've forgotten something or realised you don't understand how the school is reporting on progress. Contact the school if you still have questions or look on their website as you should find a wealth of information on there.
Ask others for help! Don't worry if you don't understand something or want to know what others are doing. Lots of people will be in the same position so talk to fellow parents for advice. Alternatively, there are some great advice websites like theschoolrun.co.uk and oxfordowl.co.uk or if you have a tutor, talk to them. At Explore Learning our tutors always help parents when they need advice.  Never be afraid to ask – there is no such thing as a silly question when it comes to your child's learning!
If you haven't had your parents' meeting yet, check out our handy guide to help you make the most of it.
Discover more interesting posts from our blog
---
Understanding dyslexia
October 06, 2019
This week, 7-13 October, is Dyslexia Awareness Week. We spoke to Annemarie Ranson, Centre Director at our Bracknell centre, about her expertise in helping children with...
Read this post
Make the most of the summer term
June 05, 2018
Many children are looking forward to the long hot summer ahead of them. However, before that kicks off there is a good six or seven weeks of learning to fill the school...
Read this post