Back to school obstacles every child faces
August 21, 2017
Starting the new school term after the summer holidays can bring with it a few hurdles for children – whether it's getting back into their school routine or adjusting to having homework again! Following our recent research, we share the top eight biggest obstacles that children face when returning to school in this infographic. How many do you recognise?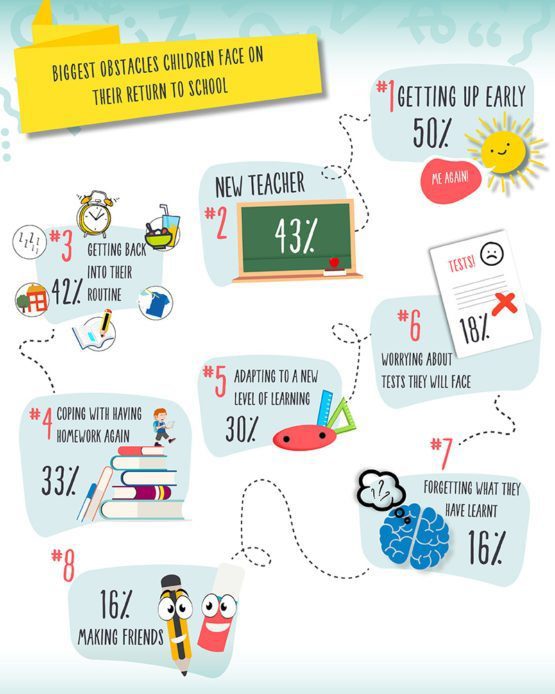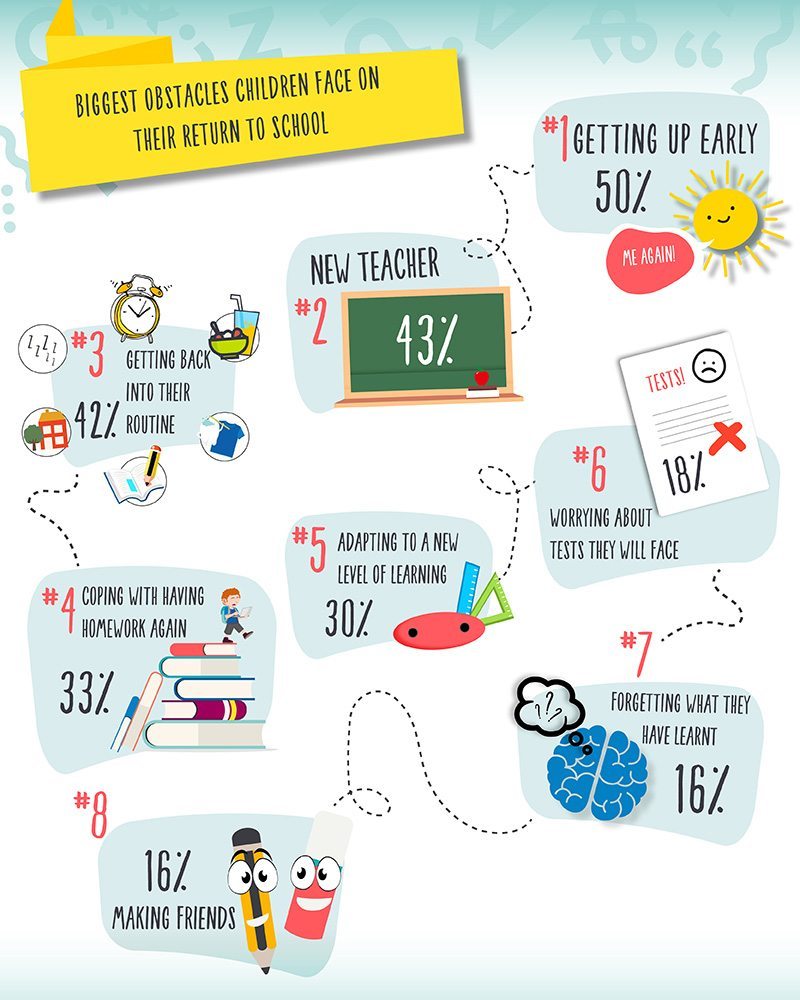 50% of parents told us that getting up early was the biggest obstacle that children face when returning to school. This was followed by children's concerns about having a new teacher at 43%, closely followed by getting back into their school routine.
Children seemed least worried about making new friends when they start school again after the summer with only 16% of parents saying this was an obstacle, but around a third said that coping with having to do homework again and adapting to a new level of learning were worrying for their children.
At Explore Learning, we encourage children to be excited about school by developing a love of learning! Come along to a free trial at your nearest centre to find out how extra tuition could help your family.
Discover more interesting posts from our blog
---
Back to school
August 25, 2017
Teachers up and down the country are welcoming new students into their classrooms for the start of term. What advice do they have for their new recruits? Read their...
Read this post
Is the pen mightier than the keyboard?
November 16, 2016
In our modern world of technology, parents are often concerned that children aren't learning when they are using computers. Charlotte Gater, Head of Curriculum at...
Read this post