Explore celebrates Roald Dahl Day!
August 22, 2016
Our centres have been getting ready for Roald Dahl Day on 13th September by holding fun events to raise money for Roald Dahl's Marvellous Children's Charity!
This year's Roald Dahl Day marks what would be the magical author's 100th birthday, so our centres have pulled on their fundraising socks and getting our members involved in a variety of activities.
Our Sunderland centre team had a competition to raise money for the Roald Dahl charity by asking members to guess how many sweets were in a jar. The winner was Rhys Ayson with a cracking guess – well done Rhys!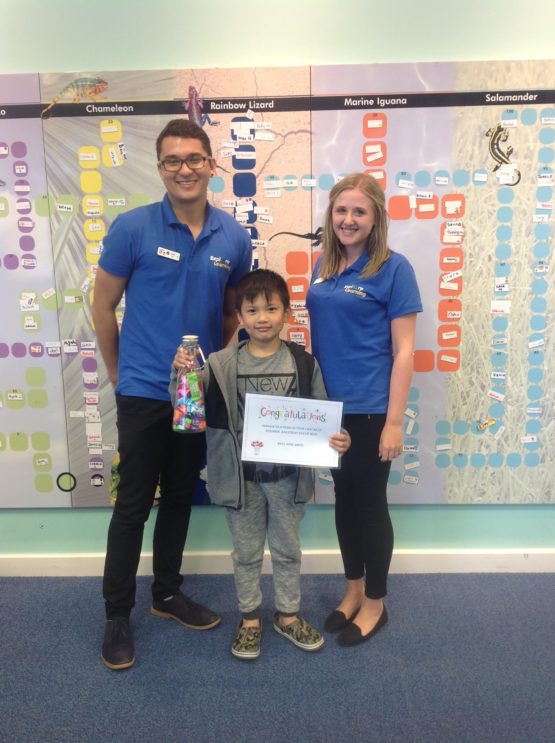 Meanwhile at our Ilford centre, the team were recently presented with a surprise cheque for £250 from John Sisk & Son for Roald Dahl's Marvellous Children's Charity! John Sisk & Son have been completing some building work on the outside of the Ilford centre, and Kevin (the building manager) got in touch to ask if we did any charity work, and the timing couldn't be better as the centre were planning a dress up day for Roald Dahl's Marvellous Children's Charity! Here is a photo of the team with John Sisk & Son proudly showing the generous cheque.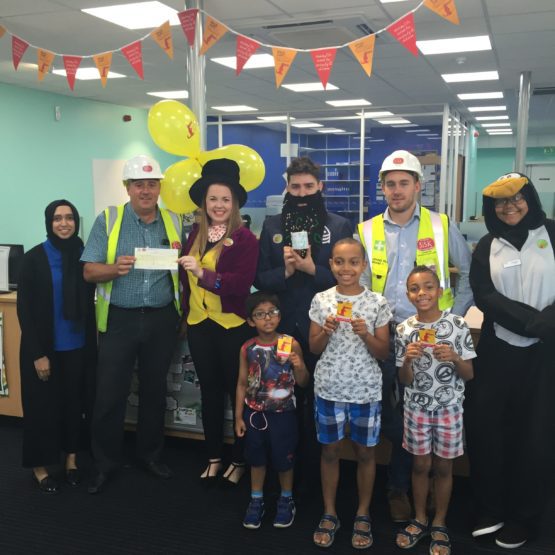 Our Milton Keynes Kingston centre also had a dress up day and one of our members, Olivia, got into the spirit with this super Matilda costume alongside our tutor Rachel!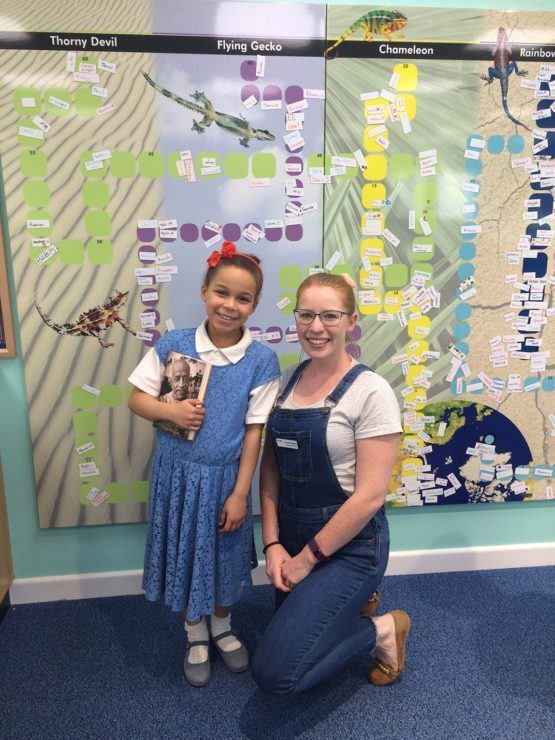 We're also holding an exciting competition for all our members to create a 100th birthday card for Roald Dahl. The entries will be judged by Roald Dahl's Marvellous Children's Charity, and the lucky winner will receive £100 of Roald Dahl goodies! We'll be sharing the winning artwork on our blog so watch this space…
Discover more interesting posts from our blog
---
Your World Book Day kit
March 04, 2019
Thursday 7th March 2019 marks World Book Day, where children of all ages will come together to appreciate reading. It's a celebration of authors, illustrators and...
Read this post
Bringing The Gruffalo to life with ride designer Andy Porter
March 30, 2017
We caught up with Chessington World of Adventures Resort to find out what it was like for ride designer Andy Porter to create The Gruffalo River Ride Adventure, and bring...
Read this post