Explore Learning Children's Creative Writing Course
May 05, 2020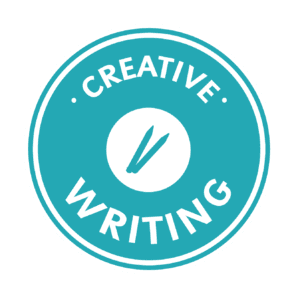 Channel creativity from the tip of their pencil.
Is your child in need of some new inspiration during lockdown? Do they love creating stories, writing poems or delving into a good novel?
Our children's creative writing course takes its members on a journey through different writing styles. Building a toolkit to tackle any piece of prose, sensational script or noteworthy newspaper article. The great news is, you can now access this online course from the comfort of your sofa!
Creative writing for children
Working in small groups led by an expert Tutor, we'll introduce topics and ideas to get the creative juices flowing. Our members are encouraged to share their ideas with others. As a result, they'll receive feedback from their peers as well as their Tutor, and work together to build new ideas and forms for their writing.
How does it work?
Each 12 week project will focus on a new skill. Currently, our members are working on developing their journalistic writing! Travelling through America, they're tasked with creating attention-grabbing headlines, as well as balancing fact and opinion in their arguments.
In addition, they will practice their interviewing skills to build direct and reported speech in their pieces. The finished product will be a collection of brilliant articles. Put together to create Explore Learning's own newspaper (which we can't wait to read!).
Next, we'll be focussing on story ideas and writing. Our members investigate our vast pacific ocean and its surrounding countries to explore the elements as inspiration for their written piece. They'll explore ocean wildlife, coastal scenery and investigate the way of life of the people who reside here.
After that, children will build a short story to reflect the adventure they've taken. We can't wait to read the finished children's stories!
We're pleased to be running this course as part of the Explore at Home package and so far, our members have really enjoyed it! They've told us they really enjoy working in groups, getting inspiration, praise and ideas from other young writers and working collectively to produce a piece of work for everyone to be proud of.
Ready for the challenge? Join our Creative Writing classes and start unlocking your child's imagination. Please note, limited spaces available.
If you are a current member and interested in finding out more, please get in touch directly with your centre team.
Discover more interesting posts from our blog
---
Four steps to creative writing for children
April 08, 2016
Most school subjects seem to have a definite path to success, but is it also true of creative writing? With the arrival of the National Young Writers' Awards, Henry...
Read this post
How parents can help with writing at home
April 21, 2020
We've brought together some of our favourite ideas that support fearless writing whilst you help your child to write at home. Whether it's unlocking their...
Read this post