Tutor of the Year 2018!
April 11, 2018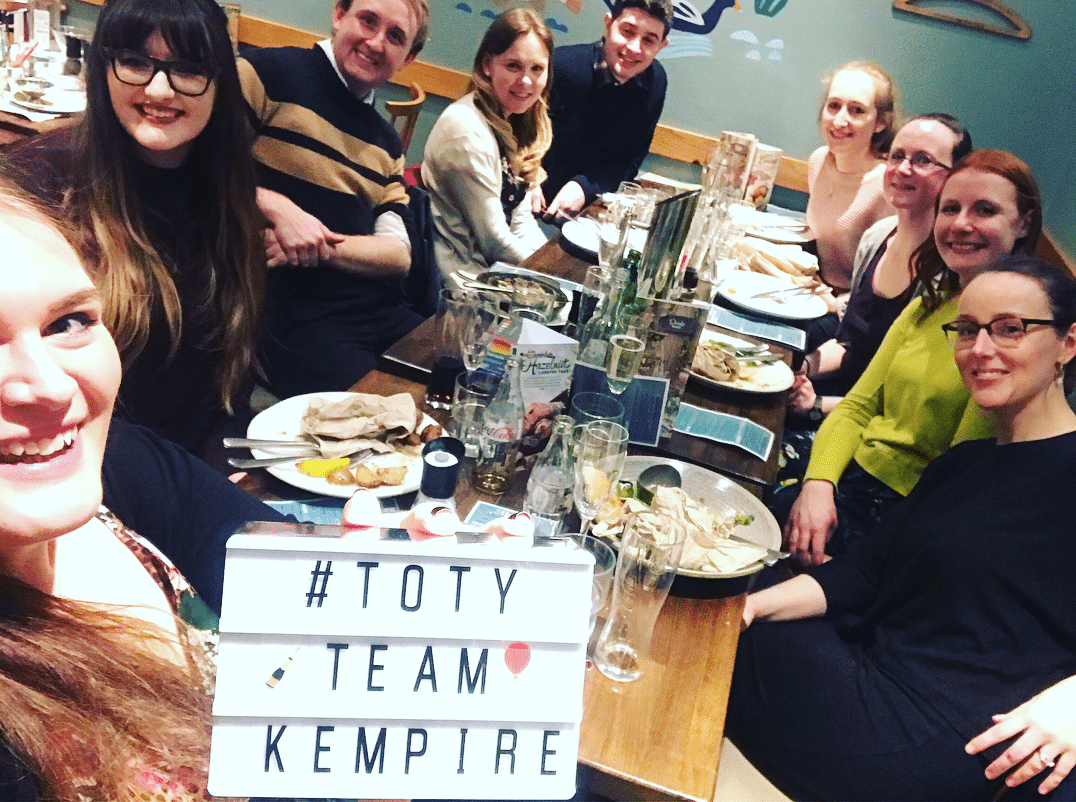 After months of votes being cast by our members, we spent March travelling up and down the UK to announce our 2018 Tutor of the Year Award winners!
Each winner was invited to attend a regional celebration dinner, with members of our Guildford team joining them to award the prizes and thank them for all their incredible work.
Our Student Attraction and Early Talent Manager, Steph van Stokkom said "It was such a joy to meet our incredible 2018 tutors of the year last month! Our centres are so lucky to have such passionate and enthusiastic people in their teams who contribute to making their centres a success in their local community every day with their phenomenal relationship building and teaching ability."
We are really proud of our tutor teams, who work incredibly hard and are pivotal to the success of Explore Learning. Each winner was nominated by colleagues and members of their centre for so many reasons; their fantastic customer service, the ability to build incredible bonds with children and parents, as well as going above and beyond what is expected of them and being Explore Learning Ambassadors.
Last year, 66 of our expert Tutors were promoted to the Assistant Director position! As top-performing tutors, we were thrilled to be able to fast track their applications and invite them straight to an assessment day at Head Office following their telephone interview.
For each of the 18 regions, we named one of our winners the Regional Tutor of the Year and presented them with a £50 voucher and personalised certificate.
We are excited to be holding our 3rd Rising Stars Development Day, and have invited all our Tutor of the Year Award winners to join us – we can't wait to see them all again!
At Explore, we want to provide our staff with even more opportunities to develop and learn, and the Rising Stars Development Day is a chance to enhance personal and professional skills, aiding in progression to the Assistant Director role for those interested!
Discover more interesting posts from our blog
---
We're named in The Sunday Times Best Companies To Work For
March 22, 2016
We are delighted to have once again been named as one of the best companies to work for in the UK by The Sunday Times. Explore Learning was named 57th overall and 8th...
Read this post
Explore Learning founder on Sky News
February 14, 2020
Explore Learning CEO and founder, Bill Mills, was recently invited to the CNBC Europe Studios in London to discuss the boom in tuition and how this has been reflected...
Read this post