Our people and the centre teams are the bedrock of what Explore is built upon and we entrust you with a huge level of responsibility and ownership, in turn this means that every day is completely different and varied depending on the requirements of your centre and where performance may need driving at that particular moment. Whilst this makes it really tricky to give you a typical 'day in the life' it does make for a very exciting and never dull working environment!
Every single day you'll be involved in working with our members and local schools whilst also getting stuck into the nuts and bolts of the business and commercial elements of centre life. You'll be involved in sales, customer service, recruitment and management and we hope that you'll take a real sense of pride and satisfaction from being able to see first-hand the impact that you can have on every element of centre life.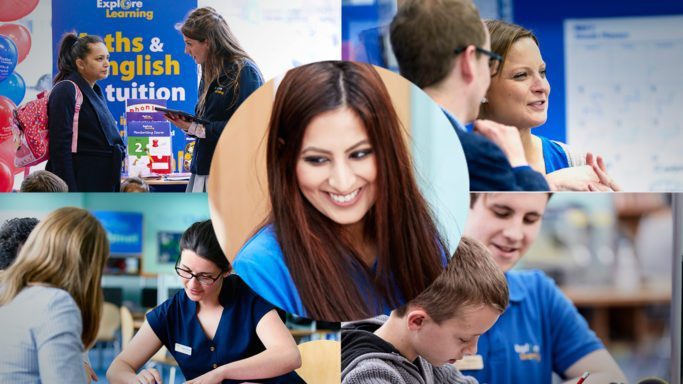 What you'd be doing
Broadly speaking there are 4 key areas that you'll be sinking your teeth into, although you can expect to find yourself doing absolutely all sorts of things.
The 4 areas to really think about are Management, Sales and Marketing, Customer Service and of course Teaching.
If you think you can drive performance and make a meaningful impact on these 4 areas then that's fantastic, but don't worry, we aren't expecting you to already be an expert in all of these things. We deliver a vast amount of brilliant training in absolutely everything you could hope for, what we're really looking for is for you to be willing, trainable, proactive and resilient, we can help you to learn everything else!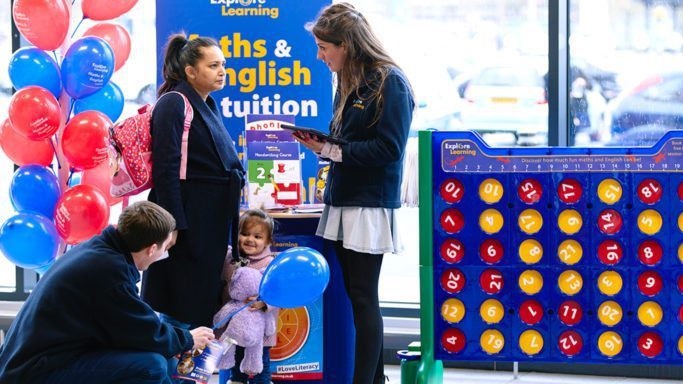 SALES & PROMOTION
You'll be raising awareness of your centre whenever and wherever you come into contact with the local community. You'll be bringing enthusiasm, gumption and confidence so that you can chat away about Explore and what we do with everyone that you meet. We have a really strong sales ethos and everyone that works for Explore become Ambassadors raising our profile at every opportunity.
To celebrate this and to help drive this performance area of the business we have a wonderful Sales Team who have all worked in centres before joining Head Office. They design fantastic Quarterly competitions where centre teams can win trips to places that have previously included New York, skiing in Chamonix, Las Vegas, Dubrovnik and Miami.
We do a lot of our promoting face to face, we find this is still the best way for you to showcase your brilliant communication skills and engage directly with parents to discuss the benefits for their family of coming to your centre. During school holidays and at weekends in particular you'll often run events in local shopping centres chatting with families and the public, this really compliments all of the community events that you'll also run with libraries and schools.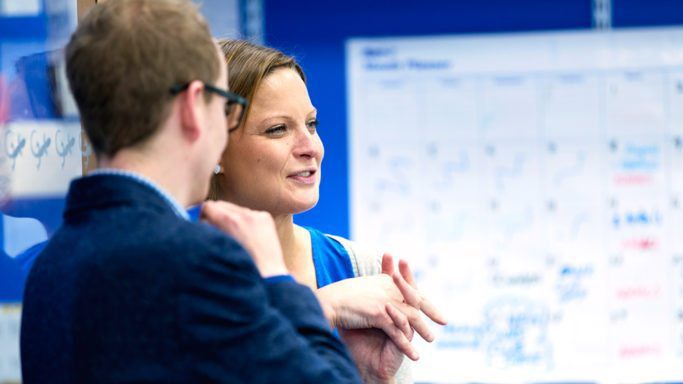 MANAGEMENT & BUSINESS
You're a capable individual so right from the start of your career you'll be given responsibility for the business and for a team of part time staff. You'll be using your initiative, resilience, adaptability and ambition to really establish yourself and develop a growth mind-set amongst your team which, in turn, will deliver growth to your centre.
Having responsibility also means you have accountability, you'll take part in, and run regular reviews with your team and your Regional Manager to reflect upon your centres business targets, you'll constantly be tracking the membership number in your centre, looking at what your customer retention is like, generating new interest and ultimately making sure your centre is delivering good profitability and bottom line financials!
You can really shape the personality and atmosphere of your centre, both because of the impact that you personally can have on the environment, and also because you'll be part of the decision making when it comes to recruiting, hiring, training and developing your part time Tutor team. Lots of our Tutors go on to our Fast Track scheme and become Assistant Directors themselves (our Operations Director Lisa Haycox did this) so part of your role is to always be on the lookout for future talent and spotting top potential to nurture. You will hire people that you know show strengths in our 7 competencies and then you'll develop them to become excellent role models and high achievers who could move up through Explore and you'll be instrumental in helping them on that journey!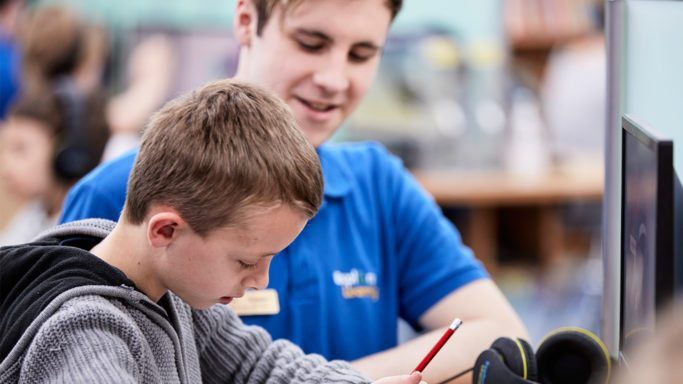 TEACHING
Everything that we do as a company, every decision we make and everything that we try to achieve is ultimately for the good of our members and to always make sure that we're delivering an incredible standard of service and quality teaching to them.
You'll get to work really closely with each child making sure that the learning journey that they're on with Explore is tailor made for them and delivering what they want to achieve. You'll be inspiring them to achieve, you'll be a great role model showcasing your rapport building and tutoring abilities. Your Tutors will look to you to be leading by example and providing them with on the spot mentoring so you should always get stuck in as much as possible when it comes to talking to our members and their families.
Being passionate about education you'll relish the chance to take on ownership for one of our Additional Content courses. These group led classes focus on a variety of skills giving specialist support in things like the 11+, entrance exams, how to succeed in secondary school, creative maths and creative writing. You'll also be going into classrooms at local schools to run free assemblies and workshops with them. We'll support you with training in the school curriculum and teaching methods but you should be confident in your maths and English abilities to work up to GCSE level.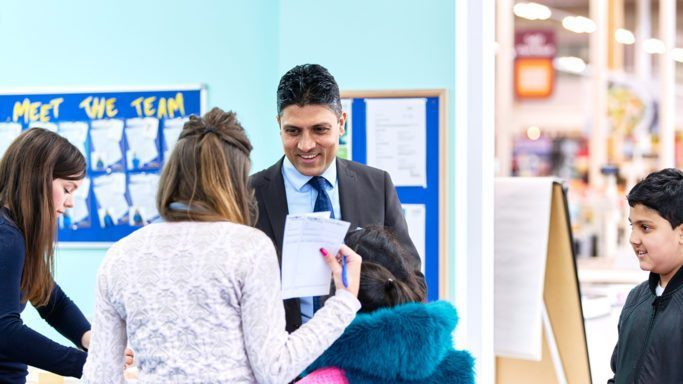 Customer Service
Did we mention people are the heart and essence of what Explore is about?
Our whole company is dedicated to providing the absolute best service and highest standards that we can to the families that use us. From the moment a family meets you at a marketing event and signs up to become a member you become an integral part of that family's experience.
Children tend to stay with us for around 14 months on average, to make sure that they can really get the absolute best and most out of their time with us you'll be communicating and talking to them constantly. As well as when they're dropping off and collecting their children you'll regularly run parents meetings with families. The incredible amount of feedback that parents receive really sets us above other tuition providers, parents really appreciate the fact that we have an open door, first name basis with them all and by working together you'll be able to make sure the children are getting maximum benefits from their membership and that parents feel empowered about their child's education.
The Assistant Director working pattern
---
Our centres are designed to give the greatest flexibility possible for our members and we're open as much as possible to make sure that families are able to juggle everything else that they have going on with as much ease as possible. That means that we're open 7 days a week throughout the entire year including school holidays.
When you start with us you'll work on one of the two rota options below. As a team it's up to you to take the initiative to work out which rota best suits your needs, sometimes you'll work in a team where you swap the rota regularly to give each Assistant Director equal time on each option, other times it may suit your team to remain stable if both of you prefer. Normally some flexibility is needed, particularly when booking holidays and when you're looking to progress to become a Centre Director, it is beneficial then to have spent some time on both rotas in order to understand the operations that take place on all of the different days.
ROTA 1
Our term time opening hours for members are usually Monday to Friday 3-8pm, Saturday 10-6pm and Sunday 10-4pm or 11-5pm. During school holidays our rota will vary in order to accommodate extended opening hours for our members. Centres run a mixture of 11am-8pm days (open to members at 12pm) and 9am-6pm days (open to members at 10am), depending on their members needs and additional content courses. Hours on different days will vary between centres.
ROTA 2
Our term time opening hours for members are usually Monday to Friday 3-8pm, Saturday 10-6pm and Sunday 10-4pm or 11-5pm. During school holidays our rota will vary in order to accommodate extended opening hours for our members. Centres run a mixture of 11am-8pm days (open to members at 12pm) and 9am-6pm days (open to members at 10am), depending on their members needs and additional content courses. Hours on different days will vary between centres.
Our Marketing Events
Our marketing events often happen at weekends when parents and children are free, and during school holidays so there will be times when you work on what would normally be your day off, we appreciate people who go the extra mile. With the position giving such an incredible amount of responsibility there will also be times when you come in early and go home later, again, we appreciate that you go above and beyond and will always try to make sure that you get your time back in lieu, and also make sure that it's recognised in your appraisals and pay reviews.
Kickstart a career at a centre near you
---
Our Locations
We have over 140 centres nationwide and recruit continuously for all locations.
Priority Assistant Director Vacancies
We would love to receive your application to be an Assistant Director, but due to the Covid-19 Pandemic, we have had to pause our recruitment while our centres are closed. If you apply to work as an Assistant Director in any of our centres during this time, we will keep your application on file, and be in touch when we are able to resume interviews.