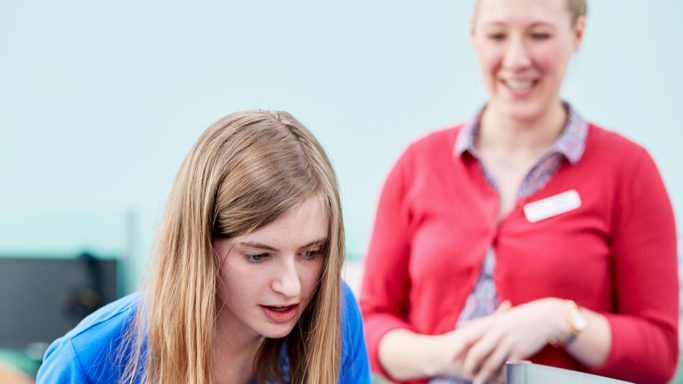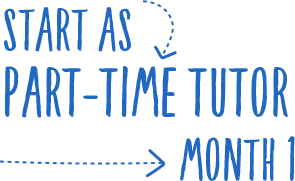 You'll complete 4 induction shifts familiarising yourself with all of our curriculum and the different teaching resources that you have available to you.
You'll be getting to know all of your colleagues and managers and finding yourself in the midst's of a great new bunch of people.
You get stuck into monthly training evenings sharing knowledge and best practise, there's often a fun social event to look forwards to afterwards as well!
You get a great rating in your first appraisal and you're put forwards to receive Compere training so that you can manage 'show time' in your centre and provide exceptional service and feedback to our members.
A great second appraisal ties in with your performance related pay review and as one of our strongest new talents you could be given the top Grade 5 pay review!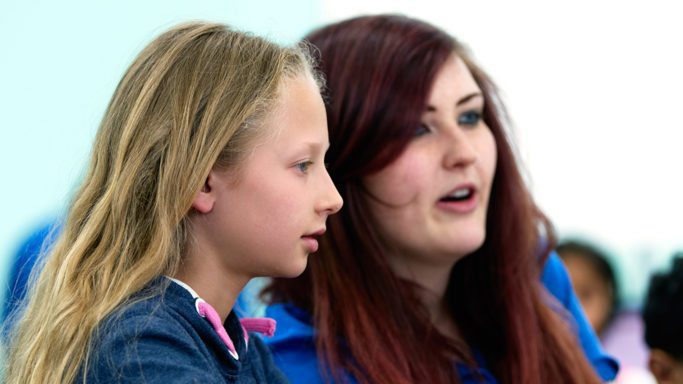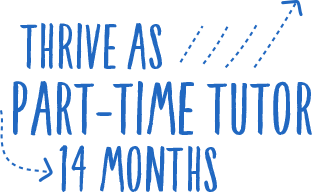 As newer Tutors start in your team you're given the chance to provide coaching and training. What better way to showcase and enhance your skills than by developing a brand new team member!
Every quarter there is a Tutor of the Quarter competition in your centre which focuses on particularly relevant topics for your centre.

 

You're nailing this quarter and your managers nominate you to win, you receive a £50 voucher of your choice!
You've been raving about how much you enjoy your job to your pals and 2 of them have recently applied and become Tutors themselves, as soon as they're out of their probation you get a lovely £50 bonus for each of them as a thank you – if they'd been AD's this could have been £500 each!
You're a wonderful ambassador in your centre, the kids and parents love you.

 

Your managers recommend that you go on the Initial Sales Training with one of our Sales Managers, you can add another string to your bow and help at fun marketing events with your team in the local community.
You take on the additional responsibility of running an additional content course, sinking your teeth into running your centres Creative Writing class, you love seeing the members you tutor progress and flourish in a course that you have ownership of.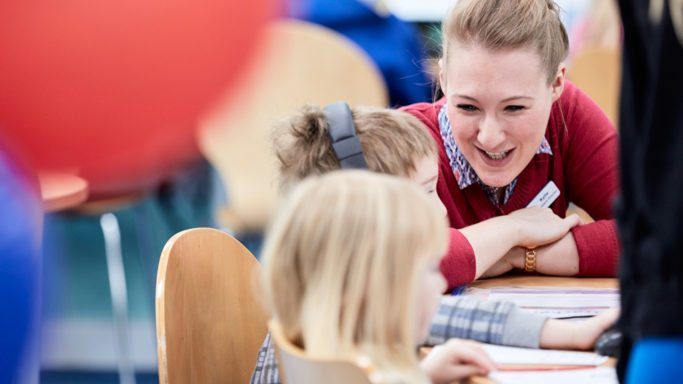 You have won the prestigious Tutor of the Year award in your centre, this means you've been selected by your managers, peers, children and parents, it's an amazing achievement.You attend the regional dinner with your Regional Manager and other Head Office people as well as the winners from all of the other centres in your region.

 

At the dinner you find out that you're also the Regional Winner!
As part of your prize for being Tutor of the Year you're invited to attend a Development Day to explore your strengths and areas for development, it gives you a great opportunity to test yourself and talk about your career aspirations.

 

Everyone that comes is given feedback and it helps you get a better understanding of what makes you tick and where your career is heading.
After the development day you take on the chance to become a Campus Representative at your University.

 

Working on this role you're spreading the word about the AD and Tutor role and getting paid the referral bonuses every time someone is successfully hired as a result of your recommendation.

 

Earnings are unlimited and you're gaining phenomenal marketing and promotional skills and experience.
 …You're really thriving at Explore and we're always growing and evolving as a company too, this means that you can have a long and diverse career ahead of you, it isn't set in stone where your career path will take you and we hope you'll find that refreshing and exciting!
Kickstart your career at a centre near you
---
Our Locations
We have over 140 centres nationwide and recruit continuously for all locations.