Online tutoring
Your guide to home learning with Explore Learning
Stress-free online tutoring that delivers results.
Our unique online tuition combines our cutting-edge learning tool, created by Education Experts, with inspiring tutors to create a proven formula for success.
Designed to support your child grow in confidence and to empower them to unlock their potential.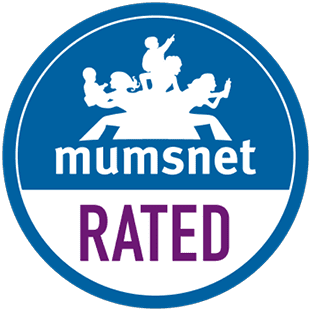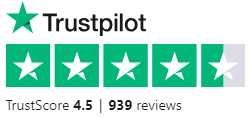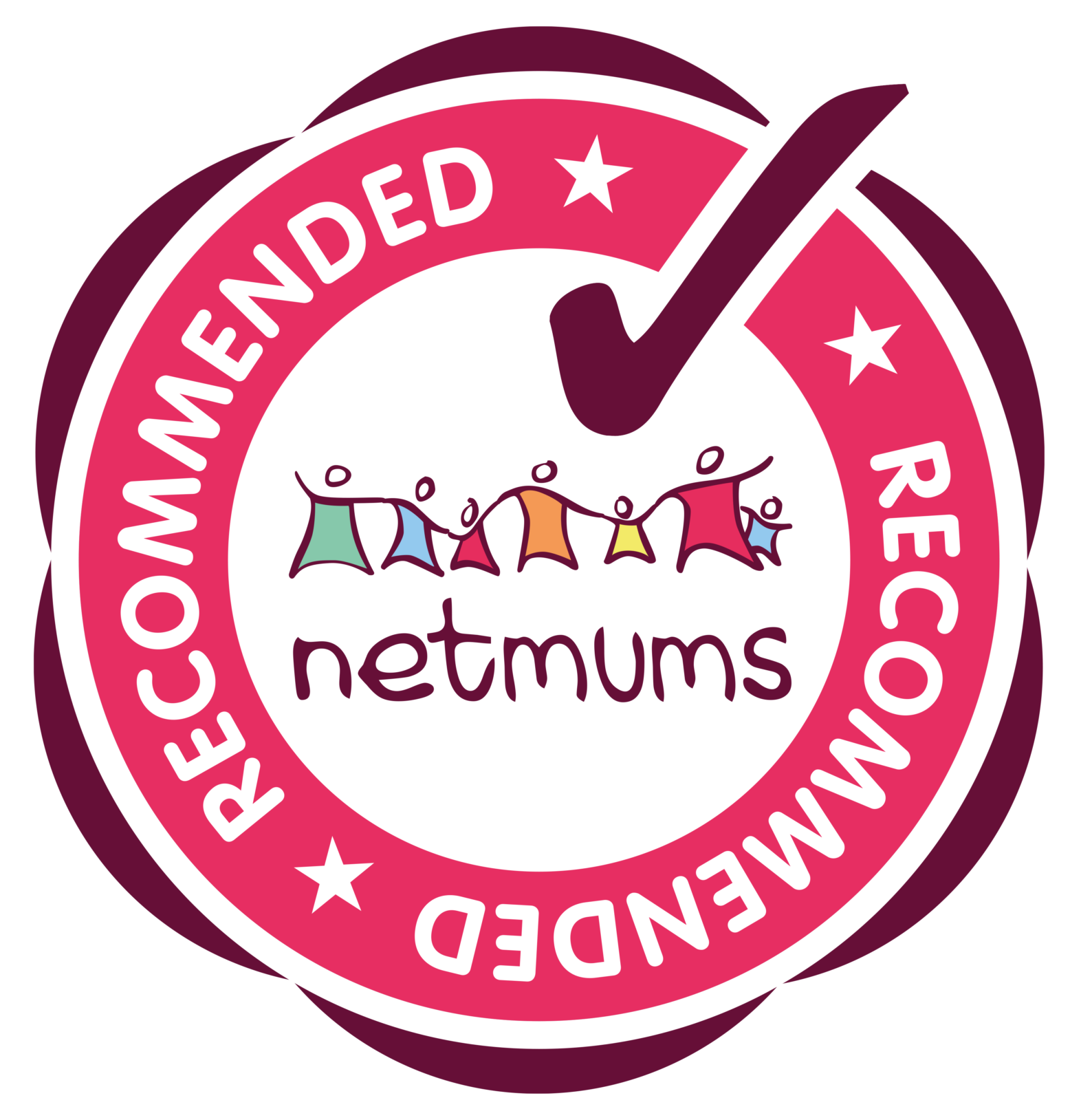 What is online tuition with Explore Learning?
Offering an alternative to face to face learning, our online tuition, through Explore at Home, delivers our award-winning approach from the comfort of your own home.
In each online lesson, your child will use our learning tool with the support of expert tutors to work through challenges, building their resilience and growth mindset.
Benefits of online tuition
Build skills and confidence
Supports self-development and independent learning
Encourages resilience and growth mindset
Supports academic progress
Our tailored programs cater for individual learning styles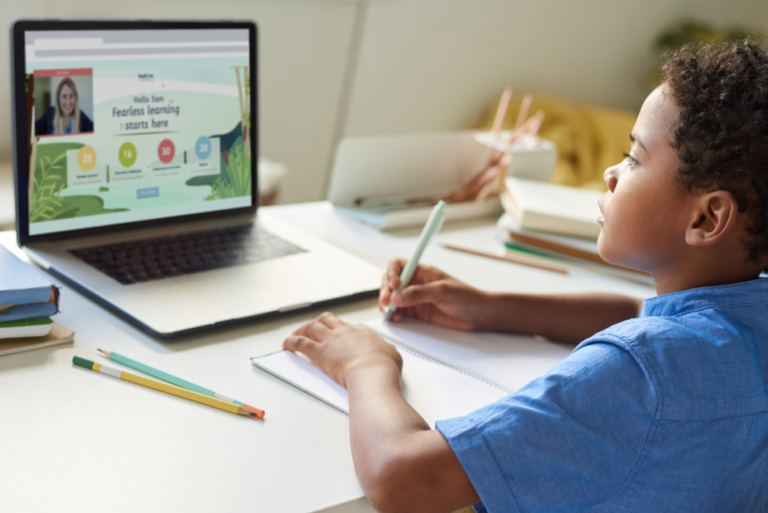 What does online learning look like at Explore?

A safe place
All of our tutors are interviewed personally by our teams, to ensure they fit the bill when it comes to delivering on quality.  Our staff are also enhanced DBS checked.

Unlimited access
Learning doesn't stop at the end of your child's tutored session.  They have unlimited access to their tailored program and additional learning resources.

Creative teaching
Our learning tool enables us to
re-create a classroom setting online, with tutors demonstrating methods through screen share and video.

Convenient 
Our flexible memberships are tailored to suit your family's needs.  Not only that but our cutting-edge learning tool means your child can continue to progress anytime, anywhere.

Engaging interactions
Our tutors make learning both fun and engaging with praise,recognition and rewards.  We offer real-time feedback to always keep you in the loop with your child's progress.

A tailored approach
Our unique tuition is designed to create a structured, individual learning program for your child, to cover all of their learning needs and lead them on their path to success.
How Explore at Home works
Explore at Home is here to help your child engage with their learning, and continue to make progress wherever they are.
With weekly online tutored sessions, unlimited access to your individualised learning program, and your pick of curriculum led activities and videos to use at home, we've got everything your child needs to succeed.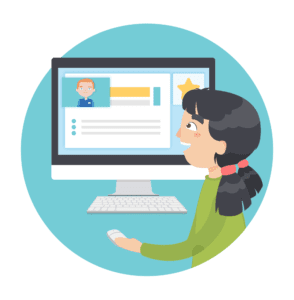 Weekly tutored online
sessions
It's as easy as 1,2,3.  Log on to our unique platform and join your session to experience live face to face learning, delivered by your expert online tutor, who will track your child's progress.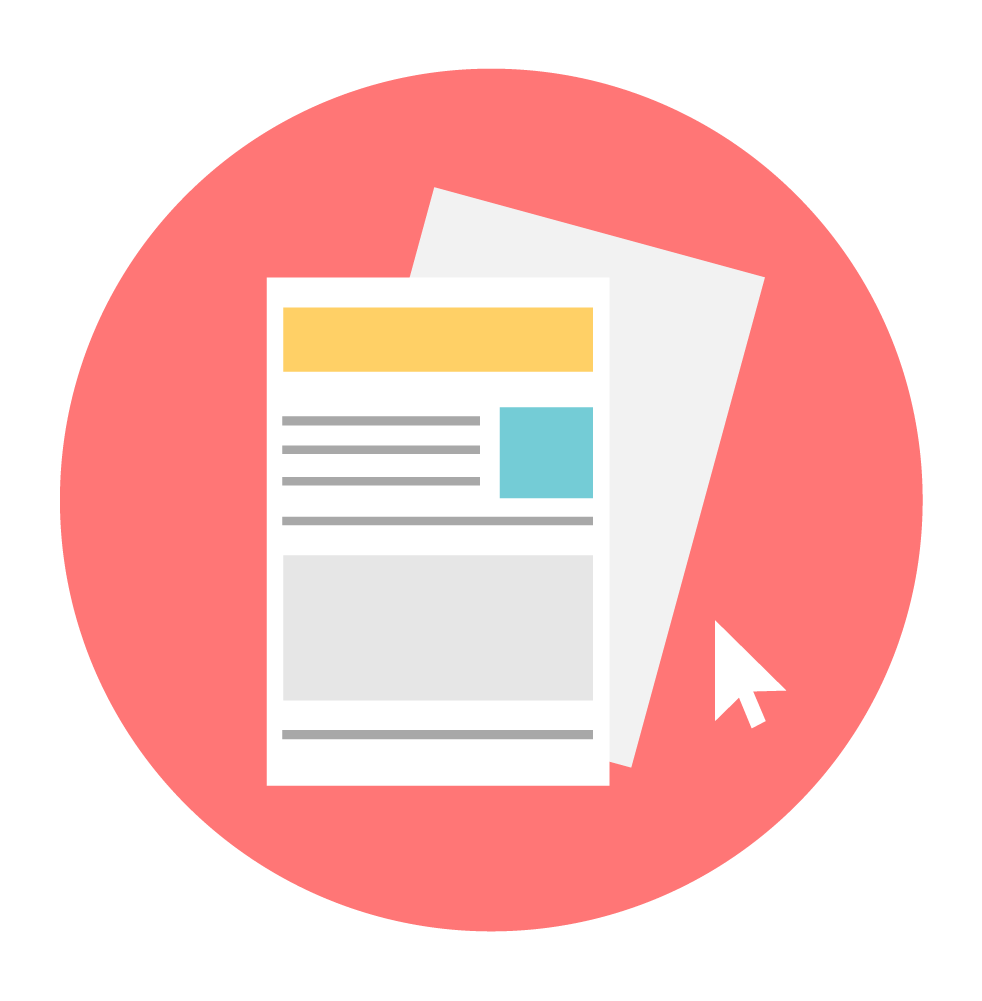 Exclusive access to learning tools and resources
We are committed to supporting the whole family.  You'll have unlimited access to our dedicated Members' Area, packed with resources and parent video guides to help you support learning from home.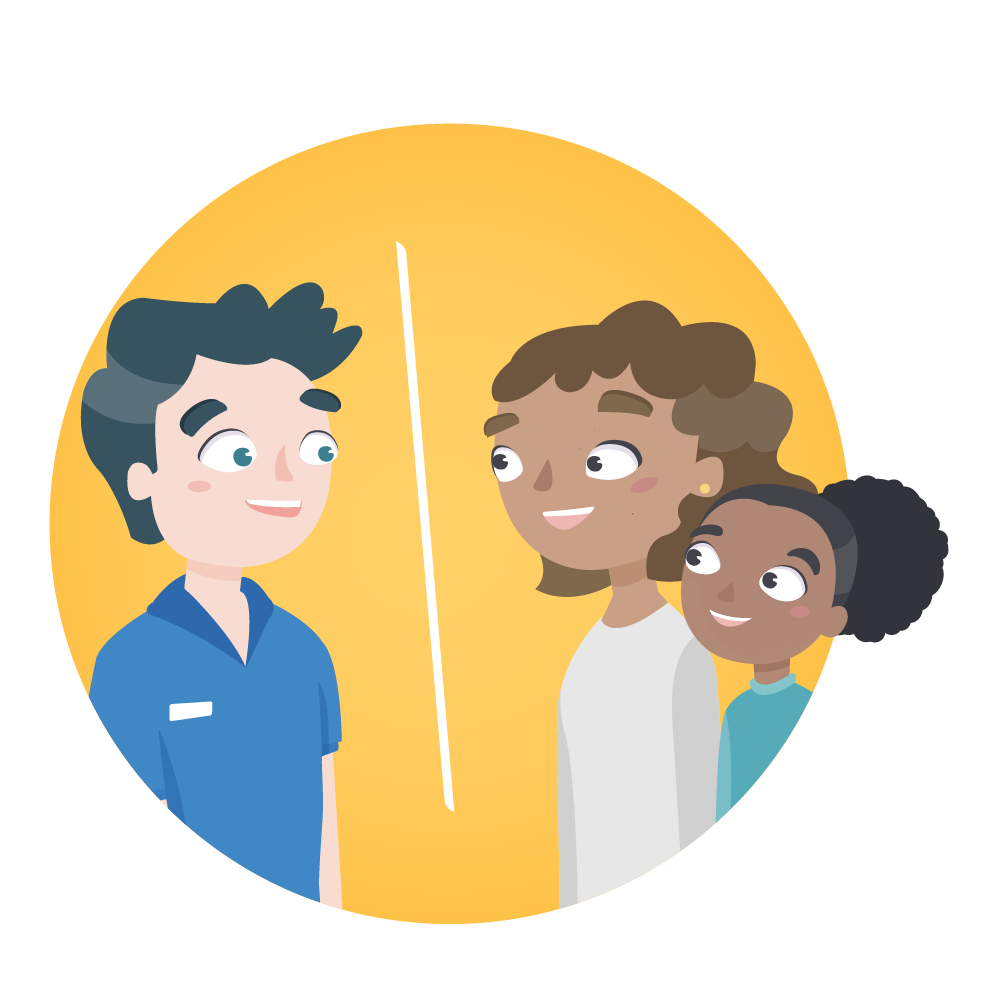 Personalised updates on your child's progress
We'll keep you in the loop with your child's learning journey.  After every live session, your tutor will provide tailored feedback to you and your child, and we'll schedule regular meetings with you to discuss their progress.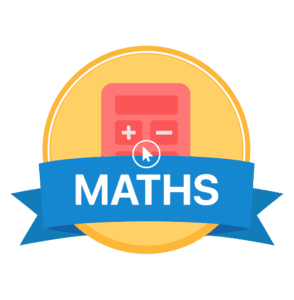 Online maths tuition
Our award-winning online tuition is taught by UK based tutors who are experts in the school curriculum and getting the best out of every child.
They work closely with your child focusing on problem-solving and build a strong foundation of maths skills to deliver a program that is completely tailored to your child's learning goals.
Problem-solving

Advanced fraction, decimals and percentages

Exam techniques

Interconnecting mathematical concepts

Algebra and Geometry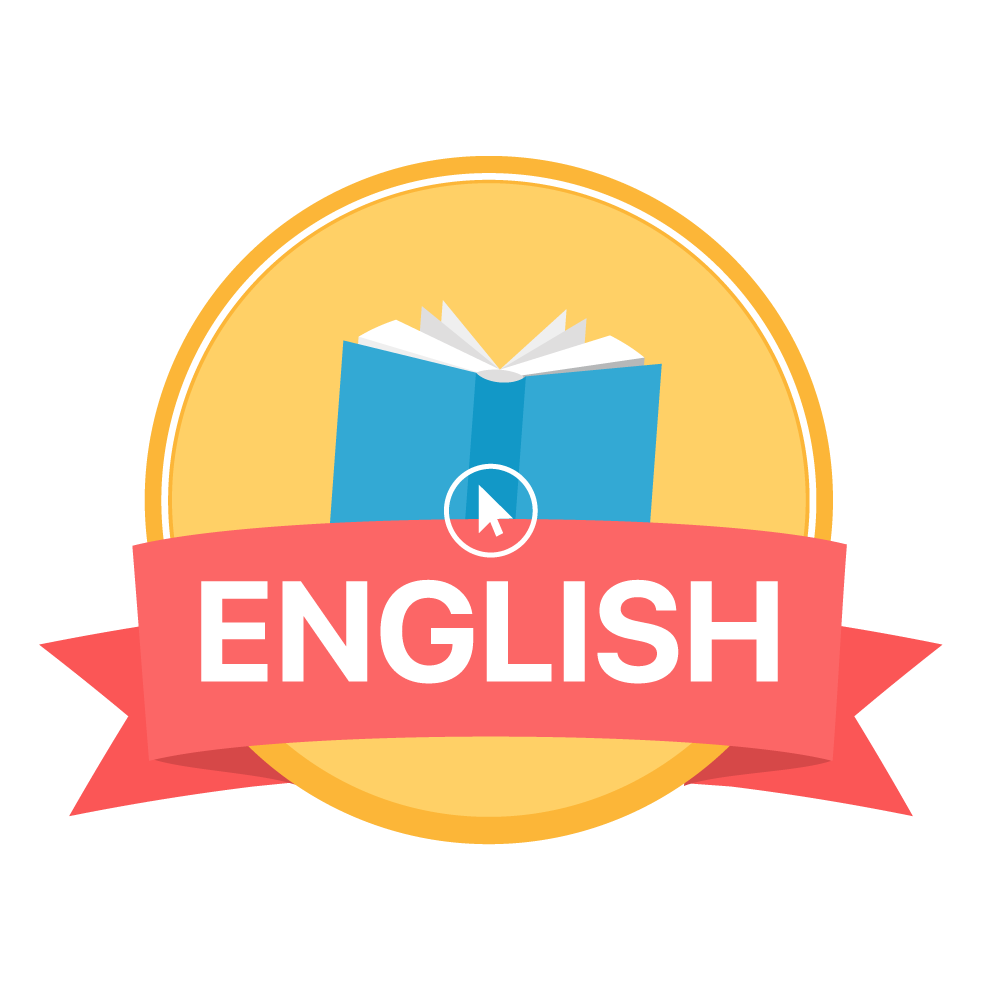 Online English tuition
Offering online English tuition that makes an impact, our members have the opportunity to learn without limits.
It can be tricky to find the right English tuition that both makes your child tick and that covers all of the aspects of English that they need to succeed.  We're confident that we can get your child, no matter their age, to reach their own individual potential and foster a love of learning along the way.
Interpreting texts

Acquiring a greater vocabulary

Phonics and reading fluency

Literacy comprehension

Spelling, Punctuation and Grammar
Why choose us for online learning? 
Our membership not only provides a learning platform fit for your child's development, but access to a friendly team of experts you can trust, to support your child in a safe, engaging way.
Find out why thousands of families across the UK choose Explore Learning
Experienced online tutors
When looking for private tutors to support your child, it's important to find one that ticks all of the boxes.  Since 2001, our expert tutors have nurtured over 275,000 children aged 4 to 14 to achieve their potential, unlock their imagination and discover the magic of learning.
All of our tutors are interviewed personally by our teams, to ensure they fit the bill when it comes to delivering on quality – not only are they experts in the maths and English curricula, but they are highly skilled, professional communicators, enabling them to get the best out of every child.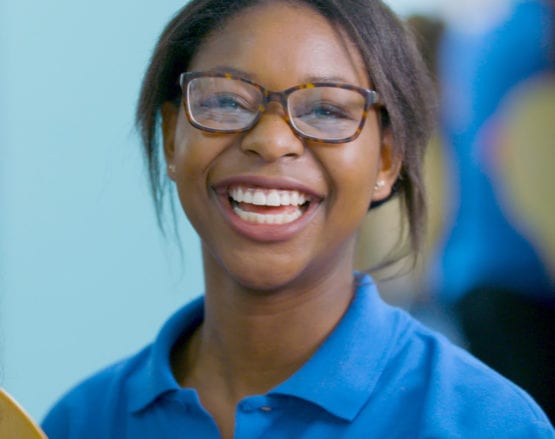 Positive online tutoring experiences
Unlike other tuition providers, we're more than just a lesson with a tutor.  For our students and tutors, it's all about building a bond that means no question is ever a silly question and catering for every learning style until we hear 'I get it!'.
Our mission is to ensure that children build confidence in a safe environment.  Our aim is to ensure that every child feels supported and is given the knowledge and attitude to thrive in their education and beyond.
We're rated excellent on Trustpilot for a reason
Discover what our members think and read about their experiences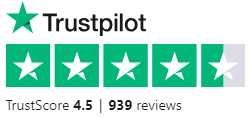 Affordable online learning
When looking for extra tuition, there are lots of options out there.  It can be a challenge to choose the approach which is right for your child, at a price which doesn't break the bank.  We're confident that you won't find a tuition provider offering the same tailored support, curriculum led programs and value for money.
We're proud to offer flexible memberships that work.  We offer memberships instead of a pay-as-you-go sessions because we know that learning is most effective when we keep at it.  Frequently practising ensures your child remembers their learning, enabling them to pick up from where they've left off at a greater speed.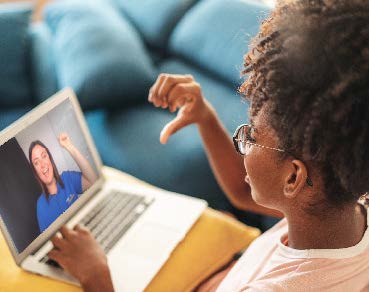 A trusted online learning platform
Our members tell us they love what we do, and over the last 20 years the results tell us it works.  Our award-winning hands on approach combined with our engaging digital tools mean that your child can build life-long learning skills.
The sessions are extremely interactive, safe and convenient online.  It has encouraged confidence and engagement with learning for my child.
Cheadle Hulme, Explore at Home parent
Explore has been great for boosting our son's confidence.  As parents, it has also been very reassuring in knowing that our child has had consistent & individually targeted learning from Explore, alongside his regular schooling.
Crouch End, Explore at Home parent
It's so flexible and takes the pressure of busy parents to be in the details off their kids learning.
New Barnet, Explore at Home parent
Maths and English online tutoring resources
We don't stop with unlimited access to your child' learning program.  Every Explore member has unlimited access to their Members' Area – the place to be online if you're looking for extra worksheets, helpful videos and live lessons.
We also have a number of FREE resources on The Club – perfect for supporting your child's education at home.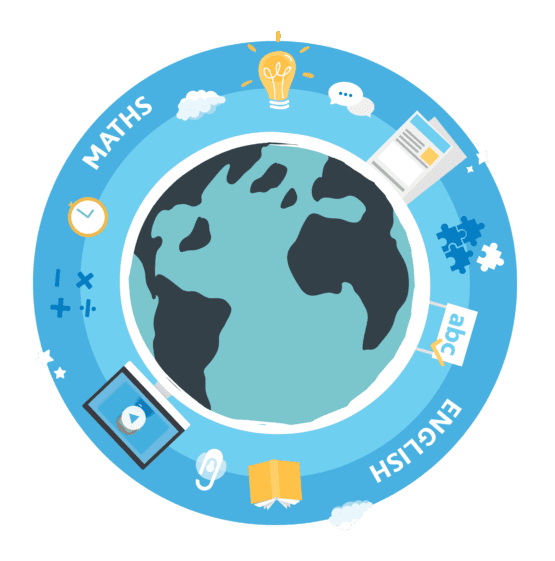 Frequently Asked Questions about our online tuition
How can I get tuition at home?
We use our own technology to tutor your child from the comfort of your home.  All they need to do is log in to their learning program and their dedicated online tutor will be there waiting for them via a video camera.  Your child will work through their learning program, with their tutor on hand at all times to support, guide and encourage.  Our free trial sessions are a great, honest way to see this in action!
---
Is online tuition safe?
Our membership not only provides a learning platform fit for your child's development, but access to a friendly team of experts you can trust, to support your child in a safe, engaging way.  Our priority is the safety of our tutors and of the children we teach.  Explore at Home offers a safe environment for children to learn and thrive in.  All of our UK based tutors are enhanced DBS checked and trained in safeguarding.
---
How much does Explore at Home cost?
From £129 per month, our Explore at Home online tuition offers a flexible rolling membership giving each family weekly tutored sessions, unlimited access to your child's tailored learning program and exclusive access to our Members' Area – full of of live lessons and free resources to support your child's education at home.
---
Book your free trial today
Interested to meet our experienced team, see our tuition in action and discuss your child's individual learning goals?  Then book your free trial today.