Many schools look for maths and English support that will improve children's grades. At Explore Learning, we deliver award-winning academic support, but we also help create confident, fearless learners who want to learn.
After all, we all know that succeeding at school involves a focus on academic achievement as well as encouraging aspiration and self belief.
So far we've helped over 200,000 children conquer their fears and discover their potential

What we offer:
Award-winning tuition for ages 4-14
Mapped to the school curriculum
Proven academic results
£100 per pupil, per month
Flexible opening hours

How we successfully maximise achievement:
Continued assessment and termly progress reporting
After-school tuition
Focused on individual needs and mastery of learning
Reward, recognition & specific feedback for children
Parent engagement & learning opportunities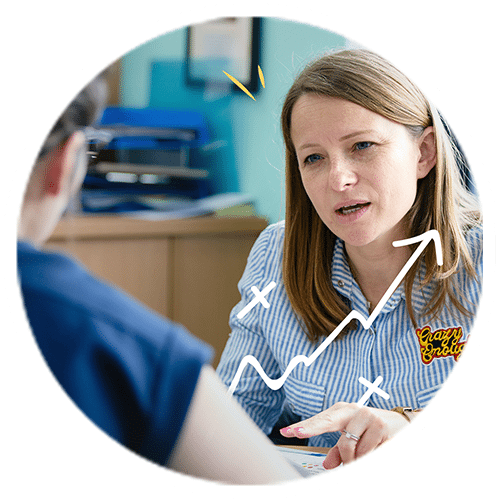 Frequently asked questions
---
We give the answers to some of the common questions schools have about pupil premium to make the information clear and easy.
"Our parents aren't engaged with their child's education. How will an external intervention work?"
We know parental engagement has a huge impact on a child's progress which is why we hold regular open sessions to offer your parents learning opportunities, and to help them get involved with their child's learning. Anything from maths methods to spelling and grammar, we cover it.
We try and involve parents every step of the way, which is why our flexible membership is designed to make it as easy as possible to bring their children along. That way we can keep them involved in their child's development and support them in helping their children at home. Sessions operate on a 'drop in' basis, so all parents needs to do is turn up at a time that's convenient for them.
We appreciate that in some cases parent drop off and collection isn't always feasible. That's why some schools choose to arrange the pick up and drop off themselves, as a continuation of the school day.
---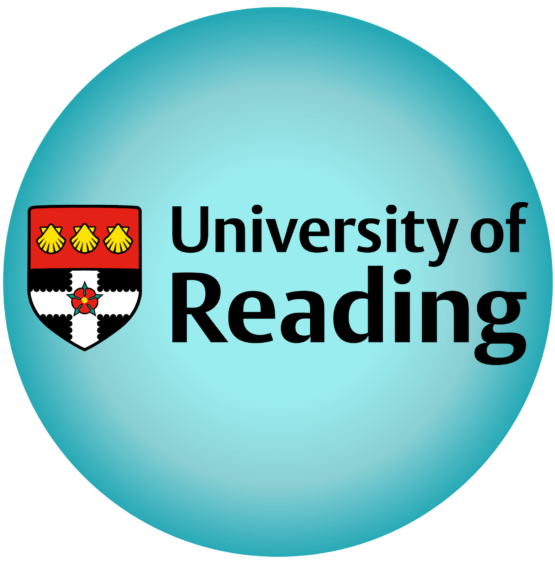 "How can we choose an effective intervention when all our pupils have different learning needs?"
Our proven results have been independently verified by the University of Reading. The evidence of their rigorous research shows that boys and girls of all abilities in all socio-economic areas make significant improvement in both maths and English with us.  On top of that they show greater self-belief and confidence.
Crucially our intervention is not just for children who are struggling.  We have fantastic tools suitable for pupils working at Reception level to Year 9. We work closely with Pearson on development, so our own assessment alongside schools' feedback allows us to positively impact individuals'' academic skills.
---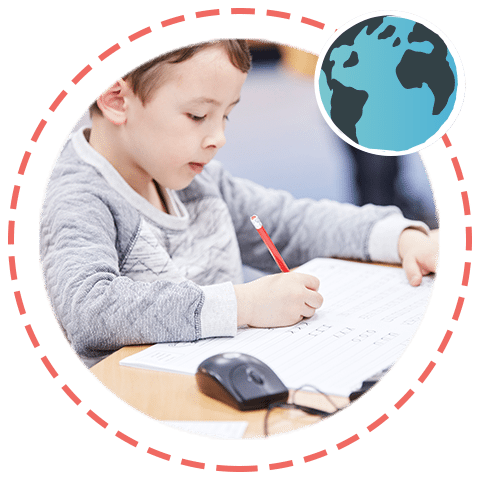 "What is the evidence? How can we prove that it has been an effective intervention?"
In addition to the results from the University of Reading which show that we 'significantly improve progress in maths and English', we consulted the The Sutton Trust and the Education Endowment Foundation to ensure that we were able to offer the best possible pupil premium intervention.
We also track each pupils' progress meticulously and provide you with detailed progress reports, which also include mastery and retention scores.  With termly meetings it means that together we can monitor and evaluate each child's progress, allowing us to continue with what is successful and make amendments where necessary!
Tackling challenging areas, learning new skills and changing children's attitudes doesn't happen overnight.  That's why our approach is designed to be a year-round compliment to school, supporting your children in term-time and holidays, helping them to thrive in school and beyond.
If you want to find out more about our pupil premium, or how you can get your children started, get in touch today so we can start your pupil premium journey from just £100 per month, per pupil. We can't wait to meet you and get to know your pupils over the next few months.
If you have any other questions or would like to discuss your next steps, get in touch with us today.
Find a centre in your area
---
Our Locations
We have over 100 centres nationwide and we work with schools and communities in each local area. Discover your nearest centre today.