Alternative revision tips
April 01, 2019
There's more to revising than cue cards and highlighters! Check out some alternative revision tips in our infographic to help when preparing for exams…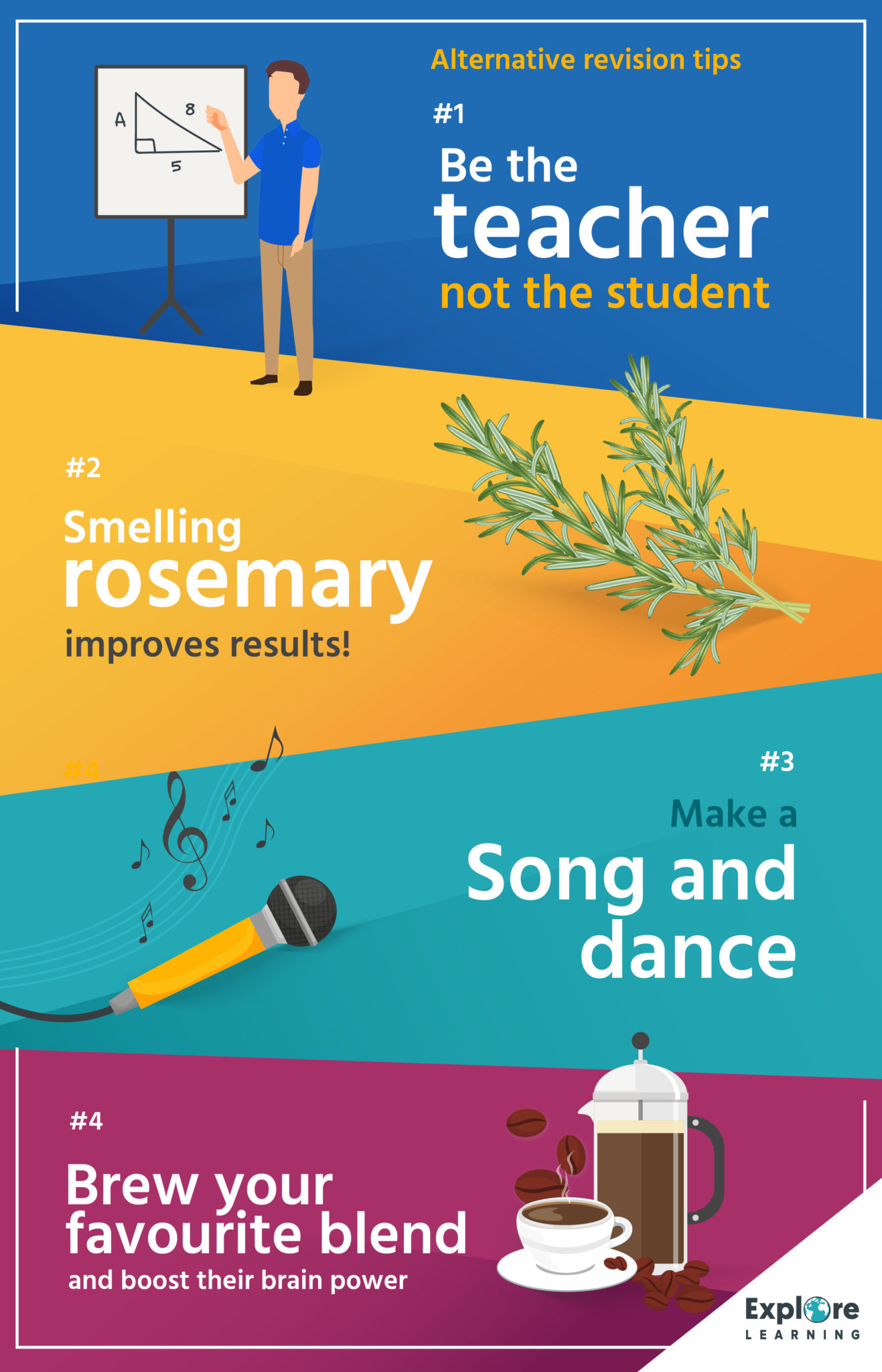 Teaching a concept to friends and family will help your child to understand it for themselves, becoming a master of their subject!
Did you know that smelling rosemary improves results? Northumbria University found pupils working in a room with the aroma of the herb achieved 5-7% better results in memory tests. Time to get the cupboards stocked!
If you're looking for fun ways to mix up revising, making up a song can be a great way to aid retention and improve English language skills.
Feeling sleepy? Research shows that just the smell of coffee wakes up the brain and may help people perform better in analytical tests. So why not make a nice cup of coffee while your child is revising?
We hope these ideas have given you something to think about! If you'd like further advice and support with preparing for exams, come and see your local Explore Learning team to find out how we can help.
Discover more interesting posts from our blog
---
Explore's 'Team Marvellous' raise over £375 in Windsor Colour Run
May 20, 2016
Our fundraising efforts have continued in colourful style, after several team members took part in the Windsor Colour Run for our charity partner, Roald Dahl's...
Read this post
#NowICan - Olivia's progress
August 30, 2016
Olivia has been having great success with growing her sunflower as part of her summer learning project, after telling us all about her goals in our #NowICan...
Read this post