15 years of 11 Plus experience
---
Over the last 15 years Explore Learning has developed an 11 Plus and Entrance Exam offering that is tailored to suit the schools in the local area. Whether your child is sitting a CEM, GL Assessment or a school's own entrance paper, we adapt our tools to prepare for many of the local consortia.
Find your local centre to see which exams are supported in your area
  Advanced maths and English skills
   Speed, accuracy and exam technique
  Verbal and non-verbal reasoning
  High level of confidence and self-belief
Our courses
---
From experience we know that the best preparation for the exams cannot be achieved in a short period of time. Our 11 Plus and Entrance Exam course is structured in three key sections, supporting your child from Year 4 right through to the exam.
Whilst children are able to join our course at any point, we thoroughly recommend joining from the start and attending all three stages, supporting your child right through to the exam. The key to success in the 11 Plus is high levels of confidence and ability in core maths and English skills. These will not only be tested within the exam, but are key to ensuring that your child is able to thrive in a grammar school environment.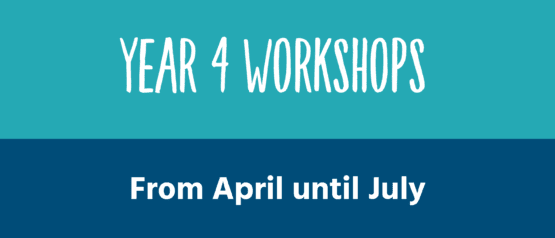 A series of workshops for you and your child.
---
Including: 
  Comprehension skills
  Problem solving
  Full access to our online tools
  Teaching methods to support your child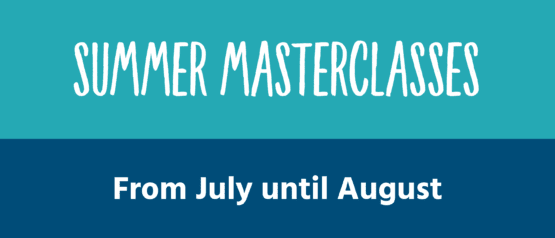 A course of skill based weekly masterclasses.
---
Including:
  Vocabulary masterclass
  Spatial reasoning masterclass
  Exam techniques masterclass
  Maths masterclass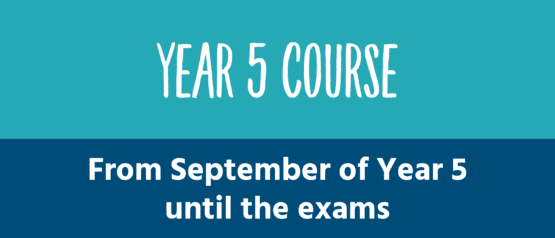 Hour-long classes at a fixed time each week.
---
Including: 
  Regular feedback
  Weekly homework
  NVR + VR online practice
  Mock tests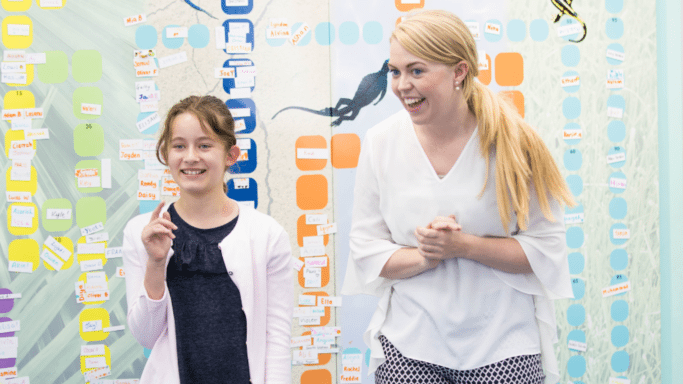 Unique Approach
Our course is open to all. We don't pre-test; we welcome all children with the ambition and drive to go to grammar or independent school.
Students on the 11 Plus course attend twice a week; one exam preparation class using conventional paper based tools and one tailored, flexible session using predominantly digital tools that focuses on developing core maths and English skills. 11 Plus members also have access to a fantastic online resource with unlimited non-verbal and verbal reasoning exam style questions – perfect for home practise whenever you want it.
Our courses support children from Year 4 right through to the exam – we recommend booking early to reserve your space.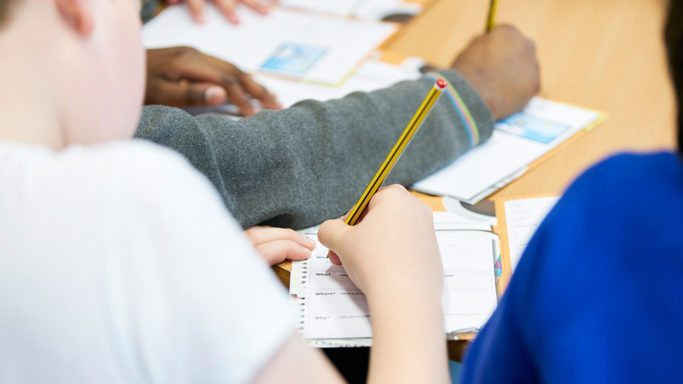 Exam Preparation Class
Experienced tutors work with a maximum of six children in all sessions. A perfect balance to ensure individual tutor attention and learning from peers.
The hour long classes happen at a fixed time each week and the centre is open only to 11 Plus members at this time ensuring that exam conditions can be created when needed. Our tutors use material that has been tailored to suit the focus of exams in the local area, it broadly covers:
Verbal Reasoning
Non-verbal Reasoning
Maths including arithmetic and reasoning
Writing composition
Reading comprehension
Vocabulary
Punctuation, grammar and spelling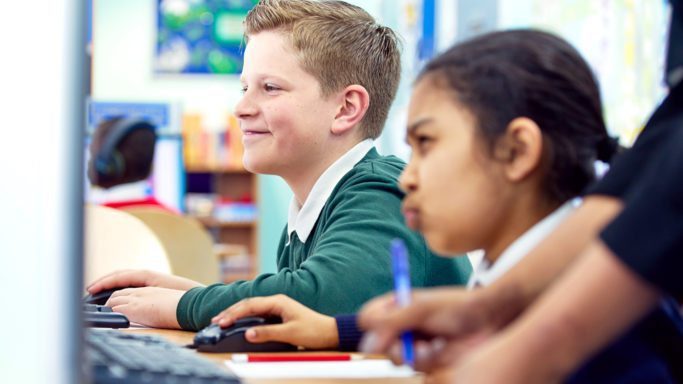 TAilored Flexible Session
The key to success at 11 Plus is a strong foundation in core maths and English skills. Our maths and English curriculum is completely adaptable allowing us to create a programme that meets your child's individual needs. It's all about identifying your child's current level of mastery and stretching and challenging from that point.
Using technology enables us to make this the most effective tutoring session. We can ensure that the material is exactly right for your child, feedback is immediate, material is completely individualised, there's no need to wait for others to catch up. It's all the benefits of 1:1 tuition and group tutoring combined. Individual attention from a tutor and targeted curriculum in a warm, friendly, club-like environment.
Completely unique and wonderfully effective!
Not only will your child be prepared for the entrance exam, they'll be prepared for their SATs and the secondary school curriculum beyond.
For more information on the maths and English curriculum click here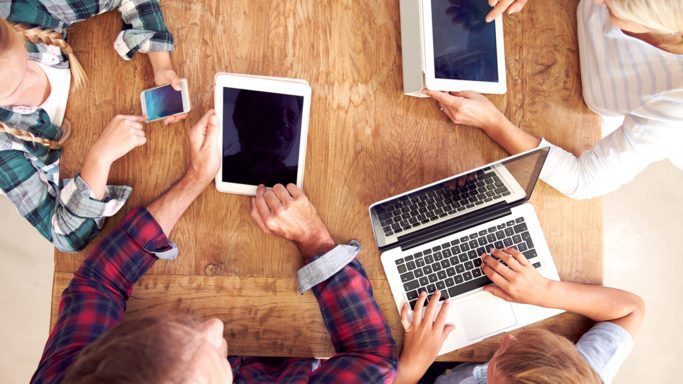 Online Home Practice Resources
Practice makes perfect and with our online verbal and non-verbal tests our 11 Plus members can practise whenever and wherever they want. There are brand new questions in every test, options to choose specific questions or follow a guided course which steps up in difficulty.
It also includes some great analysis tools highlighting skills that your son or daughter is excelling at and those that need further practise. You will also receive an email summary of every test completed.
Course content
---
We tailor our 11 Plus and Entrance Exam offering that to suit the schools in your local area, and broadly covers the following elements.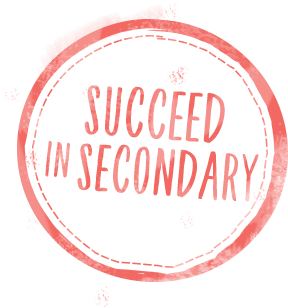 Beyond the exam
We do not believe in simply 'teaching to a test' after all, the test is the very beginning of your child's journey into their secondary career.  To support your child in the run up to, during and once they have made this transition to secondary education we can continue to support them with the new challenges they face.
Depending on your child's individual needs we will develop the tailored sessions to revise key primary concepts or focus on new secondary maths and literacy skills during two individual learning sessions per week.
Alternatively, your child may benefit from one individual learning session alongside a class lesson each week delivered through our Succeed in secondary class – giving students in secondary school or those about to start, the skills to succeed.
Proud to be rated 'Excellent' on Trustpilot


We believe delivering the best standard of education
shouldn't cost the earth.
That's why we offer our award-winning service at a price that's accessible for everyone.
Our membership is simple and great value. Childcare vouchers/Tax-Free Childcare, the childcare element of Working Tax Credits and the Childcare Grant for full-time students could enable you to save on your monthly membership*. We also offer a fantastic scholarship scheme which gives a 50% discount to parents receiving Income Support or Job Seekers Allowance. This means anyone can access our award-winning service, because delivering the best standard of education shouldn't cost the earth. Our members can also take advantage of our 'Refer a Friend' scheme, which can reduce their monthly membership to as little as £24 a month – simply by introducing other families to Explore Learning.
To find out our membership prices, find your nearest centre
*excluding Cardiff, East Kilbride & Aberdeen