Working together to create fearless learners
Working with schools and communities
From schools to libraries, Brownies and Scouts to home school groups, we're part of your community.
Our free maths and English workshops and competitions are accessible to all young learners, regardless of their means or background. You can even find us at your school fairs playing games (with an education twist!) to get children's brains buzzing!
In partnership with NRICH
Engaging for every learner
Confidence & collaboration
Free workshops
---
We can ease the pressure of planning engaging educational activities by offering you free maths and English workshops.
Give children the space to unlock their imagination and discover the magic of words and numbers. With a huge range of workshops, which will you choose?
Feeling competitive?
---
Fancy winning £500 worth of books for your school, or having a team of mathematicians compete at the Natural History Museum? We run two free national competitions, the Explore Learning Writers' Awards and the Explore Learning Mathematicians' Awards, which feed a passion for learning and inspire children to aim high!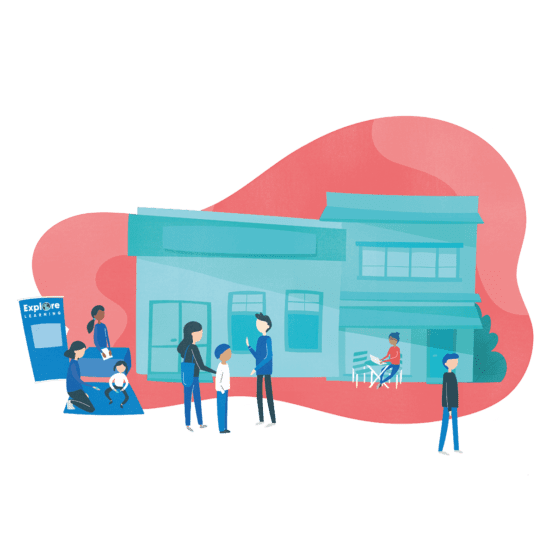 How can we help?
---
Whether you're a teacher, a librarian, a PTA member or a community group leader, we're here to help.
We can offer you free workshops, prizes for your raffle, activities for homeschool groups and much more! Get in touch today to tell us what you're planning so we can get involved and help your thriving community.