Why choose maths and English tuition?
---
There are a whole host of reasons parents might be looking for tuition, but one thing's for sure, tuition is no longer just for those who are struggling.
Whether you're looking for academic support, a confidence boost, exam preparation or an environment in which your child can blossom, at Explore Learning we can do just that.
With over 33,000 members we know every child's reason is unique, and every child's ability different. That's why at Explore there's no 'one size fits all', no magic approach, we just work hard to ensure that we get to know your child and support their growth from the second they step through the door.

So far we've helped over 250,000 children conquer their fears and discover their potential
Meet our superstar Explorers!
---
We're incredibly proud of our members and the individual journeys they take with us. Here's a snapshot of some of the children we've helped, why they came to us and how they've developed since joining Explore.
We know that every child's strengths and challenges are different. Find out how we support children of all abilities.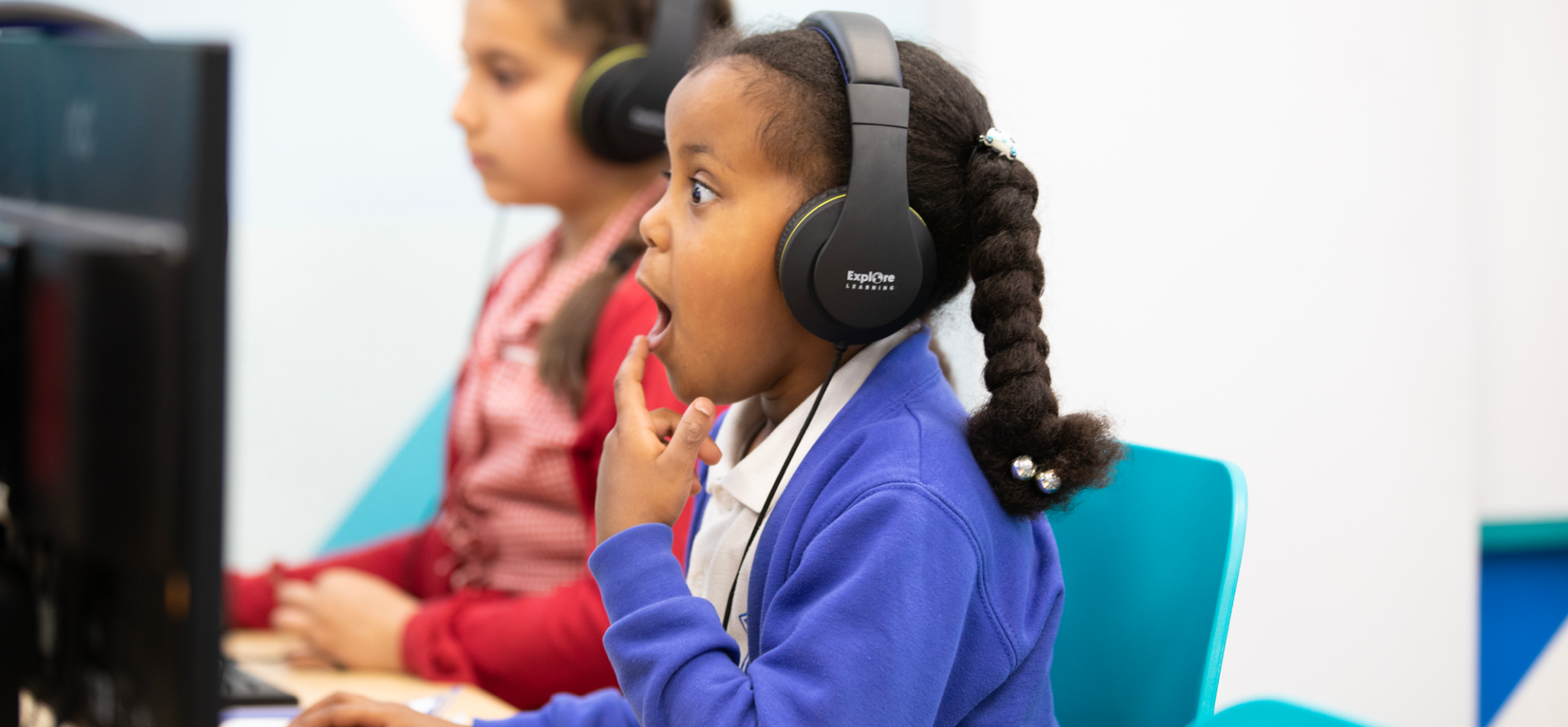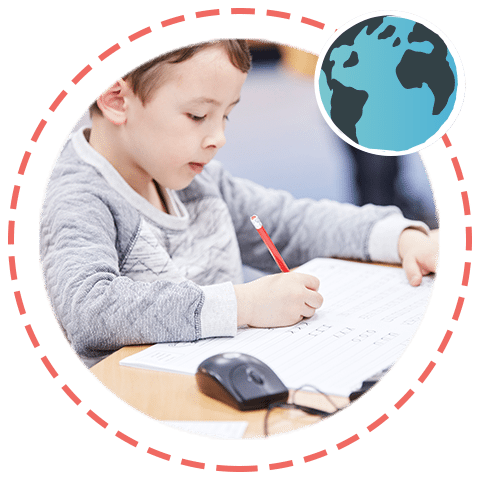 What will my child learn during Explore's maths and English tuition?
Right from the start we will work closely with you to design an individualised learning programme for your child, focusing on their specific targets. As they master new skills and face new challenges we will continually tailor the curriculum to them, ensuring we have just the right plan to keep your child developing.
Our courses are aligned to the school curriculum so you can be safe in the knowledge that our tuition is the best possible complement to your child's education.
Don't just take our word for it – our proven results and multiple awards mean you can rest assured that we will help your child excel academically, but crucially become a fearless learner who is confident and excited for the next steps.
Our curriculum gives the best foundation for your child, covering not only core but also applied skills – an absolute must to ensure your child is able to shine in the classroom, succeed in exams and apply their skills to real life. What's more, we always ensure that we are balancing retention of old skills and mastery of new, to stretch and consolidate at every step of their journey.
Find out more about the specific topics covered in our maths and English tuition.
What skills will my child learn at an Explore Learning maths and English tuition centre?
---
Core skills are the foundations which will help your child to feel confident within a subject – for example, knowing their times tables, number bonds or phonics. Applied skills take these a step further, applying their knowledge to real life scenarios – tackling practical, reasoning and logic problems. These skills are not just for the classroom and key to exam success, but will set your child up for life!
At Explore Learning, our approach to maths and English tuition ensures that children learn both core and applied skills. Our curriculum covers the following:
mATHS CORE skills
Subtraction, addition, multiplication & division
Decimals, fractions & percentages
Geometry, shapes and algebra
English CORE SKILLS
Phonics & vocabulary building
Comprehension, reading and writing skills
Grammar and punctuation
MATHS APPLIED SKILLS
Word problems & problem solving
Money, calendars and telling the time
Data handling, probability and reasoning
ENGLISH APPLIED SKILLS
Develop a love of reading
Read increasingly challenging materials independently
Express ideas verbally and confidently
Take our quiz!
---
How much can you remember of what you learnt at school? If you want to get a better understanding of some of the areas children cover in each year group now, then test yourself with our selection of maths and English questions! 
How do our current members feel?
We believe delivering the best standard of education
shouldn't cost the earth.
That's why we offer our award-winning service at a price that's accessible for everyone.
Our membership is simple and great value. Childcare vouchers/Tax-Free Childcare, the childcare element of Working Tax Credits and the Childcare Grant for full-time students could enable you to save on your monthly membership*. We also offer a fantastic scholarship scheme which gives a 50% discount to parents receiving Income Support or Job Seekers Allowance. This means anyone can access our award-winning service, because delivering the best standard of education shouldn't cost the earth. Our members can also take advantage of our 'Refer a Friend' scheme, where they will save £50 per family who joins Explore Learning based upon their referral.
To find out our membership prices, find your nearest centre.
*excluding Cardiff, East Kilbride, Aberdeen, Darnely, Murrayfield & Blackhall.