Careers at Explore Learning
---
Since 2001, we have helped over 250,000 children aged four to 14 to achieve their potential. We get to know every child as an individual, giving them the space to unlock their imagination and discover the magic of learning.
Who we are
---
At Explore we understand that our strength comes from our fantastic people. We all share a common purpose and the culture that this creates is truly unique.
WE CARE
We're proud of what we do – it really matters
We build strong, lasting relationships
We are committed to getting it right for every child, everyday
We're all in it TOGETHER
We each play a part in bringing our Mission to life
We inspire each other to be the best we can be
We create a welcoming environment where each individual feels part of the Explore family
we make it HAPPEN
We take ownership
We are courageous and embrace new challenges
We are determined – our mindset sets us apart and fuels our success
Together, we are FEARLESS
Our Mission
We will change children's lives by nurturing the skills and attitudes to become fearless learners – our members will thrive in their education and beyond.
Our Goal
We will be the UK's leading tuition provider, with vibrant, growing memberships and profitable centres.
50,000 members is our goal.
Who we are looking for
All of our staff are passionate, ambitious and enthusiastic.  Take a look below to see where your career could start.
I started as an AD after hearing about Explore from graduate-jobs.com, I didn't know what I wanted to do do but I knew it wasn't a desk job! After Uni, I was a retail manager and then went and taught in France. I got really excited by the variety and responsibility that I'd get as an AD.

It's been a massive learning curve so far and I've had to get used to being thrown in at the deep end and taking lots of feedback which I hadn't been used to before. But I can see myself improving and I'm keen to have an impact running my own centre as a CD one day!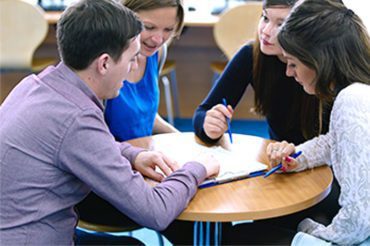 A typical day at Explore Learning involves tutoring a zone of 6 children, signing the children in and out, offering feedback to the parents, playing games and ensuring Surf Club is as fun as possible as well as supporting Additional Content classes. My favourite thing about being a tutor at Explore Learning is witnessing the progress our members make first hand. It is very rewarding to see the children grow in confidence and develop their skills in front of you! I also love the atmosphere within the centre, created by the management team and the tutors. Everybody is very supportive and committed.
I read the advert for Explore Learning online and knew that I had to apply straight away, I was finishing off my Masters and hadn't come across anything that would give me such broad business experience within an educational environment.

The high levels of expectation put upon Assistant Directors was compelling and I already knew that I would want to progress with the company.
Kickstart your career at a centre near you
---
Our Locations
We have over 140 centres nationwide and recruit continuously for all locations.
Priority Assistant Director Vacancies
We would love to receive your application to be an Assistant Director, but due to the Covid-19 Pandemic, we have had to pause our recruitment while our centres are closed. If you apply to work as an Assistant Director in any of our centres during this time, we will keep your application on file, and be in touch when we are able to resume interviews.