Working at Explore Learning means joining an ambitious, people centred, conscientious company.
Our CEO and founder Bill Mills created Explore back in 2001 and since then we have grown to open in over 140 centres, and proudly employ over 3500 passionate and exceptional people.
Have a career where you can make a meaningful impact.
Who we are looking for
All of our staff are passionate, ambitious and enthusiastic.  Take a look below to see where your career could start.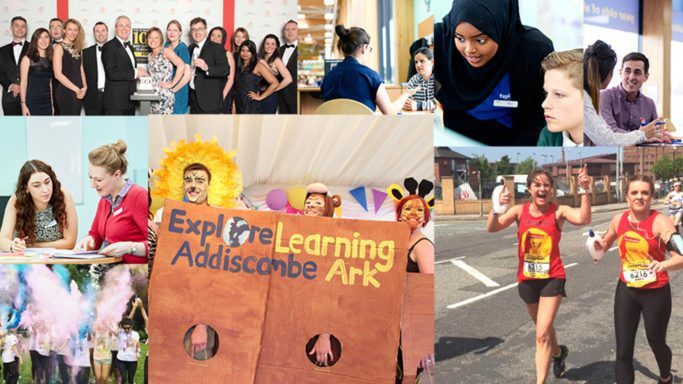 Our Vision & Values
At Explore we understand that our strength comes from our fantastic people. We all share a common purpose with our Vision and Values and the culture that this creates is truly unique.
Our Vision:
Best in Education

: Independent research will show that we are leaders in our field. We will be an engine for innovation and empower children to reach their potential.

Best Staff

: We will be recognised as an outstanding employer. Our fantastic reputation will attract superstars to join our team, and we will offer them opportunities and support to help them grow and thrive in our dynamic culture.

Best Service

: We will be the benchmark for providing outstanding customer service, inspiring others across all sectors.

Best Ambassadors

: We will be proud of everything we achieve at Explore. We will shout our achievements from the rooftops to support us in raising our profile and building our reputation across the local community.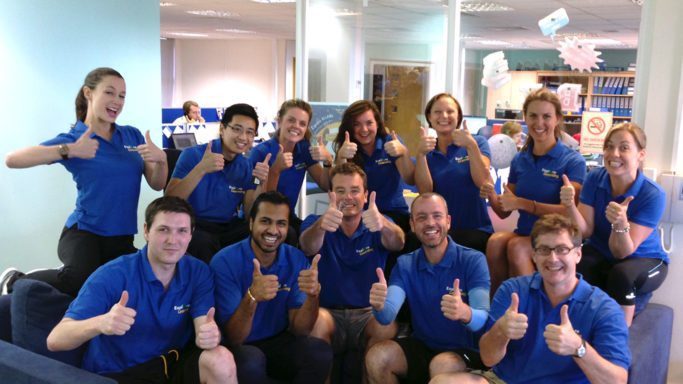 OUR VALUES:
Integrity

: Our staff and members are the heart of our company.  Their feedback and opinions guide our decisions.  Our staff are role models, inspiring our families and each other.

Family

: Our staff and families have a say in anything we do, from the competitions we run to the look of our brand, to ensure that everyone feels part of the Explore family.

Inclusive

: Explore Learning is a welcoming home for all children, regardless of their ability and for families and staff of all backgrounds.

Customer centred

: We offer a listening ear and expertise to ensure we are delivering an outstanding, tailored service to every parent and child.

Ambitious

: Just like our members, we never stop learning. We are innovative, creative and always strive to improve the service that we provide. Our success is driven by the difference we make to our families.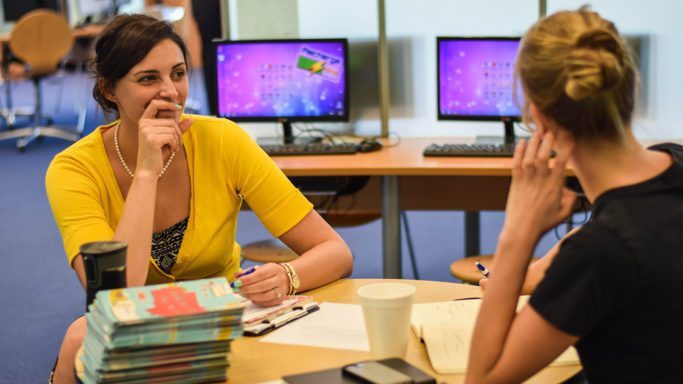 Our Competencies
Whatever level you're joining us at, we will look for you to be strong in our 7 core competencies…
Passion

– a strong desire to grow the business, to make a meaningful impact, our people are inspirational, ambitious and goal-orientated.

Communication

– everyone here is energetic, warm, positive, articulate, adaptable, credible and empathetic with fantastic interpersonal skills.

Receptiveness

– always seeking feedback, strong self-reflection is crucial to recognising your own strengths and areas for development.

Leadership

– developing into strong people managers and taking responsibility means you should be confident, driven, assertive, decisive and demonstrate strong self-belief.

Resilience

– when you're juggling multiple responsibilities, resilience is crucial to dealing with setbacks and problem solving any pinch points that you encounter.

Initiative

– we love nothing more than a can-do, go get them attitude.  We really look for gumption, in absolute bucket loads!

Teamwork

– one of our fundamental values is Family.  This means embracing the collaborative elements of being in a team, taking shared ownership and a conscientious accountability for your work.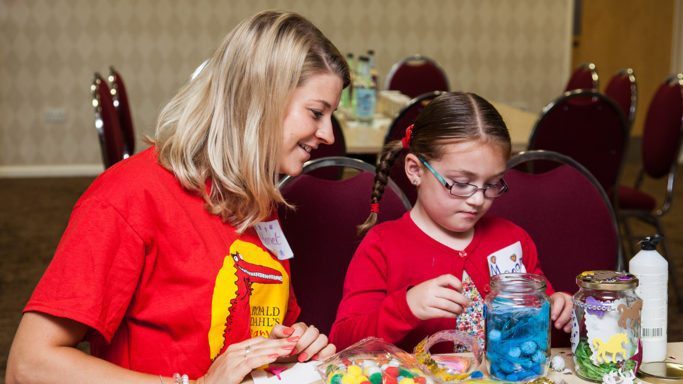 OUR CHARITY PARTNER
Since 2016, we've raised over £25,000 for CHAS (Children's Hospices Across Scotland) and Roald Dahl's Marvellous Children's Charity!
We get stuck in to doing all sorts of things to help fundraise, including marathons, leg waxing, cake bakes, storytelling, gunge tanks, quizzes, wellbeing days and all sorts of other brilliant bits and pieces.
Plus, every full time staff member can take a paid day off work to volunteer for a charity of their choice.

I started as an AD after hearing about Explore from graduate-jobs.com, I didn't know what I wanted to do do but I knew it wasn't a desk job! After Uni, I was a retail manager and then went and taught in France. I got really excited by the variety and responsibility that I'd get as an AD.

It's been a massive learning curve so far and I've had to get used to being thrown in at the deep end and taking lots of feedback which I hadn't been used to before. But I can see myself improving and I'm keen to have an impact running my own centre as a CD one day!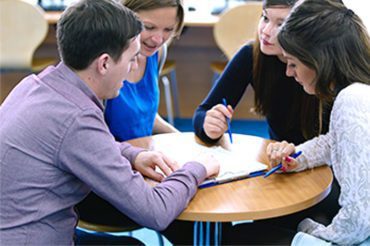 A typical day at Explore Learning involves tutoring a zone of 6 children, signing the children in and out, offering feedback to the parents, playing games and ensuring Surf Club is as fun as possible as well as supporting Additional Content classes. My favourite thing about being a tutor at Explore Learning is witnessing the progress our members make first hand. It is very rewarding to see the children grow in confidence and develop their skills in front of you! I also love the atmosphere within the centre, created by the management team and the tutors. Everybody is very supportive and committed.
I read the advert for Explore Learning online and knew that I had to apply straight away, I was finishing off my Masters and hadn't come across anything that would give me such broad business experience within an educational environment.

The high levels of expectation put upon Assistant Directors was compelling and I already knew that I would want to progress with the company.
Kickstart your career at a centre near you
---
Our Locations
We have over 140 centres nationwide and recruit continuously for all locations.
Priority Assistant Director Vacancies
South London – Hampton, Wallington
Oxford
Bristol
Sunderland
Berkshire – Slough
Buckinghamshire – High Wycombe
Bedfordshire – Luton
Don't see your ideal location listed? You can still apply and complete the application process. If successful, you will be invited to join our talent community and we'll get in touch when a position is available. You can even tutor part-time while you wait for your start-date.