Exceptional Online
Maths and English Tuition
Everything you'd expect from an online tutor and more
We've put our 20 years of experience running tuition centres together with the latest online technology to deliver highly effective tuition delivered to you in your home.
Online memberships from £99 / month.
What's included?
This online learning platform has great variety that supports the education curriculum and has given us flexible, alternative learning. I simply cannot recommend them enough. If you are not sure whether to take the plunge, I can only say do it now…you won't regret it!!

Their support, teaching prowess, professionalism and care is unrivalled.

– Explore parent
Explore Learning Online Tuition
works on the following principles: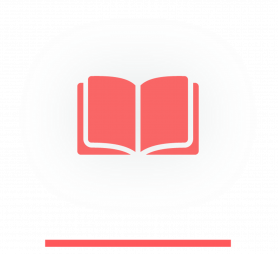 We get to know you
and make a curriculum
to meet your needs.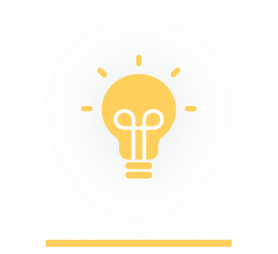 Inspiring tutors
develop your skills.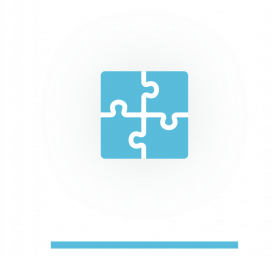 We instil great
learning habits.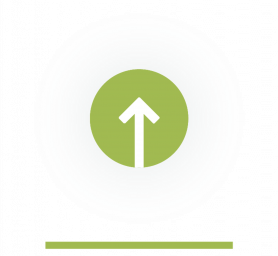 We share progress
and celebrate success
throughout the journey.
Stay up-to-date

with Explore Learning
Free activities, advice and top tips from education experts!
Sign up now



Industry leading technology
We have developed an adaptive, innovative tool that continually assesses what your child knows and presents the skills they need to know next.
This is a truly bespoke curriculum.  Your child will work at a pace and level that is unique to their needs whilst covering all the material they need for a successful school career.
Supported by expert online tutors
Our UK based online tutors are selected for their positive attitudes, high energy levels and strong academic careers.
Via live video stream they support your child with their curriculum, adapting their approach as skills arise. They will explain tricky concepts, celebrate successes and support your child to overcome challenges independently. They'll also provide you and your child with feedback at the end of each lesson.
Developing successful learning habits for life
At Explore Learning we develop learners who not only achieve good grades but approach learning with gusto. Our tutors instil learning habits that will support your child in the classroom and throughout their life.
They will encourage your child to:
Independent practice
at home 24/7
Sharing progress
You, your child, and your tutors can see your child's progress throughout their membership, helping you all plan next steps together.
You can track the skills that they are mastering and the learning goals they are achieving, allowing for regular celebrations throughout their learning journey.
A safe online space
Your child's safety is of utmost importance.
Our maths and English tuition is provided through our own secure platform providing an engaging child-friendly environment. All our tutors are DBS checked and receive regular development and support from managers, including annual safeguarding training.
Flexible online memberships
Let's discuss your needs during a trial session and identify the best membership option for your family.
Frequently asked questions
about online tuition

What do I need to access online tuition?
You will need a laptop or a tablet and log in details for the Member's Area. Your child will access their personalised programme of work and your tutor will be there via video to support them throughout their learning.
What is online tuition?
Online tutoring at Explore Learning is a highly effective learning experience. Your child has weekly online lessons, working on a bespoke curriculum, supported by a highly skilled online tutor. It's everything you'd expect from face-to-face private tuition just delivered via live video in the comfort of your home rather than in a classroom or learning centre. We're delighted to support families with this option for distance learning, meaning that more families across the UK can access the benefits of Explore Learning tuition.
Our online courses
In addition to a tailored maths and English curriculum our members can join a selection of courses:
11 Plus
Creative Writing
Succeed in Secondary
Whether targeting exam techniques for the 11 plus, honing skills in creative writing or developing skills for Secondary school with short courses ranging from debating to product design we have an online course to take your skills further.
Peer interactions are so important for our children and we celebrate that in our tuition courses. Collaborative learning happens throughout sessions from sharing ideas to giving each other feedback. We are not the only ones to recognise the significant effect this approach has on improving learning outcomes. The Education Endowment Fund agrees.
The benefits of online tuition
Learning without limits
We all know that people make the difference when it comes to learning. Nothing can replace the words of encouragement, support and belief that a fantastic coach can provide.
Online tuition has removed the barriers of getting our expert Explore tutors in front of your child. Distance and busy schedules are no longer a problem. We can schedule a time and with only a laptop or tablet your child can be transported into a world of learning. A place where they can build confidence at their own pace, master new skills and develop great learning habits.
What does our online learning involve?
Explore Learning employs industry leading technology to provide a smooth, safe and effective learning experience. Real time tutoring takes place using video calls and screen sharing. Learners work on an adaptive curriculum meaning that the material they see changes to meet their needs. If your child understands a concept, then harder questions are presented. If they find something difficult then more time is spent on practising that skill with a tutor's support. Feedback for learners is instant, making learning from mistakes quick and easy, especially with a tutor on hand to explain tricky concepts. Children earn rewards, tutors celebrate their success and everyone can see the progress made each session resulting in smiles all round!
Online tutoring for primary
Online tutoring isn't just great for older kids. Explore Learning has proven that online tutoring can be just as effective for our youngest members from 4 years old and onwards. The key factors are:
A tailored curriculum

– children stay engaged when they have content that is just right. Questions that they feel
confident to try mixed in with new skills that offer a challenge.

The right support

– Explore tutors are great at getting to know your child, making them feel special and cheering them on when things feel a bit tough.

Seeing the results

– everybody loves to succeed. It gives a boost of feel good hormones, so seeing growth every session is really important. With immediate feedback after every question, Explore members are used to seeing the results of their efforts and feeling the joy that comes from mastering something new.
Online tutoring can be a great solution if your child is easily distracted. You can control which area of your home will best suit them for their sessions. It is also great for any child anxious about meeting new people, going to new places or trying something new. This is a calm, stress free approach to giving tuition a go.
Online tutoring for secondary
Online tutoring is often the perfect solution for secondary age learners. They need something quick, accessible and easy to fit around homework and other after-school commitments. Explore Learning's online support is industry leading. It is unique thanks to the adaptive nature of the curriculum – this means that your child is working on the material that they need to know in order to master their understanding of maths and English. By ensuring a solid foundation in these core subjects, pupils are well prepared for GCSEs or the National 5 exams in Scotland.
Peer learning is also crucial and Explore Learning's collaborative course, Future Skills, allows secondary age pupils to extend their breadth of learning by applying their skills to projects such as setting up a charity or designing a product to market.
Online tutoring for 11 Plus
Delivering online 11 Plus tuition sessions allows pupils to gain support whenever they need it. Explore Learning sessions are unique in that they offer a bespoke maths and English curriculum that is accessible 24/7 as well as dedicated classes focused on teaching exam technique, speed and accuracy.
11 Plus exams are designed to test a child's innate intelligence. They focus on strong maths and English foundations, verbal reasoning, non-verbal reasoning and spatial reasoning. Our online lessons prepare students for CEM, GL or school's own entrance tests.
Online English tuition
From comprehension to spelling to finding a love for reading again, the Explore online English tuition programme supports learners with their individual needs from the very start of their language journey through to their GCSEs. Supported by UK based tutors selected for their strong academic backgrounds and their ability to teach with energy and positivity, this is the perfect way to meet your child's English learning goals.
Online maths tuition
Maths is often an area that children find tricky but a tailored approach with the support of expert online maths tutors can make all the difference. Whether it's times tables, problem-solving, ratio or algebra we cover the whole curriculum in great depth so that your child builds solid foundations to tackle the subject with confidence.
Why choose us

for online learning
With 20 years of experience delivering tuition in our award-winning centres, Explore Learning has now developed a cutting edge online offering to the business. Receiving outstanding reviews from customers on Trustpilot, our online offering is professional, safe and highly effective. Most importantly parents and kids alike love it!
Experienced online tutors
When looking for private tutors, parents tell us that they want someone they can trust. A professional tutor with a proven track record. Children want someone they can trust and also connect with. Learning should be memorable and fun. An experienced tutor can marry both these elements and those are the skills that you can expect from our fabulous online tutor team.
Positive online tutoring experiences
Explore Learning offers everything you'd expect from a face-to-face session with a tutor in a safe, online environment. Our students and tutors connect via live video and together work on a bespoke curriculum fitting each child's unique needs. This approach is flexible and ideally adapts to a child's own learning style. Every session your child experiences the joy of mastering new skills whilst they grow their amazing minds and build confidence in their own abilities.
Trusted online learning platform
Recommended by teachers, trusted by parents, loved by kids.
Explore Learning has been recognised as one of the best tutoring companies in the market. With awards from Education Investor, The Sunday Times and Mumsnet to name a few. We are very proud to uphold an exceptional service to all our members and take great care of our staff. We are here to make a difference to your child, but don't just check our word for it.
Everything that we do has your child's safety and wellbeing in mind. Our Ofsted registered status and regular safeguarding training for all 4000 members of staff should give you peace of mind that your children are
in the safest of hands.
Maths and English

online

tutoring resources
At Explore Learning not only do you receive great personalised tuition, you also have access to a brilliant assortment of free online learning resources and activities in 'The Club'. From making story dice, to watching our exclusive Teddy talks, to rainy day activities there are a rich selection of resources to keep growing minds stretched, challenged and entertained.
FAQs

about our home

learning packages
How can I get tuition at home?
Let's get you started. If you have a laptop or tablet with video capability, then we can tutor you in the comfort of your own home. Contact us today to discuss your needs. We can schedule a free trial session to test out that all the technology works effectively and demonstrate our learning tools to you and your child. A member of our team will talk you through all the logistics and most importantly find out whether this solution is something that your child feels comfortable with and excited about.

How much does Explore at Home cost?
We offer memberships because change doesn't happen in ad-hoc sessions with a tutor. Weekly lessons with a tutor, review meetings with managers and access to great independent practise materials all play a part in your child's successful learning journey. However, our memberships are not designed to be restrictive; you can make changes to your programme with as little as one week's notice.
Online Memberships start from £99 per month
1 or 2 tutored sessions per week.
Regular progress reports and review meetings with managers.
Work independently on your own programme whenever you like.
Be a part of our club and join competitions, live events and much more through our member's area.
Find out more.
How effective is online tutoring?
In the summer of 2020 the National Centre for Social Research (NatCen) conducted an independent evaluation of 1400 learners receiving online tuition in the UK.
They concluded that:
"Learners, tutors and school leads all believed that online tutoring led to an increased enjoyment of learning, more confidence and better subject knowledge."
Three out of four learners surveyed reported that they now enjoyed learning more than they did before they had online tuition. Additionally, nine out of ten learners felt more confident doing their schoolwork now compared to before they started online tuition. The results of focus groups also revealed that learners felt they had a "better understanding of subject knowledge and key concepts".
This evidence highlights that online tutoring can be a highly effective way of learning. The keys to success are:
Good internet connection

– without this learning online will be a frustrating experience.

A great tutor

– someone who can easily build rapport with your child and sets out clear learning intentions, gives good explanations and provides appropriate feedback.

Great learning materials

– ideally targeted to meet a child's individual needs.

Video

– functionality for you to see your tutor and for them to be able to share examples of how to tackle tricky concepts.
As long as you have good internet connectivity we can support you with a highly effective online tutoring experience, where your child will grow in confidence and academic expertise as effectively as they would in a traditional
face-to-face setting.
Is online tuition safe?
Your child's safety is of utmost importance. Our tuition is provided through our own secure platform providing an engaging child-friendly environment. All our tutors are DBS checked and receive regular development and support from managers, including annual safeguarding training.