Mythbusting the 11 Plus and entrance exams
April 04, 2018
For those who are navigating the grammar school process for the first time, it can be a complicated and, at times, confusing process. Katie Williams, our Curriculum Development Manager and 11 Plus expert, clear up some of the common misconceptions about the 11 Plus exams.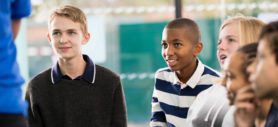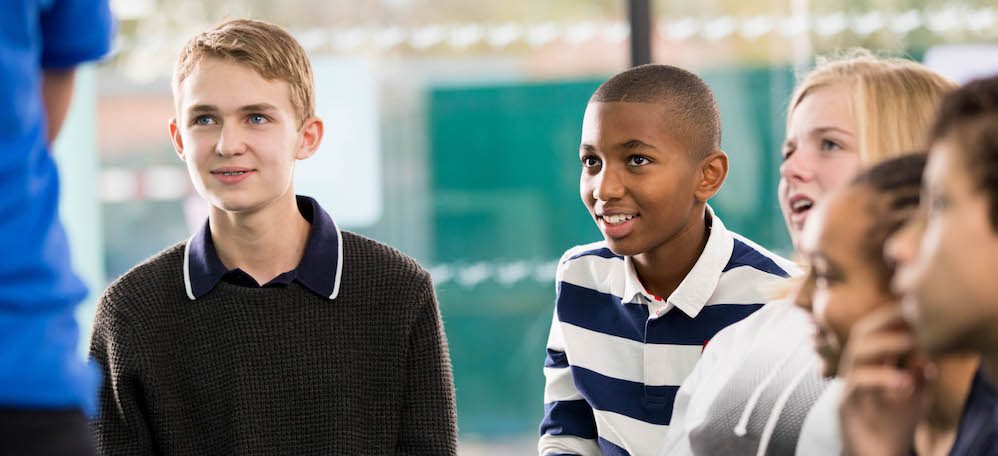 My child won't sit the 11 Plus until they are 11 so why should they prepare now?
The '11' in 11 Plus refers to the age children will be when they make the transition to secondary school, not the age they are when they sit the test. Most children who sit the 11 Plus will be aged 10 as the exams take place at the beginning of Year 6. At Explore Learning our 11 Plus tuition course supports your child from Year 4 right through to the exam and beyond.
The tests are 'untutorable' so tuition is a waste of money.
The maths and English elements of the 11 Plus test require a strong foundation of knowledge and often contain material set at a higher level (at least a year ahead). Tutoring can allow children to cover content more advanced than they may be able to cover at school, giving them the chance to feel familiar with a higher level of maths and English. It is often said that verbal and non-verbal reasoning can't be tutored. However, tuition can give children the strategies needed to confidently tackle these types of questions, which are not commonly taught as part of the school curriculum.
My child must take a test to be accepted onto the 11 Plus tuition course.
Some tutors do pre-test, however, at Explore Learning we don't. We welcome all children with the ambition and drive to go to grammar or independent school.
Explore Learning/my child's primary school will register my child for the exams.
Neither Explore Learning or your child's primary school can register your child for the exams. You will need to register for them yourself either in person or via an online form. Some schools also require you to send in proof of your child's identification so that they can check this on test day. To find out the closing dates for the exams in your area, head over to our handy guide.
You must do three hours of practice a day to be successful.
To have the best chance at being successful in the grammar school exams, and so that your child feels confident and comfortable with all the material, regular practice is recommended. However, this does not need to be three hours every day.
As part of our 11 Plus and Entrance Exam course, recommended home practice will be assigned to supplement their preparation – this takes on average 30 minutes per week. Our 11 Plus members also have access to our online verbal and non-verbal reasoning practice questions which they can access whenever, wherever and for as long as they want.
The best way to prepare is to do a crash course a couple of weeks before the test.
We believe that the best way to prepare is to gradually build up your child's knowledge, skills and confidence to tackle all aspects of the tests. This means children don't just memorise information for the exam, but truly understand what they are learning and can use these skills in the future.  That's why our 11 Plus course supports your child from Year 4, right through to the exam and beyond.
My child needs to get 90% to pass the test.
The pass mark changes year-on-year based on how each cohort answered the paper (or papers). Each paper will be marked and 'raw scores' will be given; however, these need to be standardised to rank your child's scores amongst the rest of the cohort. Standardisation takes account of two factors:
1. The number of questions on a test paper and the time allowed for it can differ. A maths paper may have 100 questions and take 45 minutes, whereas the English paper may have 50 questions and take 50 minutes. Simply adding the 'raw scores' together will not give equal weighting to the results of both tests, nor will an average. Standardisation is a way of giving equal value to the results of the tests, regardless of the number of questions and time allocated to each paper.
2. Test scores are adjusted to take into account the age at the time they take the test. One child taking the test may be born on the 1st September and another on 31st August the following year. With a year's difference in their ages, the older child is deemed to be at an advantage. This is especially apparent with vocabulary as children are exposed to new vocabulary at the rate of more than 1,000 words per year and this can make a significant difference in the tests. Standardisation removes this unfairness for all children, regardless of their age.
If my child passes the test, they will automatically gain a place at the grammar school.
Once the test results have been standardised, your child's score will be placed in a ranking system. Your child may have achieved the pass mark for the test, but this does not always guarantee them a place in grammar school. Once you have received the results of your child's tests, you will need to fill in a Common Applications Form (CAF) by the end of October, listing your secondary school preferences.
In some situations, if a school has 100 places to offer, they will take the top 100 scores, so the number of places available and how highly ranked your child's standardised score is could impact the likelihood of your child getting a place
My child has passed the test, so Year 6 doesn't really matter now.
Year 6 is a very important school year regardless of whether you have gone down the grammar school route or not. In May of Year 6, your child will sit their KS2 SATs tests, the results of which some secondary schools will use for streaming. It is a key year in preparing your child for secondary school, which is one of the biggest academic jumps your child will make.
Also, if your child is offered a grammar school place they will have to continue to work at an academically challenging level in order to be ready for the level expected of grammar or independent school pupils. Continuing with tuition post-exams is highly recommended; at Explore Learning we have a KS2 SATs and secondary transition pathway on offer to further support Year 6 pupils on their journey to secondary school. Additionally, our Succeed in Secondary course develops the cross-curricular skills needed in Year 7 and beyond.
If my child doesn't pass the 11 Plus, all hope is lost.
If your child does not pass the 11 Plus test, all is not lost! We advise you to look at all school options in your local area to be prepared, as it's important to find the right option for your child. Secondary schools often have one or two specialist subjects, and a non-grammar school may be the perfect fit for your child.
Hopefully, this has answered some of your questions about the 11 Plus, but we're here to help in case you have plenty more! At Explore Learning, our 11 Plus and Entrance Exam course support not only children but the whole family, ensuring you feel informed and ready for the next steps.
Discover more interesting posts from our blog
---
Online tuition vs in person tuition: Which is better?
July 13, 2021
Today, there are lots of ways your child can receive tutoring and learning support. But which is best? We compare online tuition vs in-person tuition to...
Read this post
Marvellous maths: our members favourite subject
March 14, 2018
When we spoke to our members to find out what they thought about maths, we discovered that it was their favourite subject – followed by PE (20%) and art (16%)!...
Read this post