Explore Learning Is a 2018 Best Place to Work, According to Our Employees on Glassdoor
December 06, 2017
Explore Learning is excited to announce that we have been named in the Best Places to Work in 2018, coming 20th in the annual Glassdoor Employees' Choice Awards.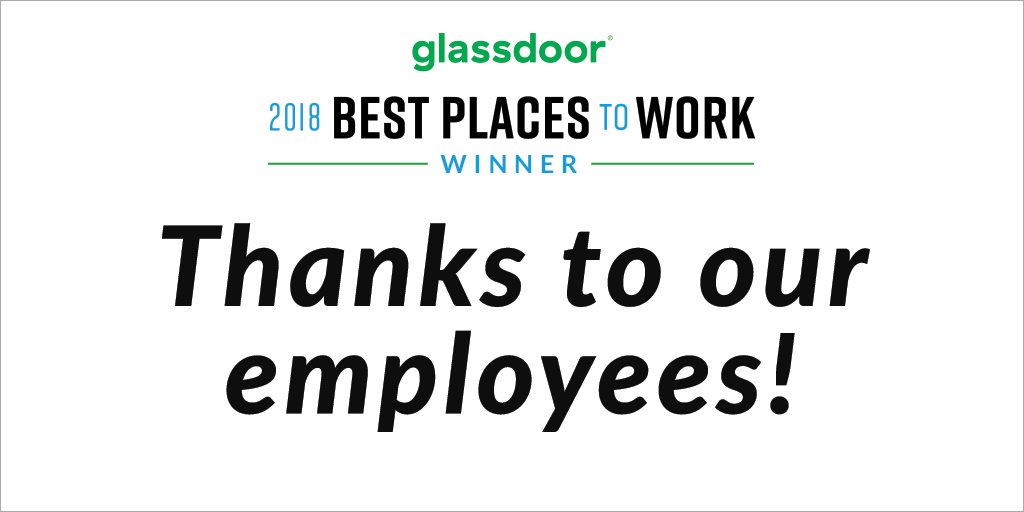 Unlike other awards, there was no self-nomination process, instead it's entirely based on feedback our employees have voluntarily and anonymously shared on Glassdoor. To determine the winners of the awards, Glassdoor evaluates all company reviews shared by employees over the past year. This year, we are proud to be recognised as the 20th Best Place to Work among UK companies with more than 1,000 employees.
A massive thank you goes out to all our employees, past and present, who took the time to share their perspectives on what it's like to work here. We appreciate all the valuable feedback as it helps us to improve our workplace.
Below are just a few words employees shared on Glassdoor that contributed toward the award and that made us feel incredibly honoured to be recognised:
"Explore Learning is amazing! I have been working at Explore Learning for nearly two years and it has given me so many new opportunities to improve myself and to develop key skills. I have developed within the company in many different aspects. I absolutely love working with the children and gaining new skills whilst building bonds with the team, children and their family."
"I absolutely love working for Explore Learning and have done so for 7 years now. One of the values at Explore is to have a 'family feel' both for members but also between staff, it is this that I love the most. I feel so valued and supported in everything I do, and have been able to progress through the company with several promotions."
"Working at explore you really have one of those jobs where you do something different everyday. Such a rewarding job and you really make a difference to people's lives."
Want to join our team of incredible people?
Discover more interesting posts from our blog
---
Sleep tips for kids
August 01, 2017
Dave Gibson, Sleep Expert at Warren Evans bed makers and founder of TheSleepSite.co.uk, shares his top tips for helping children to get a good night's sleep…...
Read this post
Tests, Tests, Tests – are we at risk of sliding into an over testing culture?
November 13, 2015
By Carey Ann Dodah, Head of Curriculum at tuition provider Explore Learning Working over the past couple of years launching our Explore Learning tutoring centres in the...
Read this post