Explore Learning's 2020 achievements
January 01, 2021

2020 has come to an end! We can now look forward to a fresh start and say goodbye to what has been a tough last year for everyone. As we look ahead to 2021, it's important to reflect upon what we have all achieved. 
We wanted to share our 2020 achievements with you. None of which would have been possible without your child's hard work. We are really proud that together we have been able to keep education
 going
through a time of real challenge. 
2020 achievements were plentiful, but we also saw a shift in how children were taught due to school closures. We understand how tough it was for you as parents, becoming teachers overnight and having to switch between being parent and teacher on a daily basis. Many of our families told us about their struggle to teach their children concepts they had never learnt themselves; but also their struggles in keeping their children engaged, motivated and inspired without leaving their homes. Our families needed us to help them to navigate through the home-school process, to support their children's concentration or simply to just be there as a listening ear to their worries. 
Because of this, we've grown closer and stronger together. 
Here are our 2020 achievements and best bits, because, amongst the lows, there were plenty of moments of celebration for us and the families we teach: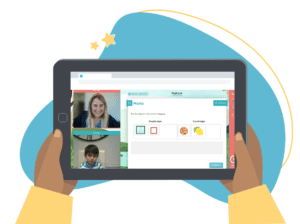 The launch of our online tuition
As circumstances changed, we knew we had to quickly adapt our service to keep education going for our members and those who also needed our support. We were thrilled to launch our online platform, Explore at Home. Consequently, we saw so many children learn from the comfort of their own homes during the lockdown period and beyond. A true proud moment!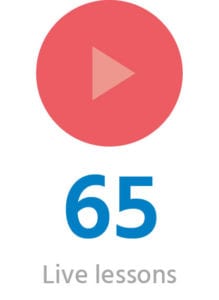 Our lockdown live lessons
Our Education Team were the face of Explore during lockdown, delivering educational live lessons, designed to bring a bit of normality back for our members. Did your child have fun learning with Lewis and Laura? Or maybe you joined 'University Challenge' legend and teacher Bobby Seagull and chanted 'I CAN DO MATHS!' with your child in the kitchen. It certainly was a pleasure seeing their friendly faces on a weekly basis!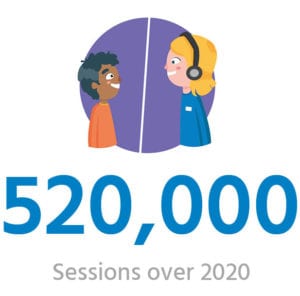 Over half a million sessions held
That's a lot of virtual high fives, a lot of whispered 'I did it!' moments and a lot of big accomplishment grins. What a dream it's been! We're bubbling with pride with how many of your children have mastered new skills in 2020 – it's onwards and upwards from here!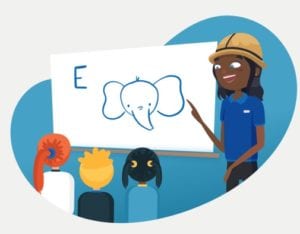 Our brilliant people's resilience
Because we feel that they should always be celebrated. Our incredible staff have been crucial this year. They've been dedicated and invested in your child's progress more than ever, conquering all additional challenges and leading the way to many of our 2020 achievements. We hope you will agree that our amazing team have been able to continue supporting your child, bringing more than just momentary joy and respite.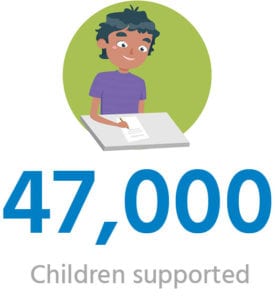 Supporting numerous children to become fearless
Let's just take a moment with that one. 47,000! Whether it was to gain extra confidence, tidy up on their grammar or master a higher level of division, we've seen so many fearless moments, enough to make our tutors beam with pride for an eternity!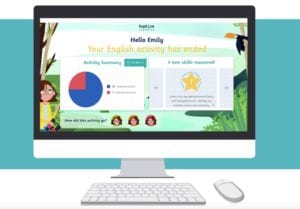 Our new super-intelligent curriculum tool
After two years in the making, our one-of-a-kind learning tool Compass, designed by our Education Experts, is now being used by all of our members. Taking tailoring your child's program to a whole new level, Compass enhances children's learning experience using an adaptive logic engine, which chooses the questions for children based on their performance. Essentially, it moves to the same rhythm as your child's school, and we love that beat!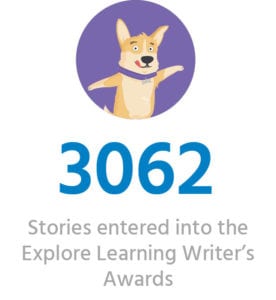 Greg James announced the 2020 Writer of the Year!
We most certainly loved every minute of last year's Explore Learning Writers' Awards! What a joy it was to read all of your entries. We laughed, cried and we were hugely inspired by all of your glorious talents fuelled tales! It was KS2 winner, Heidi Ashton's story, that guest judge Greg James chose as the overall winning story. Greg visited Heidi's school too, albeit via video call due to government restrictions. We were delighted that we were able to still make this possible as Heidi definitely deserved a celebration. I think it's safe to say she was certainly surprised to see Greg pop up on the screen in her assembly!
Whether you mastered home-schooling, won all the virtual quizzes or baked your way through lockdown, we have all done something to be proud of. 
We also want to thank you for your ongoing support of Explore Learning throughout the ups and downs of last year.
Thank you. Here's to a fresh start, and a brighter year full of plenty more achievements. 
No matter what life throws at us, together we are fearless. 
Have you seen our FREE RESOURCES?
Discover more interesting posts from our blog
---
Four steps to creative writing for children
April 08, 2016
Most school subjects seem to have a definite path to success, but is it also true of creative writing? With the arrival of the National Young Writers' Awards, Henry...
Read this post
7 reasons to love your local library
May 30, 2017
As libraries across the UK continue to close, it's time to get to your local library to find out the wealth of benefits they can bring, before they're all gone!...
Read this post