Keep those brains active this December!
December 05, 2016
The holidays are a great time to relax and spend some time together as a family. It's also the perfect time for your child to recap what they have learnt this term and start working on their 2017 learning goals!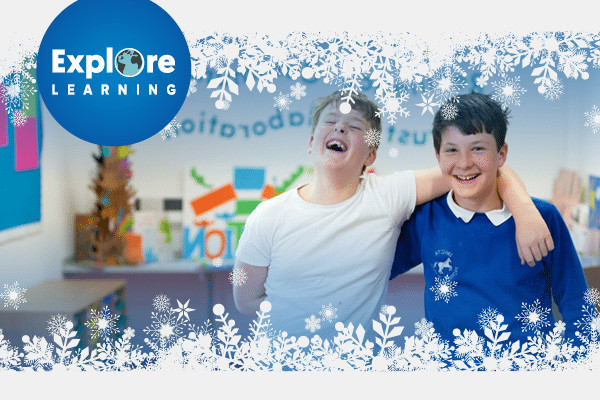 At Explore Learning, we find that children who attend our centres regularly in the school break, just a couple of times a week, continue to progress. Whereas those who switch off from learning take a little time to get back into the rhythm of school and their progress can take a dip.
We know that you'll all be busy in December, but there are lots of things you can still do to keep your children's brains active:
Read, read and read some more! This is a lovely thing to do as a family. If your child's not so keen to read, then why not pick a book that's been made into a film? Encourage your child to read the book and then have a movie night to watch the story unfold on screen.
Play some board games together. Many use maths, language, memory and logic skills. Try Bananagrams, Sum Fun, Yahtzee or 5 Second Rule.
Write a blog about what you did as a family over the holiday – and we'd love it if you share it with us, too!
Our members can also make use of their Explorer Maths or Sam Learning accounts at home. 15 minutes every other day is a great way to stay ahead of the game.
Discover more interesting posts from our blog
---
Tutor spotlight: Karo Adeda
May 30, 2018
Who are our tutors and how do they support children in our centres? Find out from Karo Adeda, a tutor at our Mere Green centre… A little bit about me I grew up in...
Read this post
Avoiding Exam Stress
April 30, 2018
Test season is in full swing and children across the UK may be experiencing all of the nerves, worry and stress that can come with sitting exams. We've got some useful...
Read this post