Make the most of parents' evening
January 31, 2020
Parents' evenings can sometimes feel daunting, especially if you're not equipped with a handful of questions.
That's why we've put together a useful to guide with everything you need to know to help you make the most of this time with your child's teacher.
The guide includes:
Why attend parents' evening?
Top tips to take with you to the meeting.
Suggested questions template with a notes section.
Steps to take after a parents' evening.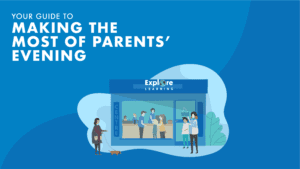 Discover more interesting posts from our blog
---
We've been shortlisted in the EducationInvestor Awards!
July 26, 2018
We're thrilled that Explore Learning has been named one of the best private tutoring companies in the UK in the EducationInvestor Awards! The EducationInvestor...
Read this post
Reading for pleasure: inspiring children to read
July 07, 2017
Reading is not just something that children should do in school, it needs to be an everyday part of our lives and something we choose to do at all ages! Here's why...
Read this post