Make the most of parents' evening
January 31, 2020
Parents' evenings can sometimes feel daunting, especially if you're not equipped with a handful of questions.
That's why we've put together a useful to guide with everything you need to know to help you make the most of this time with your child's teacher.
The guide includes:
Why attend parents' evening?
Top tips to take with you to the meeting.
Suggested questions template with a notes section.
Steps to take after a parents' evening.
Click here to download your parents' evening guide now!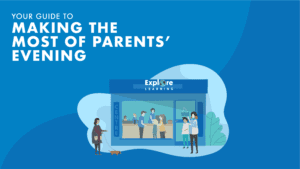 Discover more interesting posts from our blog
---
Bromley member's thoughts on family will melt your heart
August 02, 2018
What does family mean to you? Alfie from our Bromley centre has been doing some work over the summer about his family and it's too wonderful not to share! To help...
Read this post
Casting call for our new video series!
October 19, 2018
We are looking for three children to portray exciting roles for 'Teddy Talks', our new video series – find out how to get involved! This new 'web...
Read this post