Raring to go in Redhill
October 31, 2017
We've launched a brand new centre in Redhill! The centre is our 132nd to open nationwide to support children in becoming fearless learners…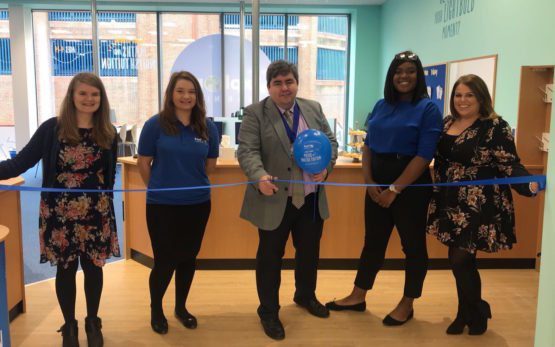 Located in Sainsbury's in The Quardrant, our Redhill centre will be an essential education hub for children from all backgrounds looking to build on their skills in maths and English.
The Local Mayor, Cllr Frank Kelly, joined the team to declare the centre officially open at a ribbon cutting ceremony. We've already had a lot of interest in the centre and have received hugely positive feedback – in fact, we're fully booked for free trials until the end of November!
Charlotte Heighton, Centre Director at Explore Learning in Redhill says: "Redhill is going through a huge regeneration and we are thrilled to be a part of this. The new Sainsbury's development is a fantastic addition to the town and we are really excited to be able to offer something new to the community. "
Explore Learning Redhill provides a unique and personalised approach to maths and English tuition. Mapped to the National Curriculum, all work is tailored to every child's individual strengths and areas of development, which means that tutors are able to support them closely, both to support and to stretch them.
Charlotte, Ima and Samantha would love to meet new families – book your free trial today to find out more!
Discover more interesting posts from our blog
---
Come on down to Canning Town
February 27, 2017
Our new Explore Learning centre in Canning Town launched on Saturday 25th February – our 126th centre to open in the UK! Our latest centre, on Barking Road,...
Read this post
Exploring Write Size with inventor Ross Williams
November 29, 2016
We caught up with Write Size to find out what it was like for their inventor Ross Williams to present the products in the Dragons' Den, and how maths and science...
Read this post