Supporting your child through the summer holidays
May 25, 2021

Discover how to keep your child engaged over the summer holidays…
Did you know? Our brains are like muscles – the more they are exercised, the stronger they become!
This past year has been tough for children and parents across the world. Soon it will be summer; a time of rest, relaxation, and a break from routine.
However it's also an important time for your child's brain development, so we have put together some top tips to keep those brains gently ticking over this summer.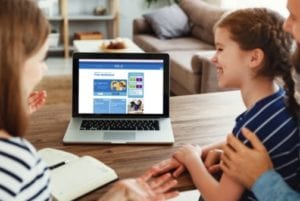 Give them a head start
Keeping up momentum and engaging your child's brain over the summer will give them the best start for the next school year.
Having worked so hard in recent months, we are determined to support your child in maintaining their learning. Seeing your tutor once or twice a week during the holidays will consolidate existing skills and even get your child learning new ones before their return to school! 
We now have more options than ever to support you over the summer, with both online tuition and in our learning centres, speak to your centre team for more information! 
Ignite their imagination
"Research shows that reading just six books during the summer may help a struggling reader from regressing" (Francie Alexander, 2007).
Not only will reading improve your child's literacy skills, it will also keep their brain moving and will spark their creativity.
Choosing the best books for your child is key to keeping it engaging – have a look at our summer reading list which should help you decide which books are most appropriate for your child; whether they like fantasy or history – there's something for everyone.
Why not take their creativity a step further and keep a journal! Encourage your child to put pen to paper to document their summer experiences. This process will not only maintain their writing skills but will support their wellbeing. It doesn't have to be much; just a few sentences will benefit them.  
Keep their brains active
After the disruption and uncertainty of the past year, it has never been more important to take time to consolidate your child's basic skills.
Did you know your child can complete an independent session on Compass whenever it suits you? This is an excellent way to maintain your child's learning over the summer and get them feeling confident for September. With Compass' unique logic, your child will spend time enhancing their top skills and work on their areas of difficulty.  
"On average, a child masters two new skills for every half an hour they spend on Compass. Fitting Compass into your weekly routine while the children are off school can make all the difference." – Charlotte Gater, Head of Curriculum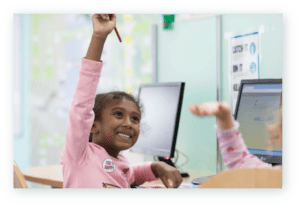 Build their confidence
A Parent Ping survey showed that 2/3 of parents worry about their child's self-esteem.
Summer is an opportunity for young people to explore and try new things.
Why not get them stuck into gardening, crafts or cooking. Finding opportunities for your child to learn new skills and feel a sense of progress will really enhance their confidence and self-esteem across all areas of their learning.
Spend time as a family and get out those board games – these will boost a whole host of your child's critical thinking and social skills!
To further boost that confidence, join one of our Specialist Tuition Course summer projects! Immerse yourself in a Rainforest Adventure on our Creative Writing course or enhance your data handling skills in our Succeed in Secondary course.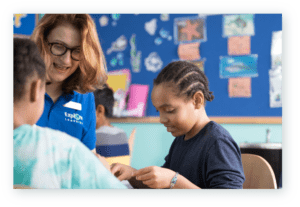 September can be a frustrating time for children; having learnt a wealth of new concepts in the previous year, many return to school to find they need to start again. Using these top tips to keep your child's brain ticking over is an excellent way to get them feeling confident for the new school year. 
If you're already a member, head over to Navigator for some excellent resources.
Haven't joined the Explore family just yet? Now is the perfect time to get started so get in touch, meet the team and experience it for yourself.
We hope you enjoy the summer holidays!
Discover more interesting posts from our blog
---
Prime time with Bobby Seagull
October 12, 2018
Inspiring mathematician Bobby Seagull on staying calm under pressure, teaching while famous and the maths behind football stickers… Why are you excited to be an...
Read this post
Best Place to Work: According to Employees on Glassdoor
December 06, 2017
Explore Learning is excited to announce that we have been named in the Best Places to Work in 2018, coming 20th in the annual Glassdoor Employees' Choice Awards....
Read this post