Are we at risk of sliding into an over testing culture?
November 13, 2015
By Carey Ann Dodah, Head of Curriculum at tuition provider Explore Learning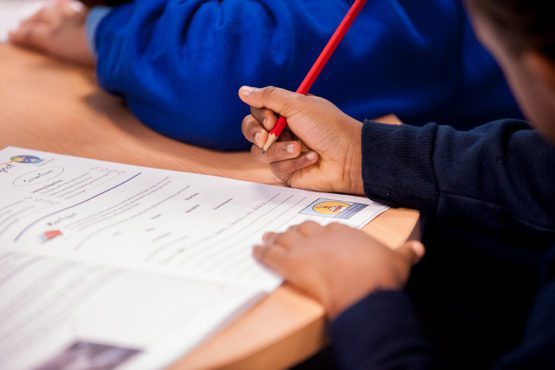 Working over the past couple of years launching our Explore Learning tutoring centres in the US market (Explore Horizons) has highlighted the challenges associated with a testing culture. In the US children are tested every year. Success in the test means progressing into the next year, performing poorly may mean being held back. Teachers are rewarded on their class's performance. Children feel a lot of pressure to do well. Understandably parents want their children to perform well in the tests but at the same time feel a large concern and disappointment that children are being coached in order to pass the test. Additional creative and life skills can become side-lined in their children's academic lives. Last year saw children across the US actively boycotting and protesting against the tests – let's hope we can learn from those experiences and avoid them here.
I feel lucky that in England, thus far, we have avoided becoming quite so test heavy. However, movement in the last couple of years towards the new curriculum and introduction of new assessment such as the phonics screener, SPAG test and the new baseline assessment tests might lead people to believe otherwise.
The baseline test has received a lot of criticism as to the appropriateness of testing a 4 year old. In reality, if delivered in the right way, a child would not be aware of being assessed and it provides valuable data that teachers can use to track a child's progress. Looking at gain and the rate of progress a child is making, is really positive – every child is different and will learn at different rates and pace. Teachers should be recognised for the difference they are making to each individual rather than getting a whole cohort to one level and this should help achieve that. There are multiple intelligences and it's important to recognise that these tests only assess one type.
The new KS2 SATs for 11 year olds will not look at progress initially because that data hasn't been captured. Schools will still be judged on the test results so the pressure is on and the tests are going to be tough. Children sitting the tests in May 2016 are going to be challenged with material previously expected of children a year or two older. With this amount of extra material to learn it's natural for schools to feel the need to tailor their focus to the test. It's disappointing that the tests are so focused on the mechanics of maths and English. The curriculum set out to provide a creative, collaborative experience in both maths and English for our children but the tests have no creative problem-solving activities in maths and no opportunity for children to demonstrate creative writing. We need to hope that the tests don't act to narrow the focus for our children in their lessons.
I remain positive though – we can avoid a test culture – we must! We have to place our own importance of children doing well in a test in balance with their love of learning, their creative talents and passion for life. I have confidence that our teachers feel the same and as parents, we need to trust and support the experiences our teachers give children beyond simply passing a test.
Discover more interesting posts from our blog
---
We're named in The Sunday Times Best Companies To Work For
March 22, 2016
We are delighted to have once again been named as one of the best companies to work for in the UK by The Sunday Times. Explore Learning was named 57th overall and 8th...
Read this post
The great outdoors for great learning
November 02, 2016
"If you want to get children of any age interested in the world around them, you have to get them outside!" Mike Ridealgh was a Geography teacher at...
Read this post