The rise of homeschooling: advice for parents
August 21, 2019
Are you considering homeschooling your child? Charlotte Gater, Head of Curriculum at Explore Learning, shares her advice and feedback from parents who have already taken this step.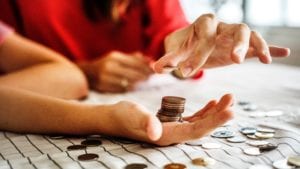 The popularity of homeschooling children has increased significantly in recent years with an estimated 80,000 children in the UK being homeschooled each year. The number of children known by councils to be educated at home was 27% higher in 2018 than in 2017 – and has risen by 20 per cent in the last five years.
At Explore Learning we support many families who have opted to home educate their children. I increasingly find myself talking to parents who are thinking about this option and are wanting advice on this huge decision.
Top tips
Firstly, speak to parents who already home-educate. You will get a sense of what it's like and how different families approach it. They will be able to give a real-life, down to earth opinion on the prospect of home-schooling to help you decide if it's right for you.
Do your online research before making any changes. Seek advice from charities like Education Otherwise who support families with learning outside of the education system. They have a helpline number where you can access advice and lots of information on their websites.
Make sure you speak to your local council to find out what your Local Authority offers families who are educating children at home.
Really consider how you are going to teach your child. You're not required to follow the National Curriculum but if you want your child to take qualifications or return to school at a later date, you need to think about what they should know. Many families attend Explore Learning to top up the work they are covering at home. Tuition centres allow children to socialise with others and experience a structured learning environment in small chunks.
Following feedback from parents, here are some of the advantages of home education.
Advantages of homeschooling
There are plenty of advantages of homeschooling so long as you're fully prepared to take on the responsibility and are aware of what your child needs to know!
Firstly, children can work at their own pace. Whether they are super keen on a topic and want to do more or are finding things tough and need more time, you can cater for all scenarios.
Low ratios. Fewer children to teach per adult offers the opportunity to get through more work more quickly, giving you more free time to do other things.
More tailored. You are an expert when it comes to your child so you can tailor how, where, when and what they are learning.
Flexibility. You can fit your timetable around your family's lifestyle and schedules. You can also look at flexi-schooling where a child goes to school for part of the week and is home educated the rest of the time.
Disadvantages of homeschooling
Of course, with all things, there are some disadvantages which you must consider before making the commitment.
Cost. You're responsible for paying for all resources, trips, exams, tutors etc. You need to factor this into your considerations.
Isolation. Homeschooling can be isolating for both yourself and your child. Think about how you will provide a social network for your child and how you will seek support for yourself. You could sign them up for extra-curricular activities out of 'normal' school hours so that they can make friends and build their social skills
Dependence. Your child can become dependent on having someone with them all the time to help with work. Make sure you put in place steps to help them become independent and give you some 'me time' too!
Skill gaps. It can be challenging to cover the breadth of skills and knowledge you would like your child to know by yourself. Parents have told me stories of staying up into the earlier hours learning content to teach their children the next day. To counter this, tutors can help support your family and you can work with other home educators to teach different subjects.
Whether you are conscious of the current climate with educating from home, already homeschooling your child or are thinking about doing so, we're here to offer a helping hand. We are now offering online tutoring through Explore at Home. For more information on how we can support you contact us on 01483 447414.
Discover more interesting posts from our blog
---
Teacher Q&A on school safety
September 10, 2020
We asked teachers to answer some questions on the important steps schools are putting in place to ensure the safety of children. We've headed back to term...
Read this post
Self Care and Wellbeing Tips for Your Family
August 31, 2021
We all need a little bit of self care from time to time. But what counts as self care? And why is it so important for young people? Self care for children can...
Read this post