Transition to secondary: How to maximise their final year
September 03, 2020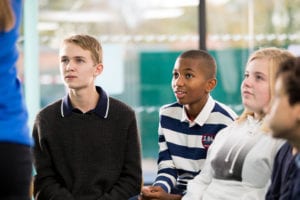 Can you believe it? Your child is in their final year of primary school already!
Making their final year their best year yet is achievable even with so much change on the horizon.
At Explore Learning we're excited to help you make the most of your child's final year in primary school. We'll get them feeling ready for taking the big step up to their new school.
It's exciting being the oldest in the school. Your child is relishing their final primary experience and preparing for the move to secondary school. There are so many exciting ventures that await them. Before they get there, it's important to make sure that they enjoy every moment of their final year. We want them to feel confident and prepared to tackle whatever exciting opportunities arise in their transition to Year 7.
Dorothy, aged 11 from Whiteley speaks to us about her final year experiences with Explore:
What was your favourite thing to do at Explore whilst you were in Year 6?
"I have enjoyed so many things that link with Explore Learning, but one of my favourites must be when each time I go into a centre I try to beat my high score on mastering new skills (one of my best is probably 7)!"
How are you feeling about starting Year 7?
"I feel really confident with going into secondary school because even though we have had to stay home and I haven't been able to have my transition days at school, Explore Learning has helped me a lot with that, especially the Succeed in Secondary course –  it has made me so much more confident with going into year 7!"
What's the biggest thing you learnt whilst you were in Year 6?
"Most likely the biggest thing I have learnt in year 6 was fractions, decimals and percentages as we covered so much of it in year 6 but Explore Learning really helped me strengthen all the things I learned at school."
What skills do you think you'll use the most in your secondary school?
"I think that a skill I would use in secondary school would definitely be algebra as there is so much to cover in it and you use it all the way through school."
What's been the most memorable thing for you Dorothy?
"Explore learning has helped me over lockdown as even though we couldn't go into the centres, I was still able to do a full session at home with a maths and English tutor. This was helpful as school wasn't pushing me hard enough, so I wasn't learning as much but Explore changed that for me."
There are lots of options for your child now they're in Year 6. Our expert staff can help you decide which type of membership will be best for you and your family.
How do Explore's sessions help now that it's Year 6 time?
Our tailored maths and English tuition, whether 1:1 or in small groups, will allow children to progress so they can tackle every new experience and challenge with gusto. The more growth made this year, the easier the transition to secondary school will be.
Mapped to the school curriculum, these sessions will ensure you're feeling confident with all of the KS2 curriculum before you take it up a notch next year!
How can Explore support your family with Year 6 tests?
If your child is sitting tests like the SATS, National Tests in Wales or P7 standardised assessments in Scotland, we will help them to approach them with confidence.
Whilst your child's teacher will be continually assessing them throughout the year, the SATs results help schools to understand how they are supporting your child and ensuring good progress. They also provide you and the teachers with useful information about how your child is doing.
We support children to fearlessly tackle the SATs. We build their confidence with every element of the tests and the question types they'll face, every session.
Find out more about SATs tuition preparation and how we can support your child.
What different memberships can you now explore?
If you want to focus more on creative writing or the skills needed for secondary school then we have two amazing courses for you.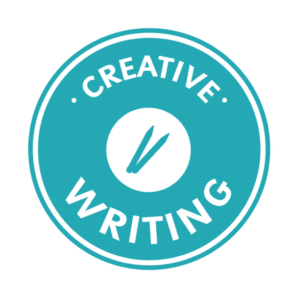 Our Creative Writing course supports children to tackle tricky terms, inspire imaginative ideas, and write sensational stories and scripts! They'll work collaboratively as well as individually, covering a varied range of topics and writing styles.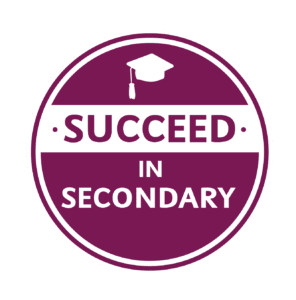 Our Succeed in Secondary course gives children the confidence, skills and tools necessary to thrive at Secondary School. Comprising a series of cross-curricular projects, they'll learn how to formulate ideas, work collaboratively and build confidence with individual activities. They'll collate an impressive portfolio of work across secondary subjects and really grow as individuals.
Your final year is coming to an end, what's happens now?
Before the end of the school year, we run a transition course. This helps your child to feel ready for the big move to Year 7. It's an opportunity to meet other children who are also moving to secondary school, as well as some children who are already there so that they can feel positive and prepared for September.
They've had their best final year of primary, now what?
We work with children all the way up to year 9. We're here to be a support for families during this time.
Make sure that you head to one of the Succeed in Secondary open sessions to see how we can build skills that will make your child's start in year 7 as successful as possible. We work on developing things like teamwork, presentation and debating skills, and essay writing. There will be plenty going on in your local Explore Learning centre over summer and into the new school year to help them step fearlessly into year 7, just ask your team to find out more!
"All of you have had a massive impact on as to where I am now. I want to say thank you, it's helped me a lot socially and with my grades, and my confidence has definitely been boosted up."
– Shahtaaj, aged 12 Heaton Park
Whichever option you choose, our tutors are here for you to make the most out of every learning opportunity in your final year and beyond.
Need help deciding on which membership option is best for your child to ensure their success this year? Speak to our Explore Learning experts today.
FIND OUT MORE ABOUT OUR COURSES
Discover more interesting posts from our blog
---
Four steps to creative writing for children
April 08, 2016
Most primary school subjects seem to have a definite path to success, but is it also true of creative writing? With the arrival of the National Young Writers' Awards,...
Read this post
Homeschooling Resources for Ages 11-14
June 16, 2020
Our Head of Curriculum, Charlotte Gater has collated some of her favourite free homeschooling resources for you to use with your child. Podcasts STEM...
Read this post