Try 'accidentally' learning this summer
July 27, 2018
How can you keep your child's brain buzzing this summer, whilst making learning fun? Christina from our Liverpool tuition centre shares her thoughts on why the six week holiday needn't mean a break from your child making progress…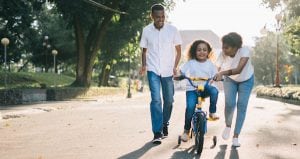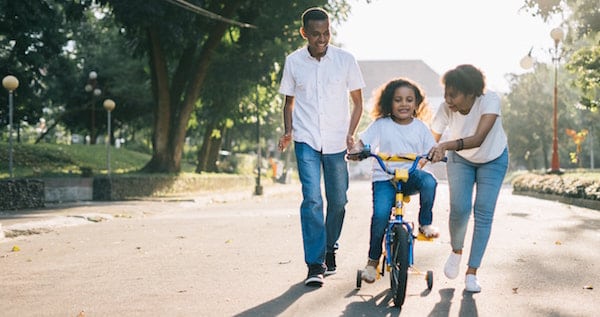 During the long summer break, it can be increasingly tricky to keep everyone entertained, and cracking out that summer homework is the last thing many children want to do! But research shows that by actively engaging in your child's education, particularly over the holidays, you can actually have a bigger impact on your child's attainment than school.
A recent Explore Learning survey found that 74% of parents felt their children's academic abilities drop by the time they return to school in September. So, in order to help every family seize the summer we've collated our top tips on keeping your child's brain active, whilst having fun together…
Travel in style
On the way to a favourite day out? Turn that dreaded long journey into the highlight of the trip by making the most of public transport! This can be an exciting opportunity to discover how to use a map to plan a route, review timetables and cost up the tickets. If you need to take a long drive together, why not make the most of your surroundings as conversation starters? Think about making as many funny interpretations as you can of weird road signs, turn other cars into counting games and make up sentence starters inspired by beautiful scenery.
A family that cooks together, reads books together
If you have any budding chefs or bakers in your house, why not get out a favourite recipe for some treats and spend an afternoon weighing, measuring and timing your bakes? You could even take this one step further and raise some money for a local charity by hosting a bake sale or coffee morning! Plenty of guidance can be found on charity webpages to help you get started; take a look at Roald Dahl's Marvellous Children's Charity for some inspiration.
Make the most of lazy afternoons
Use quality family time during film nights as another chance to develop important skills, particularly through asking questions, just as you would after finishing a book. Try practising their comprehension skills and challenge their imaginations by discussing alternative endings, why the film was made, the motives of main characters etc.
Challenge reluctant readers/writers by discovering audiobooks
It's easy to overlook the usefulness of tools like audiobooks in engaging children with literacy skills. Though children aren't directly decoding words by reading the text themselves, audiobooks can make reluctant readers gain confidence in comprehending stories, whilst developing their memory, concentration and imagination. Why not make this a whole-family experience by listening and discussing the story together?
We have even more exciting ways to help you Seize the Summer with our fun-packed weekly activities – take part today!
Discover more interesting posts from our blog
---
Amazing regional winners of our writing competition!
May 25, 2017
We had thousands of fantastic entries to our National Young Writers' Awards this year, and we were so impressed by the imagination of all the story-writers across the...
Read this post
Author Q&A: Danny Weston
April 04, 2018
Danny Weston is a teen horror writer and winner of the Scottish Children's Book Prize. He recently ran a workshop at our Edinburgh Blackhall centre on what it's like...
Read this post