Welcome to Watford!
June 20, 2017
We held a launch event for our new Watford centre last week, with special guests to cut the ribbon and officially open the centre to the community!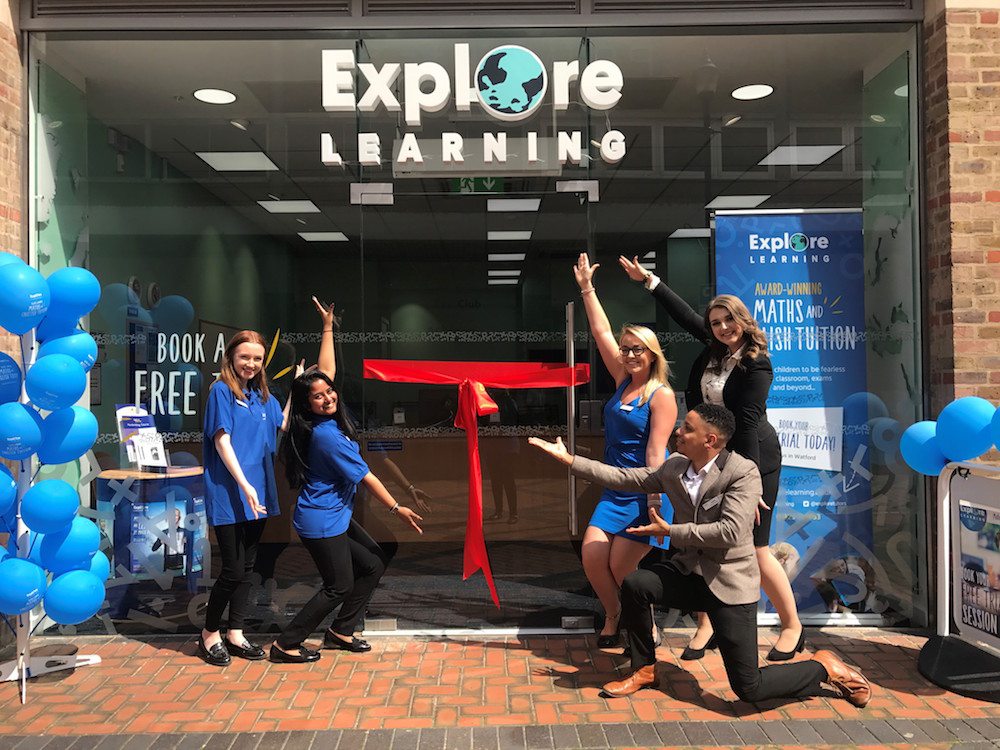 Our Watford centre launched with an exciting event attended by former two-time Mayor and Mayoress of Watford to open our centre! Norman and Mavis Tyrwhitt are not only former Mayor and Mayoress but are also Honorary Freemen of the Borough (their current official title), which is the highest honour that can be awarded for those who have rendered eminent services to the borough. They are, in fact, the first couple to ever be awarded the honour!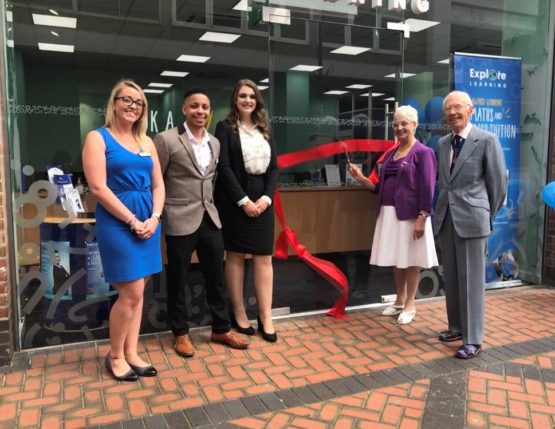 The team were thrilled to welcome the local community to have a look around our 127th centre to open in the UK, which  can be found in Intu Watford and offers tuition in English and maths for five to 14 year olds – as well as courses for eleven plus preparation, creative writing skills and creative maths for numeracy enthusiasts! A succeed in secondary school course is also available for transitioning pupils.
Kat Goymer, Centre Director at Explore Learning Watford says: "We are extremely excited to finally be able to offer the Explore Learning service to the Watford community and have been overwhelmed by the response from local families. We have already met hundreds of children in the last couple of weeks and have loved welcoming them into the Explore family and showing them around our shiny new centre during a free trial. Our tutors can't wait to start supporting the children in becoming fearless learners."
The team are working closely with the community and have already greeted new members who will be starting sessions shortly.
Charlotte Gater, Head of Curriculum at Explore Learning says: "Children with varying levels of ability come to us for extra help in maths and English or to enjoy learning in a new, social environment.  We have a team that are incredibly passionate about what they do – they really care about the children and this is reflected in the fun the children have when they attend."
Come and have a look around our new Watford centre – the team would love to meet you!
Discover more interesting posts from our blog
---
Be braver with maths
October 17, 2019
More than a quarter of girls (27%) said maths was the subject they were most nervous about in our survey of children aged 4-14, compared to just 19% of boys. See more...
Read this post
Explore Learning's Succeed in Secondary course
May 05, 2020
Our Succeed in Secondary course: making the most of the big leap. We all remember how we felt as we prepared to start Secondary school. Or before sitting an exam, or...
Read this post