How to use your virtual tutoring credits
Award-winning maths and English tuition
Ages 4-14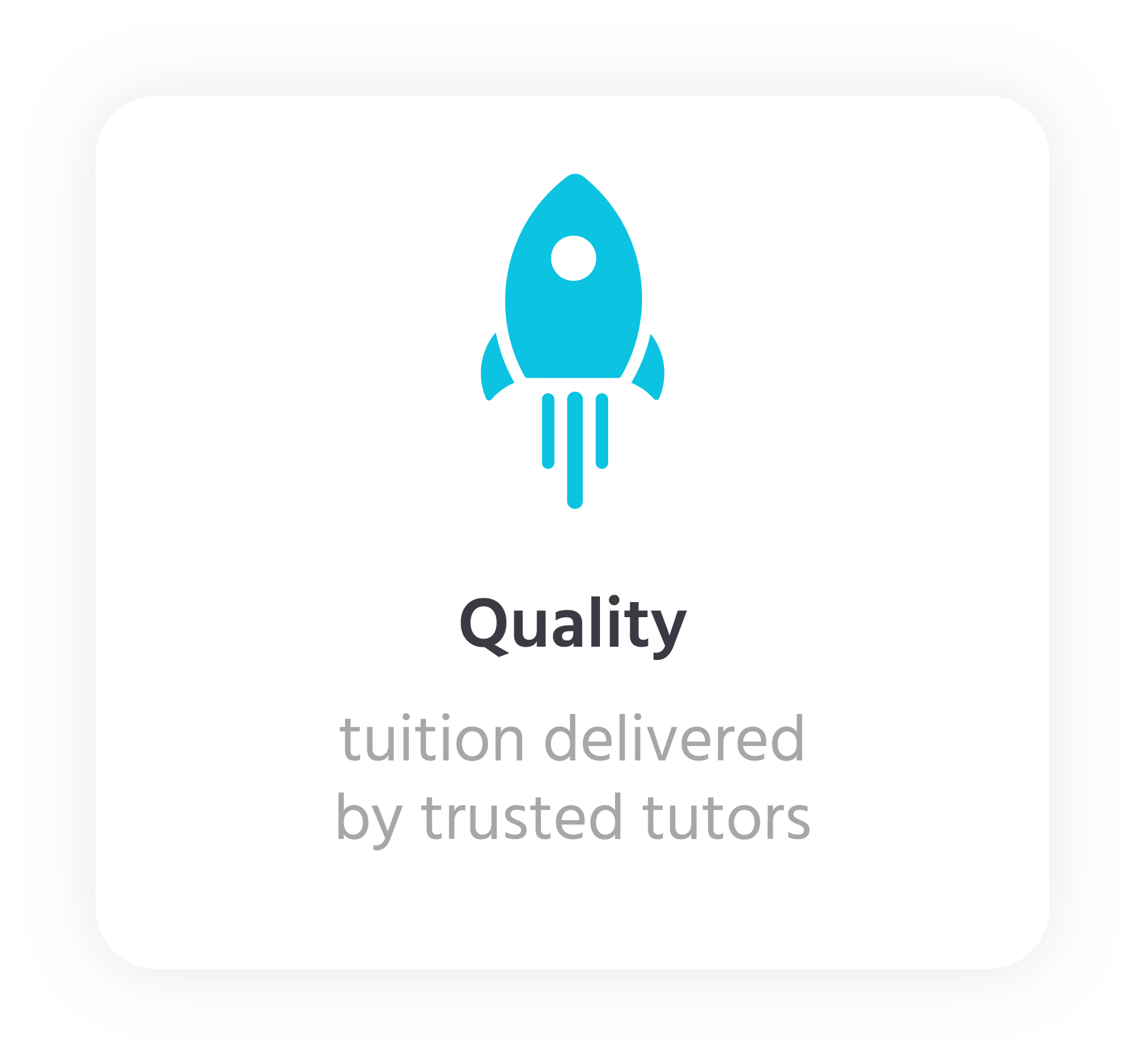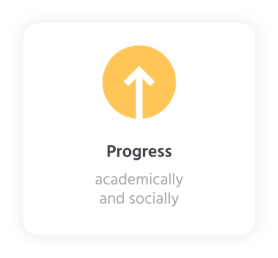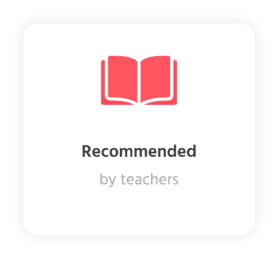 Back-up care offer
Four x weekly 1:1 virtual tutoring sessions on the same day, at the same time each week (each one-hour long)

Unlimited access to your child's tailored maths and English programme


24/7 access to your child's progress updates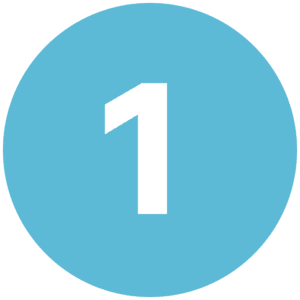 A member of our brilliant team will be in touch soon to book your sessions.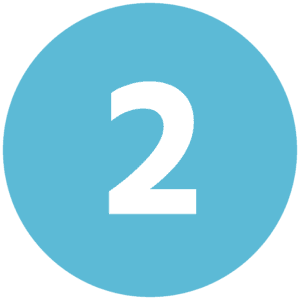 You can learn more about how it all works and ask questions about your child's sessions.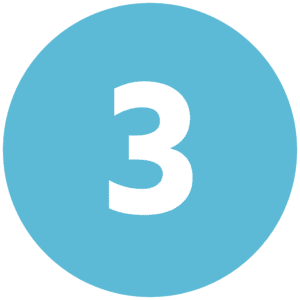 We will arrange your weekly sessions at a time that suits you.


We cannot wait to speak to you. 
Please note that our operating hours are Monday to Saturday. We will endeavour to contact you within 24 hours.
Nurturing
amazing minds
Nobody does tuition quite like us. From our innovative curriculum tools, our vibrant teaching approach to our exceptional people – all accessed from the comfort of your own home! We are delighted that you have registered your interest for your child to start with Explore Learning.
Whether your child would benefit from a confidence boost, exam support or more of a challenge; our award-winning maths and English tuition gives children skills for life, not just tomorrow. 
We are looking forward to learning more about your family so we can tailor your sessions to suit you.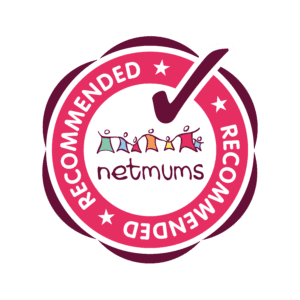 Our tuition is trusted, effective and delivers results.
We are invested in your needs and making your journey a success – not just overcoming today's challenge but preparing for those that you'll encounter in the future as well.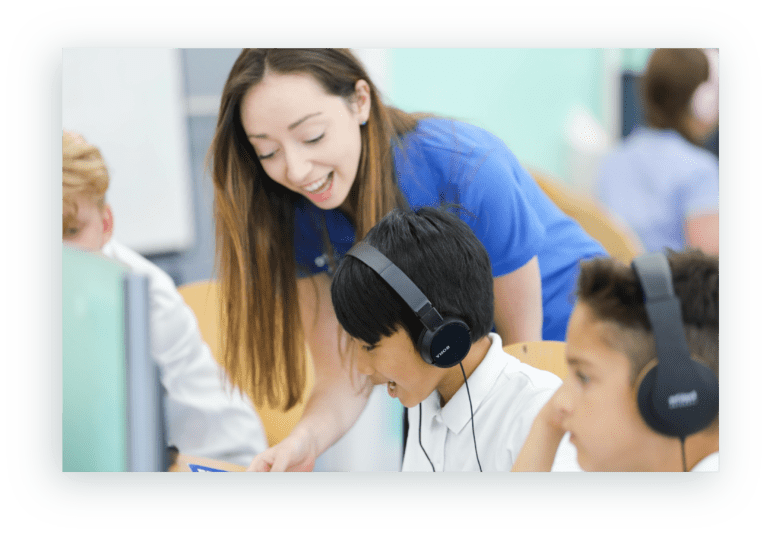 Our promise to you
| | |
| --- | --- |
| | We will deliver an engaging curriculum with exceptional tutors. |
| | We will share your child's progress and celebrate their achievements as they develop skills and great learning attitudes. |
| | We will focus on your child's individual needs. |
Exceptional tutors
Without the need to write questions or plan what content to deliver next, our tutors can focus on the areas that most make a difference to your child: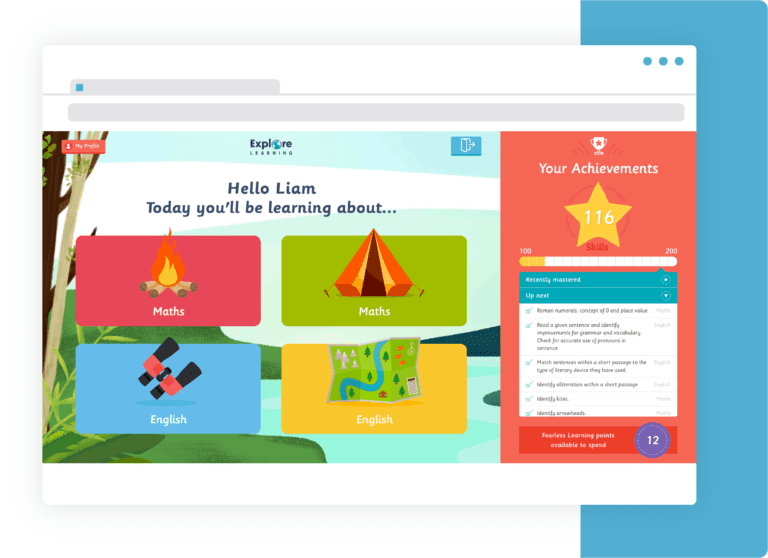 Cutting-edge learning tools

to meet your child's needs

We have developed an adaptive tool that continually assesses what your child knows and presents the skills that they need to know next. No two pathways will be the same. Your child will work at a pace and level that is unique to their needs whilst covering all the material they need for a successful school career.
FAQs


What are your opening hours?
Monday-Thursday we are open 11am-8pm. Friday-Saturday we are open at 9am-6pm. Sunday we are closed. Just a reminder, if you purchase credits from anytime after our closing hours on Saturday, we will be in touch the following Monday.
What happens when I make a booking?
Once you have completed your booking using your virtual tutoring credits, you will receive an introduction call from your Explore Learning management team.
When will my tuition begin?
You will receive a call within 24 hours from our expert team. They'll be on hand to answer any questions you may have and to get you set-up and ready for tuition! Your child's sessions will usually start within a week of this set-up call, based on both your and our tutors availability.
Once you've received your set-up call from our expert team, you won't be able to cancel your sessions but you are able to reschedule them.
When will my tutoring sessions take place?
Tutored sessions are to occur on a weekly basis, on the same day and at the same time. Should you wish to change your weekly session day or time, please contact your Explore Learning management team giving them a week's notice. We cannot guarantee movement of session days or times but will endeavour to support you where possible.
What if I want to change my session day or time?
We ask for at least one week's notice if you'd like to change the day or time of your session. If you miss a session then not to worry, you have 24/7 access to your Member's Portal and to your child's learning tool, Compass.  This means you can continue making progress whenever you like!
What if I want to purchase more credits to use for tuition?
If you love the tuition and would like to book additional sessions, please go back to your Bright Horizons booking process to purchase more credits. We will then be in touch again to get you re-started!
How to get your child ready for their online session, and keep them safe online:
Whilst we recognise that some children may prefer to undertake sessions independently, a parent/guardian should remain nearby for the duration of any member's session – to be available for feedback at the end and respond to concerns or emergencies throughout. We also advise that younger members and those with additional medical or educational needs are supervised at all times.
Full details on the responsibilities that we expect our members, their families and our staff to adhere to, to ensure everyone is kept safe when working online, can be read within our Online Safety Policy & Procedures.
Where parents or staff are concerned that a child may be vulnerable to or experiencing online abuse or exposure to inappropriate content when working online, they must follow company Safeguarding Procedures and report concerns immediately as advised.
You can learn more about keeping your children safe online at:
We cannot wait to begin your child's learning journey. In the meantime why not discover more about how we can support your child to succeed.