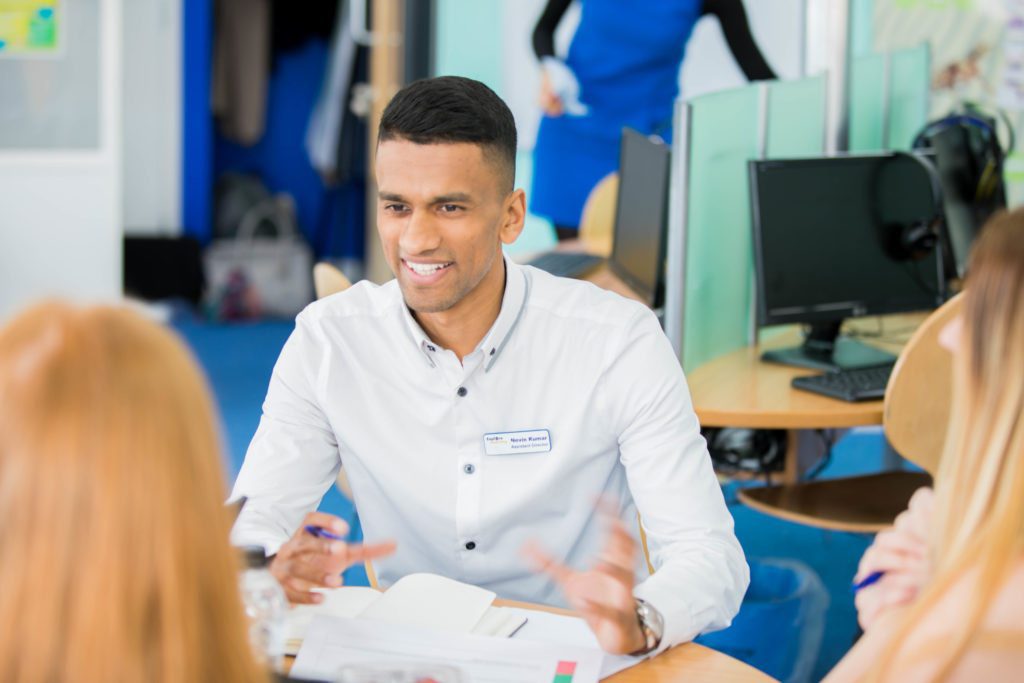 We're looking for:
Ambitious individuals with a passion for education
Incredible leaders who will inspire teams
Confident communicators with the ability to build strong relationships
We accept applications throughout the year, and you can even defer your start date for up to 12 months. 
---
Salary:
£23,000-£26,500 plus bonus potential
Location:
Over 140 centres nationwide and growing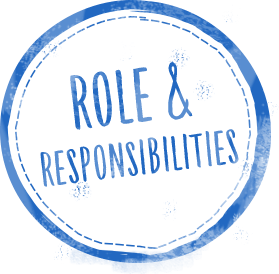 Roles and Responsibilities
Becoming an Assistant Director with us will see you taking the reins of a challenging position that requires oodles of gumption, determination and flexibility.
No two days are the same at Explore! As an Assistant Director, you will find yourself doing all sorts of things, mainly within these 4 key areas:
Sales & Marketing

 – You'll be raising awareness of your centre in the local community and beyond, always taking the opportunity to sell the benefits of Explore Learning tuition.

Management & Business

 – You're a capable individual so right from the start of your career you'll be given responsibility for the business and for a team of part time staff.

Education

 – Everything that we do as a company ensures we achieve our goal – to build confident, fearless learners who are hungry for knowledge.

Customer Service

 – Our whole company is dedicated to providing the absolute best service and highest standards that we can to the families that use us.
Don't worry, we're not expecting you to be an expert in all of these things.  If you are trainable, proactive and resilient, our award-winning training programme will help you develop everything else!
Our award-winning training
---
95% of our people agree that working at Explore is good for their personal growth.
You are in the driving seat!
Just like our members at Explore we never stop learning. The direction that you take your professional journey on is completely up to you. Most of your training and development will happen in your centre with on the job coaching and mentoring from your colleagues. Other learning opportunities that you can get involved with include training days, coaching, mentoring and conferences.
Classroom style training days
On the job coaching
Build your knowledge using our e-learning platform
What to expect working at Explore
---
Monthly Bonus schemes with a pension to look forward to
An enriching culture to enjoy and attend regular social events
An Employer that cares for your fitness & wellbeing
The longer you work with Explore, the more you get to enjoy
What's it like to be an Assistant Director?
I started as an AD after hearing about Explore from graduate-jobs.com, I didn't know what I wanted to do do but I knew it wasn't a desk job! After Uni, I was a retail manager and then went and taught in France. I got really excited by the variety and responsibility that I'd get as an AD.

It's been a massive learning curve so far and I've had to get used to being thrown at the deep end and taking lots of feedback which I hadn't been used to before. But I can see myself improving and I'm keen to have an impact running my own centre as a CD one day!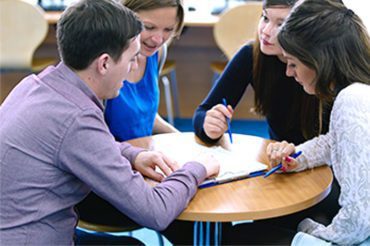 I began working at Explore Learning as a Tutor in 2014, whilst I was studying Drama and Education Studies at University, I loved supporting each and every child with their work. After living in Asia for four years as a child and witnessing how education is so valued to those who have so little, I knew I wanted to ensure every child experiences the best education and I feel that is exactly what Explore Learning does.

Every day at Explore is different which keeps it exciting and unique as a job. I always wanted to work in the education sector and whilst being a Tutor I was planning to become a teacher.  Being a Tutor though made me realise how great Explore is, it offers a fun and educational experience for children in order for every child to reach their full potential. From understanding this my plans changed, as soon as I graduated I knew I wanted to apply for the Assistant Director position.

I feel that Explore Learning offers such a great service to both children and parents. The most rewarding part of the role is seeing children progress and be so happy and excited to tell you about their achievements. I find myself smiling every day at work!  I would love to continue my career with Explore Learning and one day become a Centre Director.
My name is Gemma and I am currently the Centre Director of Explore Learning in Leamington Spa. I consider myself one of a small minority of people who are lucky enough to wake up every day and look forward to going into work. I have been with Explore Learning for my entire working life – starting in Leamington when I turned sixteen, and have been fortunate grow with the centre and work there as a Tutor, Assistant Director and now Centre Director.

My experience with the company started as a young student who never had a job before. I was given the opportunity to work with children and be trained in the National Curriculum, special educational needs and even sales. It was a job that I truly loved and I couldn't imagine working anywhere else. I continued to work in the centre whilst I was at university studying History and during one shift, my managers approached me to ask whether I would be interested in applying for the Assistant Director role. I was fast tracked through the interview process and attended an assessment day, after which, I was lucky enough to be offered the job.

I was an Assistant Director in Leamington for around a year before I took over as the Centre Director, and now I am fully responsible for the centre that I have been so invested in since I was a teenager. My current role involves running the centre on a daily basis, managing a team of around twenty tutors and my two Assistant Directors. My role is to oversee the running of the centre and ensure that my team are constantly developing their skills as tutors and managers. Through this, I make sure that we are constantly providing the best possible service to our members and growing as a centre. My job is varied and challenging, requiring me to develop skills in teaching, commercial awareness, negotiation and sales to name just a few. This has meant that I am constantly learning and there is certainly never a dull day!

Seeing my staff share my passion for our service and subsequently seeing the centre grow to its largest in five years, makes me smile on a daily basis. I am proud of the work that I do and I would advise any new starter in the company to simply get stuck in and enjoy providing such a brilliant service.
Our Awards
---
We love an award! It's part of what we do– recognising achievement, celebrating success and rewarding our efforts is really important to us.
Here are some of the wonderful recognitions we have been proud to receive so far….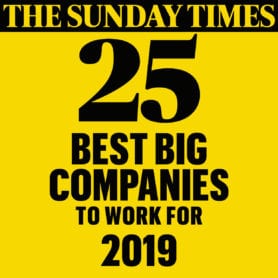 2nd in The Sunday Times Top 25 Best Companies to work for, 2018 and 2019
Sunday Times Top 100 Best Companies to Work For 2017, 2016, 2015, 2014, 2013

Sunday Times Fast Track Ones to Watch 2014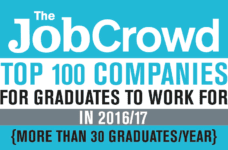 The Job Crowd's Top Companies to Work For 2016, 2015, 2014, 2013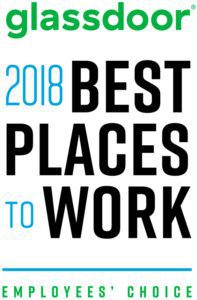 Winner: Glassdoor Best Places to Work, 2018, 2017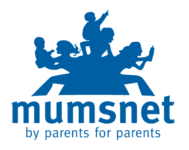 Silver Award: Mumsnet Family Friendly Hall of Fame 2014, 2013
Winner: Mumsnet Family Friendly Innovation Award 2013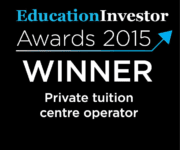 Winner: Education Investor Supplementary Education Provider of the Year 2015, 2014, 2013
What to expect after submitting an application
You should hear from us within 2 weeks, hopefully with an invite to a telephone or centre interview! We always let you know the result of your application, and we'll provide you with feedback every step of the way.
Kickstart your career at a centre near you
---
Our Locations
We have over 140 centres nationwide and recruit continuously for all locations.
Priority Assistant Director Vacancies
We would love to receive your application to be an Assistant Director, but due to the Covid-19 Pandemic, we have had to pause our recruitment while our centres are closed. If you apply to work as an Assistant Director in any of our centres during this time, we will keep your application on file, and be in touch when we are able to resume interviews.