Logging in to Compass
Laptops and Desktop Computers
Please ensure you have the latest version of Google Chrome installed running and that add-ons/extensions are disabled.
Click here to see how to check your Google Chrome browser is up to date.

Click on the three dots in the top right of your browser window.
Choose 'Help' and 'About Google Chrome'
If your browser isn't up to date you will be given the option to update it here.
Click here to see how to turn off any add-ons/extensions which may be running.

Click on the three dots in the top right of your browser window.
Choose Settings.
On the left hand menu (if this is not visible click on the three lines in the top left corner) choose Extensions.
Turn off all add-ons/extensions.
Tablets
Please ensure your tablet is running the most up to date version of its operating system and the browser is up to date from the App Store/Play Store. Larger tablets are compatible with Compass including, most Apple iPads (including iPad Mini 3 or above), 10-inch Android tablets that have Full HD screen resolutions of 1920 x 1080 or higher.
Including but not limited to:
Samsung Galaxy Tab 10.4"
Samsung Galaxy Tab A 10.1
Samsung Galaxy Tab S6 Lite
You cannot use Amazon Kindles (including Kindle Fire) or Mobile Phones to access Compass currently as the screens are too small/low resolution.
Please Note: You need to have about 5GB of free space or this will slow your whole machine down.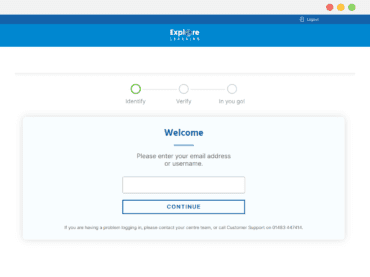 Step 1
Enter in the email address that you use to receive communication from Explore Learning or your child's member number.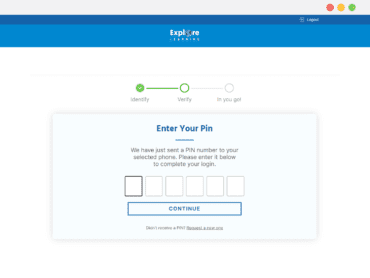 Step 2
You'll be prompted to verify your identity by receiving an SMS message to your phone.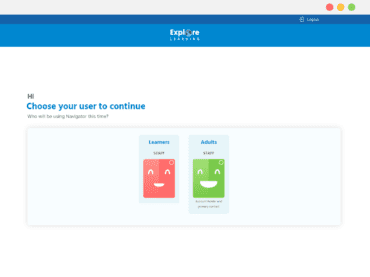 Step 3
Now choose the profile of the child you would like to access Compass.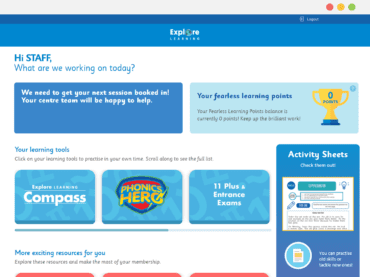 Step 4
Now simply choose Compass from your child's learning tools and you're ready to start a session!
Please note you will only need to complete steps 1 and 2 if you have never logged into Navigator before (or logged out).
Completing your device checks
The first time you log in we will run a few checks to make sure that everything runs smoothly in your session such as: testing your camera, microphone and that the internet connection is strong enough.
Compass will automatically start running these checks, if you get stuck on any of the areas you can check out our guides below with simple fixes to help complete these checks.
Bandwidth
If your bandwidth is low, we will automatically lower your video resolution to make things run faster, or switch video off altogether.
If you have lots of devices using the internet at the same time, closing as many as possible or pausing downloading/streaming can help your session run smoother.
Screen size
If an error appears for screen size, please ensure your browser is full screen, and that if you are using a tablet it is horizontal.
Click here to see what the error message looks like
If your browser is already full screen but still showing an error message, try zooming out by pressing the 3 dots in the top right and zooming out to 90%.
Click here to see how to zoom out
Browser
The next device check is to test your browser will work with Compass.  If you are using a browser that is not compatible, please download or update a compatible one.
The most recent versions of the following browsers will all work with Compass:
Google Chrome
Safari
Edge (Chromium version)
Firefox
Speakers (audio)
The next device check is to test your speakers. Please click on "click to test audio" to check your sound is clear.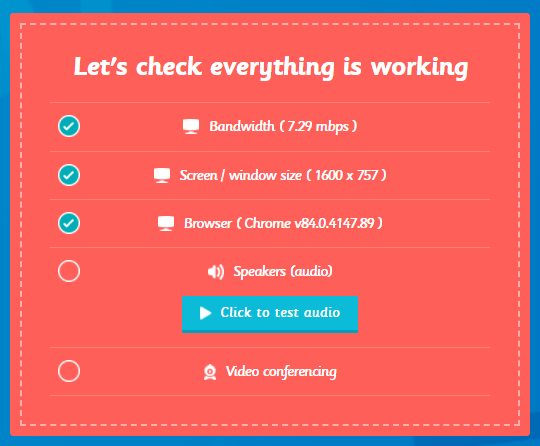 If you hear the tune, select "I can hear the audio"
If you can't hear the audio, click here

If you can't hear the audio, the first step is to check your speakers are turned on and plugged in.

If the speakers are plugged in and turned on but you still can't hear the audio, please click on the volume icon in the bottom right and ensure the computer is not muted and turned up to a reasonable level.

Click here to see how to adjust your volume

If you can't hear the audio, the first step is to check your speakers are turned on and plugged in.

If you are still experiencing no audio, click the up arrow to see the option of alternative speakers and select the correct speaker.

Click here to see how to choose which speakers you want the audio to play through

Now click 'Try again' on the speakers section. If you can now hear the audio -great, click on "I can hear the audio".
Video Conferencing
The final device check is to test your webcam and microphone.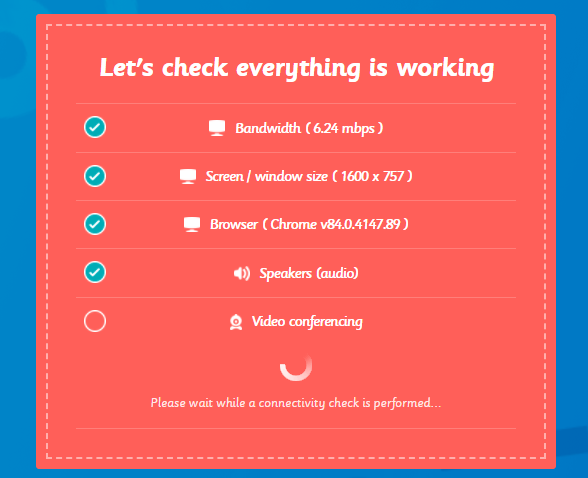 Microphone not working?

If your microphone isn't working, please ensure it is not muted, if the microphone still doesn't work please try the following :

• Right click the audio button in the bottom right corner of your screen (next to the time).

• Select open sound settings – This will open the settings menu to the sound options.

Click here to see what the sounds setting menu looks like

• Please ensure the correct microphone is selected – if you are on a laptop it will most likely be called 'integrated microphone'

• If the correct microphone is already selected and it is not picking up audio please click troubleshoot and follow the steps indicated. You may need to unplug/replug in the microphone and reboot your computer.

• If you think you have resolved the problem open Compass and click "Re-run tests".
Camera not working?

If your camera doesn't appear, try clicking the padlock in the top left of the screen next to the website address. Please ensure camera and microphone is set to allow.

Click here to see what the camera setting menu looks like

If you are still having problems with your webcam, you can choose to continue without it.
You can also try checking the following:
• Webcam is not covered
• Webcam works in other applications
• Webcam is installed correctly and up to date.
Checks Complete!
The device checks are now complete – press continue to get your session started!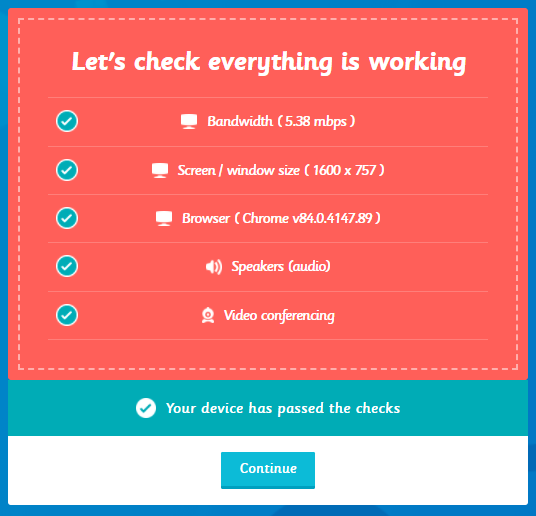 If at any point during the process that you are still having difficulties after using the guides above, please select
"Having Problems" and a member of our support team will be in touch to try and resolve your problem.
Alternatively, you can use our Chatbot at the bottom of the page on the Members' Area to get connected to our Compass Support Team who will be happy to to support you.
My Session
Once you've completed your device checks the next step is to start your session and get learning!
Select who is learning today
If there are multiple siblings using the same account or computer, you will have the option to select your child's name from a list.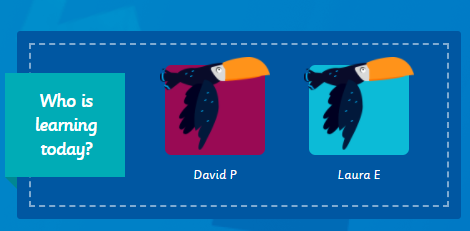 Hello Page
Here you can choose to start an 'Independent Session', a 'Scheduled Session' with your tutor or you can also view your profile.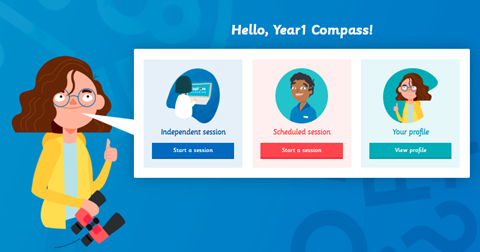 View Profile
If you select 'View profile' you can see your recent progress, as well as what we're going to be covering in future sessions.