Explore Learning has tuition centres across the UK.
Children become members and attend once or twice a week for sessions lasting approximately 1 hour and 15 minutes.
At Explore, every child has their own programme of work which adapts to their own unique strengths and weaknesses. This ensures that children are stretched and challenged in exactly the right areas – whether they are finding school tricky or top of the class. Explore tutors work with children in a maximum ratio of 1:6, ensuring the right balance between individual support and independent learning. As children practise and acquire new skills, our tutors are always on hand to encourage, explain or teach a new concept.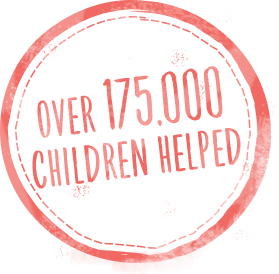 A typical session at Explore…
Every day of the week, thousands of children across the UK attend Explore Learning centres.  Each one of our members has their own course that is tailored to their unique needs and abilities.  Scroll down to find out how it works…

GETTING STARTED
When our members arrive at their centre they are greeted by enthusiastic Explore tutors who engage children and get them motivated from the moment they step through the door. Every child is given a progress chart so their academic achievements can be tracked throughout their learning session. They are now ready and keen to learn…

EXPLORE TUTORS
Explore tutors work with children in a low ratio (the maximum ratio is 1:6), ensuring the right balance between individual support and independent learning. As children practise and acquire new skills throughout the learning session, the tutors are always on hand to encourage, explain or suggest a new approach. They also make notes on the Progress Chart in order to provide parents with relevant feedback after every session.

INDIVIDUALISED TUITION SESSIONS
All members follow individualised learning programmes in maths, spellings, reading and writing. They work on a variety of activities in each area, with a tutor on hand to ensure that they are being stretched and challenged at a level and pace right for them.
We use the best available teaching tools. They are interactive, engaging and map to the National Curriculum and Curriculum for Excellence.  As a child's mastery of each lesson develops, the work adapts to an increasingly advanced level, thereby providing each member with a highly individualised experience.

AN INSPIRING LEARNING ENVIRONMENT
At Explore, we believe that children learn best when they want to learn. Explore centres are lively, vibrant and full of positive energy. The tutors have a great rapport with all the children and are experts at motivating them to learn. Children are made to feel a part of Explore which means they look forward to their learning sessions.

A CULTURE OF PRAISE & REWARD
We provide a variety of short-term and long-term incentives to motivate children to give their best in every session. At the end of every learning session children collect 'Lizard Cards' based on their achievement. These can be collected or redeemed for prizes.
Children are also rewarded for their efforts when reaching set goals. The Lizard Board is a long-term goal tracking tool that children strive to complete as they make academic progress step-by-step. There are several lizard trails to choose from which help children to focus not only on what they're learning that day, but also on the goals they'll set next. When these goals are achieved, there are centre celebrations where children receive a certificate for their hard work and effort while receiving a huge round of applause from everyone.

SURF CLUB
At the end of their learning session, children are also rewarded with fifteen minutes of activities in the Surf Club. Here, we encourage children to engage with others, make new friends and take part in some fun educational games.
This is also the time where children can exchange their well-earned lizard cards for some fantastic prizes from the centre prize cabinet.

TRACKING PROGRESS
During the course of the learning session, each child completes a variety of activities in different subject areas. The tutor records feedback throughout the session to be fed back to the parent at the end, as well as helping the child achieve their learning goals and rewarding them when they do.
In the longer term, tutors hold regular meetings with parents to discuss each child's progress and plan their learning pathway. Detailed reports help tutors and parents track the academic achievements of each child and set new learning goals.