Explore at Home:
online maths tuition
Expert Tutors.  Award-winning approach.  Personalised resources adapted to every child. 
Our online

maths tuition

is here to help your child engage with their learning and with continuing to make progress from the comfort of your own home.
If you're in need of an online maths tutor for primary school or secondary school, there's no need to look any further!
Looking for a passionate maths tutors in the UK?  We've got plenty.  Our families love us because they feel safe in the knowledge that we are committed to getting it right for every child, every time.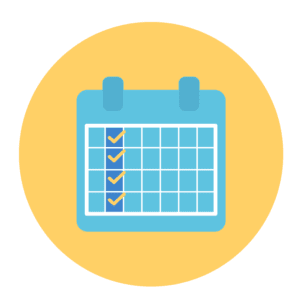 Weekly online sessions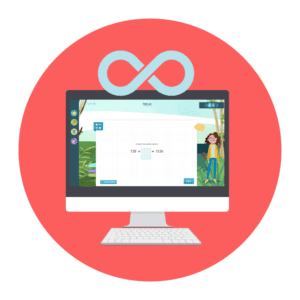 Unlimited access to your child's tailored program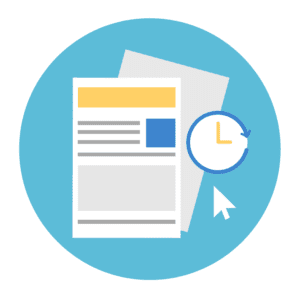 24/7 access to curriculum led activities and videos
Online maths tutoring without leaving your own home
Is your child a budding mathematician?  Or maybe they've lost their passion for patterns, or are they terrified by Times Tables?
We'll stretch, challenge, question and encourage your child to further inspire their numerical curiosity – whether it's getting their maths mojo back, building confidence or keeping things simple – we can help.
What will I need to get started? 
We know how busy family life is, that's why we've made sure our online tuition is flexible and convenient.
All you need to get started is:
Access to a laptop or alternative device, preferably with a webcam and mic so we can see and hear you too!
A free hour within your week for your tutored session
Belief that we can make your child fearless with everything they do.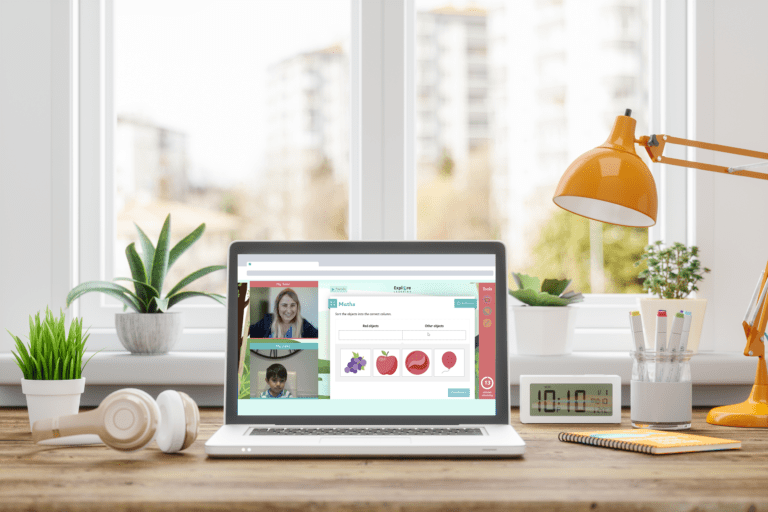 What will my child learn?
Our maths support provides the nuts and bolts of our members' learning pathway and builds the foundation for your child's education.
Once your child has the basics mastered, we focus on teaching applied skills, which takes their learning to the next level; putting this core knowledge to use in real-life scenarios.
Maths

core

skills 
Catering for every key stage and every level of maths in the curriculum, our award-winning tuition is taught by maths tutors who are experts in the school curriculum and getting the best out of every child.
Confidence with Times Tables
Learning to tell the time
Interpreting word problems
SATs practice
Foundations in addition and subtraction
Maths applied skills 
We introduce new concepts for our budding mathematicians for a stretch and challenge.  Looking for a maths tutor to support with all levels including all different level exams?  Find it here with us.
Exam technique
Critical thinking
Problem-solving
Mathematical reasoning
Active learning
How does online tuition work?
Explore at Home is here to help your child engage with their learning and continue to make progress.
It's as easy as 1,2,3 with weekly online tuition sessions, unlimited access to an individualised learning program and your pick of curriculum led activities and videos to use at home.  We've got everything your child needs to succeed.
We're committed to supporting the whole family through real-time feedback and regular parent's meetings with personalised updated on your child's progress.
What does online maths look like with Explore Learning?
Our award-winning online tuition is taught by UK based tutors who are experts in the school curriculum and getting the best out of every child.
They work closely with your child focusing on problem-solving to build a strong foundation of maths skills and deliver a program that is completely tailored to your child's learning goals.

Problem-solving   

Algebra and Geometry


Advanced fractions, decimals and percentage


Exam techniques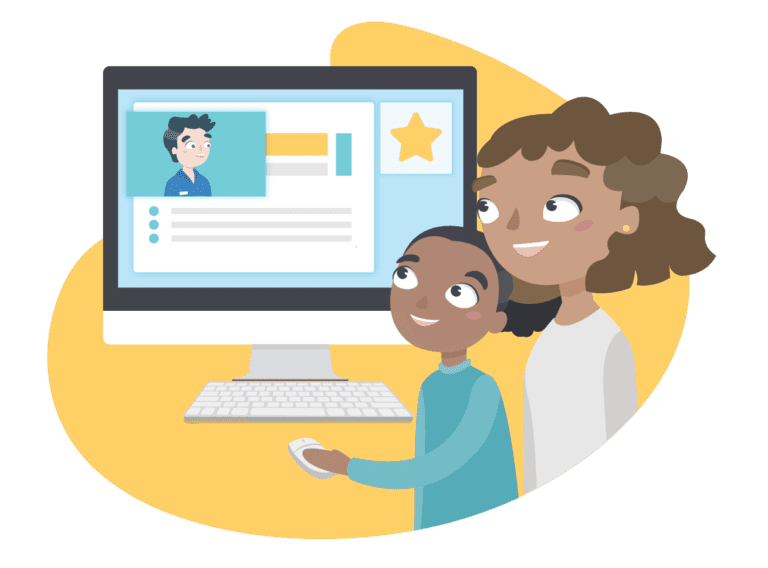 How to get started with Explore at Home
The first step is to book your free trial session.
Meet one of our experts in a free online tour of the platform and find out more about how we can work with you.
First and foremost, we want to get to know you and your family.  This way, we can personalise your session with information that's relevant and useful for you to know.
In your 60-minute session, you'll meet one of our tutors online and experience our tuition in action.
Find out how we track your child's progress
We'll show you how we map to your child's learning needs, and help them with their strengths and areas of development.
Watch as your child becomes fearless
We'll inspire a passionate learning attitude and set the tone of the learning journey your child will embark on throughout their membership.
Benefits of online maths tuition
Real-time feedback
You'll receive feedback at the end of every tutored session your child has, enabling you to keep up-to-date with their academic progress and achievements.
Wide range of learning resources
There will be a world full of curriculum led activities at your fingertips, plus unlimited access to your child's tailored learning program, meaning learning isn't confined to their sessions.
Support for the whole family
Your dedicated private tutor is here to offer extra support, no matter what the question may be.  They're always on hand to answer.
Safe and convenient learning environment
Offering an alternative to real-life face-to-face tuition, our online maths tuition gives the same exciting experience through using our interactive, unique learning tool.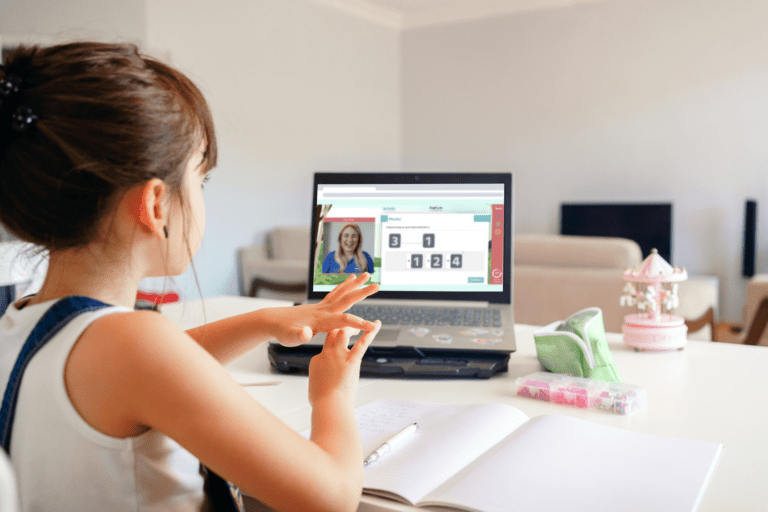 Why choose Explore at Home for online learning?
We're proud of what we do and we're proud to be Netmums recommended too.
"Any child can get the most out of it, whether they are struggling at school or doing really well, due to how the content is tailored so effectively to each individual child."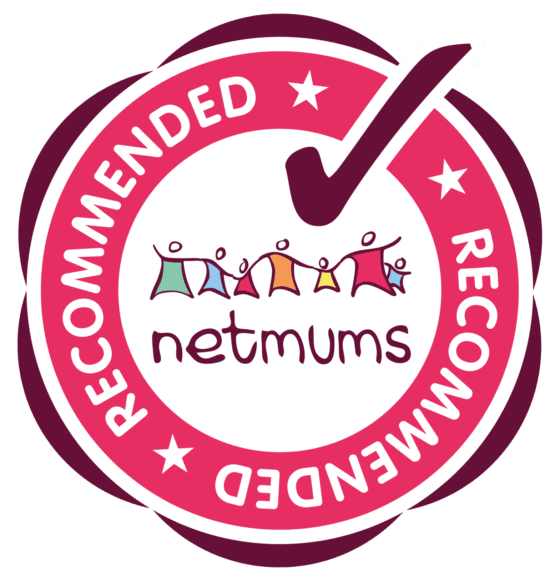 "We thought the tutor was amazing and was really engaged with our son, making sure that he was having fun as well as learning."
"The learning pages [are useful] as my girl could go on anytime and do some work suited to what she wanted to learn about."
"The face-to-face sessions and friendly tutors were valuable in making it a fun and educational experience that my daughter looked forward to each week."
"Tailored learning for my daughter [was a key feature].  Also being able to leave her and her tutor to work together for an hour session and know that my daughter was learning and enjoying it."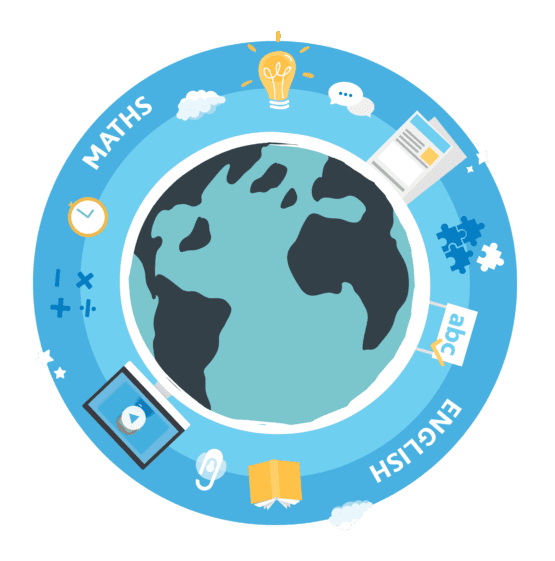 Try Explore for free
The process of getting to know your child starts from the very first time we meet you at your free trial session.
This is an opportunity for us to discuss your child's requirements in depth and for you to see what an Explore Learning session would look like for you…