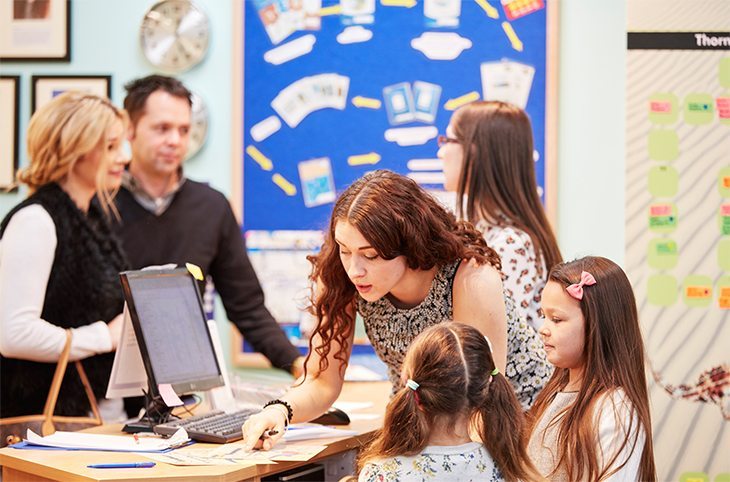 Welcome to Explore Learning Leicester, Highcross, one of our many learning and tuition centres designed to help your child fulfil their potential and be the best they can be.
Whether you're looking for help with maths, English or Eleven Plus tuition, you've come to the right place!
Ofsted registered
Highcross Shopping Centre,
Leicester
LE1 4AN
Find us in Highcross
Situated in the heart of the City as part of the Highcross Shopping Centre, we offer fully flexible tuition session times that are personalised to suit your child. With great transport links and a fantastic parking scheme with the Highcross Rooftop & John Lewis carparks, you have the opportunity to take advantage of the fantastic variety of shops, restaurants and entertainment right on our doorstep as we can offer you free parking for the length of your child's session!
Public transport available
Our tutors will get to know your child individually
---
Whether they are finding school tricky or top of the class, we will create a learning plan designed to help them to gain confidence, enthusiasm and new skills.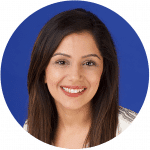 Meet Vaishali
Highcross Centre Director
Our Centre Director Vaishali Asher, Assistant Directors and our team of tutors will get to know your child as an individual from the very first time we meet you at your free trial session. This is an opportunity for us to discuss your child's requirements in depth, and for you to see the tuition centre in action.
Whatever your child's needs or ability, we will create a learning plan mapped to the National Curriculum that is designed to help them to gain confidence, enthusiasm, and new skills.
All of our tutors are enhanced DBS checked
We're regulated by Ofsted, ensuring the best quality tuition
 Our tuition centre is open 7 days a week
Courses are aligned with the National Curriculum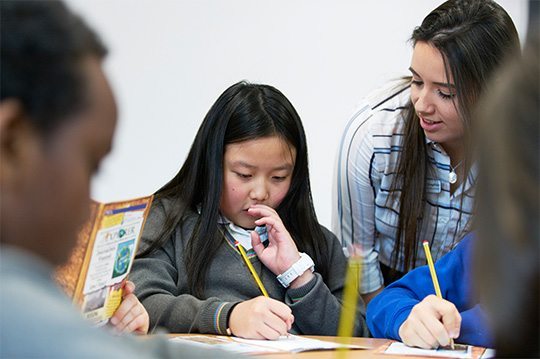 The process of getting to know your child starts from the very first time we meet you at your free trial session. This is an opportunity to discuss your child's needs and discover the success of Explore Learning.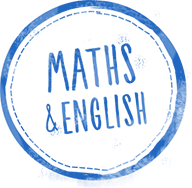 Maths & English in Highcross
At Explore Learning Highcross we understand that your child is an individual, which is why our maths and English programmes are tailored for every child. Crucially, with all of our courses aligned to the school curriculum, you can be safe in the knowledge that our tuition is the best possible complement to your child's education.
Tuition for every stage of your child's learning
Whatever stage your child is at, we're here to provide you with maths and English tuition that can really make a difference. Our tailored approach means we can support children of all abilities – whether gifted and talented, looking for a confidence boost or those with special educational needs.
Expert tutors
All our tutors are experts in the school curriculum and receive regular training on current teaching methods. Our team love their jobs and this passion creates a vibrant, positive working environment where children can thrive.
Journey to success
We celebrate every child, not based on others, year groups or levels, but based on them. That's why we've managed to support over 175,000 children to become confident learners who are ready to take their next step, whatever that may be.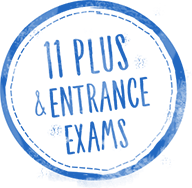 11 Plus and Entrance Exams
We have developed an 11 Plus and Entrance Exam offering that is tailored to suit the schools in your local area. We want every child to reach their potential and do their very best in school, and our tuition is the best possible support on your child's journey into grammar school.
Our specialist course can help your child prepare for entrance to the following local schools:
Leicester Grammar School
Loughborough Grammar School
Leicester Montessori Preparatory and Grammar School
Ratcliffe College
Unique approach
Our course is open to all. We don't pre-test – we welcome any child with the ambition and drive to go to grammar school or independent school. Students on the 11 Plus course attend twice a week and also have access to a fantastic online resource, so they can practise unlimited non-verbal and verbal reasoning exam style questions any time they want.
Tailored flexible session
The key to success at 11 Plus is a strong foundation in core maths and English skills. We use technology than enables us to offer material that is exactly right for your child, and our tutors are on-hand to give individual attention so we can stretch and challenge your child to reach their potential.
Beyond the exam
We don't believe in simply 'teaching to a test' – after all, the test the very beginning of your child's journey into their secondary career. To support your child in the run up to, during and once they have made the transition to secondary education, we can continue to support them with the new challenges they face.
How do our current members feel?
---
My daughter is 6 and loves going to Explore Learning. She is bright and needs to be challenged – her tuition is tailored to her ability and reviewed on a regular basis. The staff are really great and I have complete confidence in them.
Parent
The best place to take your children to, the tutors are awesome and the kids love that place!
Parent
I used to be shy and never put my hand up but everyone here is so nice and helpful, I am smarter than I have ever been. Everybody is so kind and they are always happy. I love Explore Learning.
Olivia, member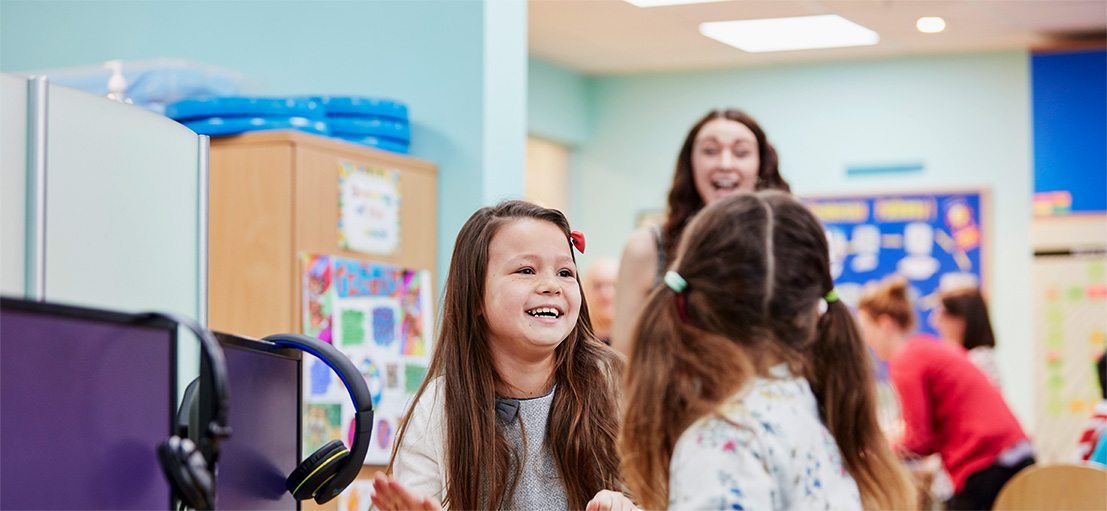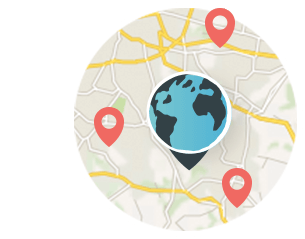 We work with a number of local Leicester schools
We aim to complement and support school education, which is why we work closely with local schools and teachers, ensuring our tuition is in line with your child's curriculum and providing the best results.
Mellor Community Primary School, Leicester Islamic Academy and Shaftesbury Junior School are just some of the local schools we work with.
Our Opening Hours
---
Our Highcross tuition centre is open 7 days a week. Members do not need to book sessions in advance, and can attend on any day, and at any time during our opening hours. Maths and English tuition sessions are approximately 1 hour and 15 minutes long.
Book a free trial
FREE trial sessions are held every day of the week at our Leicester Highcross centre, just get in touch and we'll book you in for a visit.
Already an Explore member?
When your friends join Explore, you'll both get £50 off! Start sharing the love today and start saving.
We believe delivering the best standard of education
shouldn't cost the earth.
That's why we offer our award-winning service at a price that's accessible for everyone.
Our membership is simple and great value, and works as a monthly subscription. Our standard membership is £124 per month, with a £50 registration fee. Childcare vouchers and the childcare element of Working Tax Credits could enable you to save on your monthly membership and we also offer a limited number of scholarship places which gives a 50% discount to parents receiving Income Support or Job Seekers Allowance. What's more, with our 'Refer A Friend' scheme members can reduce your monthly membership, simply by successfully introducing other members to Explore Learning.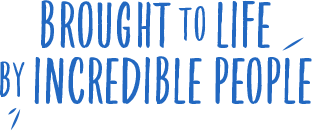 Careers in Highcross
Beginning your career with Explore is your first step on a wonderful pathway. There are unlimited ways that you will be able to gain new skills, master expertise and shape the future of the company with your insight and drive.
All our staff are passionate, ambitious and enthusiastic, take a look to see where your career could start…