Looking for a part-time job while at university?
September 25, 2018
If you're considering getting a part-time job while you are at university, you're not alone! According to a survey by Endsleigh, almost eight out of ten students work part-time while they study. The Explore Learning Campus Reps are experts at balancing their work at Explore Learning with their studies, and they've got some top tips to help you find that perfect part-time student job!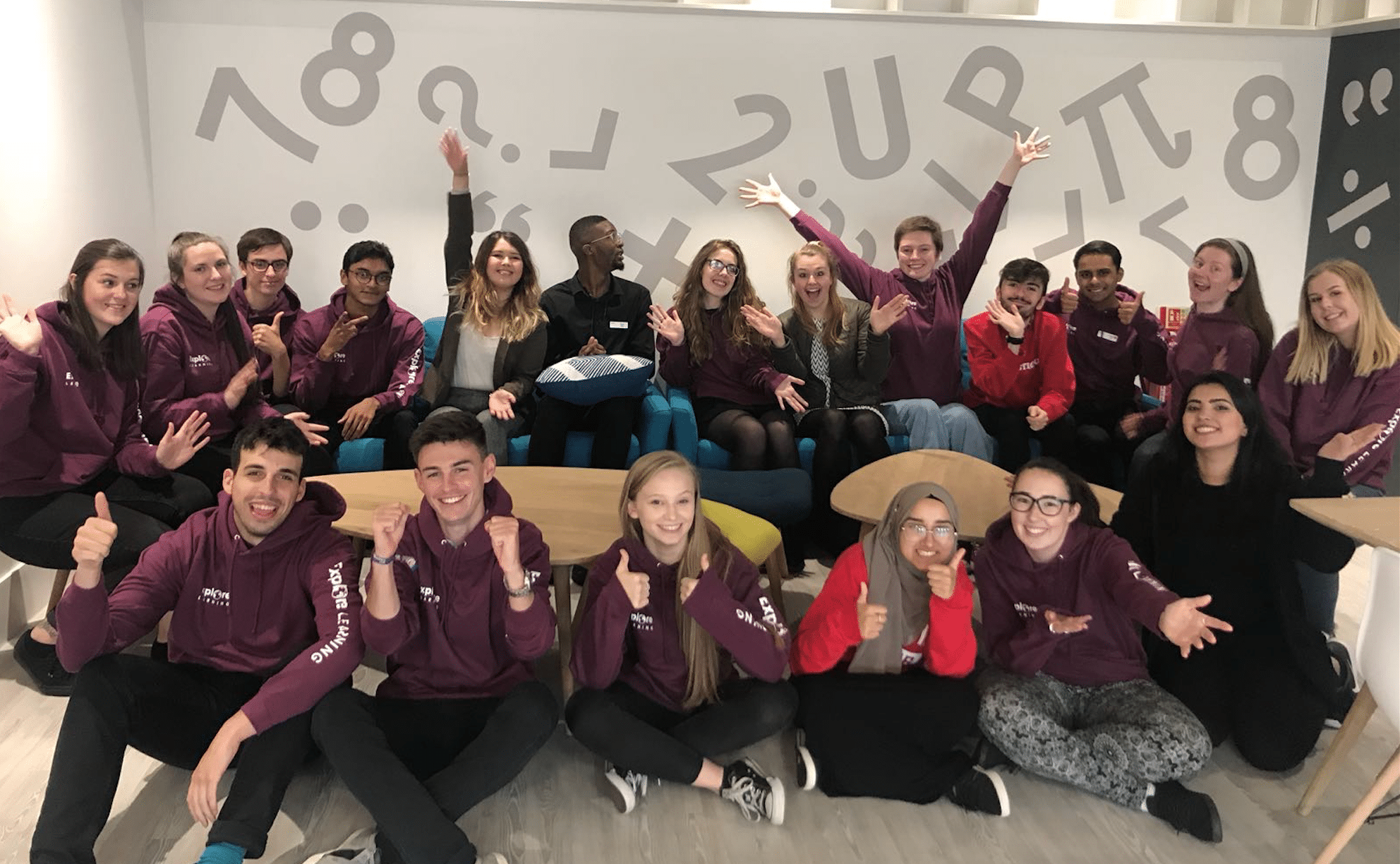 What are the benefits of having a part-time job while at university?
Having the money to pay your rent, or if you're lucky a bit of extra cash for dinner out with your flatmates are obvious benefits, but part-time jobs can provide so much more than financial income. The transferrable skills you develop can give your CV a huge boost, and in many cases, you will also gain experience and skills in a sector you hope to work in, following university.
Where can I start the job search?
The internet is an obvious place to start looking for that perfect role. Many employers will list part-time roles on websites such as Student Job, Facebook, Indeed, and e4s. Your Students' Union will also be a great resource; many list local jobs on a dedicated website, but also on a physical jobs board. The Students' Union (along with societies and departments) will often organise jobs fairs that give you the opportunity to meet local employers that are looking for part-time staff.
And don't forget to chat with your friends! They may already work somewhere great or know of places hiring.
What should I look for?
Overwhelmingly, our Campus Reps said to look for a role you will enjoy! If you look forward to going to work and have fun while you are there, this can give you a welcome break from your studies.
A role that is flexible and fits around your studies is so important. It's going to be hard to get yourself to that 9am lecture if you have been working late the night before! Tutoring at Explore Learning involves working an average of 8-12 hours each week in the evening or at weekends, so it fits perfectly with studies and allows time to enjoy the other social aspects of university too.
How can my university support me further?
Most universities have dedicated employability and careers service. They can help you get your CV in tip-top shape, and many also offer further help; including mock interviews, skills sessions and employer Q&A panels. This is a resource not available to all job hunters, so definitely make the most of it!
Look out for an Explore Learning Campus Representative at your university! They'll be able to tell you all about working at Explore and offer advice on balancing part-time work with studying.
Part-time Tutor Role – Learn more
Discover more interesting posts from our blog
---
How to read school reports: A parent survival guide
May 04, 2021
Wondering how to read your child's school report to know how to best give them extra support? Discover everything you need to know about school reports, how to use...
Read this post
Get set for secondary school
August 22, 2017
Jonny Simmons, Centre Director at Explore Learning, shares his advice for children taking the step up to secondary school and get them excited for this new challenge!...
Read this post