Children's reading lists for ages 7-11: best books to read
February 08, 2021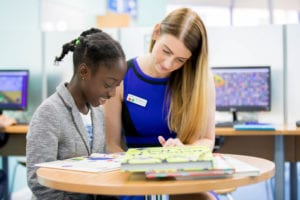 In need of a gripping tale to beat boredom and keep your young reader engaged for hours on end? 

From beloved childhood classics to fantastic fantasies and spooky stories, we've pulled together our favourite books to help inspire your child's love of reading. 

Our ultimate recommended primary school children's reading lists have something for everyone. From those bookworms to even the most reluctant readers. Discover our 50+ must-read children's books for each age between 7 and 11 here! 

P3 / Year 2 reading list

From Roald Dahl's animal adventures, Catherine Storr's enchanted escapades and everything in between, the books in this list are brilliant to capture the imaginations of younger readers aged 7. 

P4 / Year 3 reading list

You'll find some well-loved authors on this list of books for young children aged 7-8. Dig up the history books with Julia Jarman's 'The Time Travelling Cat' or discover Susie Gibb's 'Revolting Poetry to Make You Squirm' – not for those who are slightly squeamish! 

P5 / Year 4 reading list

Whether your child is a fan of a fairy tale, mystery story or prefers a good laugh, there'll be a book they learn to love in this list for children aged 8-9 in year 4. Let them escape real life and get lost in a new world when climbing through the wardrobe C.S. Lewis' fantasy chronicles or cosy up and binge Jacqueline Wilson's series of tales. 

P6 / Year 5 reading list

Adventure awaits with Dick King-Smith's fantastical fiction. Yet if that doesn't take your child's fancy, there are plenty more books to choose from in this hugely enjoyable selection of titles for children aged 9-10. Something for everyone – even mum and dad! 

P7 / Year 6 reading list

This selection of books for children aged 10-11 lists thought-provoking children's literature alongside historical and fantasy genres for your child to soak up. As well as some all-time classics like Charles Dickens' 'Oliver Twist' and E. Nesbit's 'The Railway Children'. Remember to share your favourite memory of these tales with your child! 

11 Plus and Entrance Exams reading list

For children looking to expand their vocabulary from discovering more archaic words, to those wanting to explore synonyms to help them during their 11 Plus exams and transition to secondary school. Here are a few books we recommend picking up:  

A Little Princess –

Frances Hodgson Burnett

Anne of Green Gables

– Lucy Maud Montgomery 

Black Beauty

– Anna Sewell

Carrie's War

– Nina Bawden

Gulliver's Travels

–  Jonathan Swift

Little Women

–  Louisa May Alcott

We support children aged 4-14 in developing a

love of reading

and inspire them to achieve their full potential. 

Discover how we can ignite their spark. 
Discover more interesting posts from our blog
---
Peter Andre joins Explore at Home
April 23, 2020
We're thrilled that singer and TV personality Peter Andre and his family have recently experienced our 'Explore at Home' offering.  As families adapt to their new...
Read this post
How important is maths to parents?
October 13, 2016
At Explore Learning, we often find that children see maths as all about getting to the answer as quickly as possible and if it's not immediately apparent, switching...
Read this post