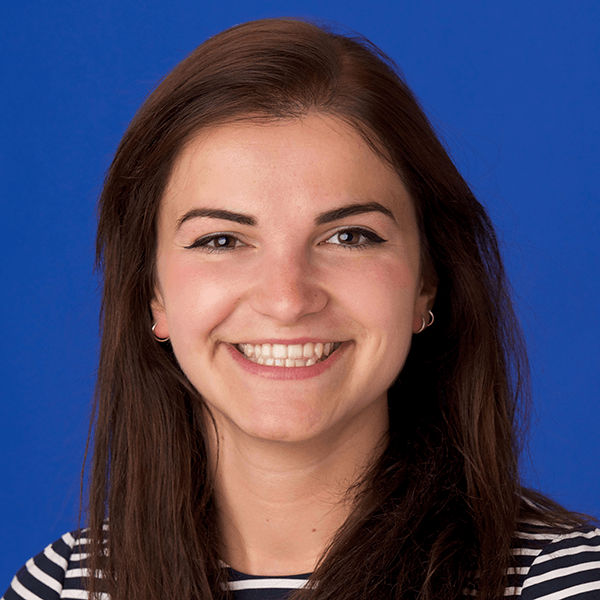 Meet Francesca DiTano
Head Office
After graduating from the University of Edinburgh in the summer of 2010, I began my eager search for full time employment in the graduate job world.  I knew I was keen to work with children, but I wanted to expand my search and really find out about the different avenues and options out there. In the October of this same year, I popped along to my University's careers fair and came across Explore Learning for the first time. I was instantly attracted to the bright stand and the combination of responsibilities on offer. I had a brilliant chat with Catherine (who currently heads up our Recruitment team), and after finding out more about the role from her, I left feeling that this company would offer me the opportunity to really utilise and enhance my current skills, whilst challenge me to new responsibilities I hadn't come across before. I was excited about the prospect of the progression routes on offer, and the focus they have on training and supporting their employees. I got home and started my application that evening!
Following my Assessment day on the 5th November 2010 (the date will be forever etched in my memory!) I was delighted to be offered a position and began working in my local centre in Edinburgh as part of the tutor team, with the view to taking over as an Assistant Director when a vacancy became available nearby. This experience benefitted me greatly; it gave me the chance to get to grips with the fantastic resources Explore has to offer to our members, whilst really honing my tutoring skills when working with the variety of children attending their sessions. I instantly felt like an important cog in the Edinburgh machine, and within a few months, I was able to take the exciting leap to become an Assistant Director in this centre.
Martin, my Centre Director, really took time to get to know me and find out what made me tick, and he asked me more about my strengths and areas I was keen to develop. My training was very hands on from day one, and whilst I was thrown in the deep end, there were always experienced and talented members of staff to support me with my new roles and responsibilities. I felt an instant ownership over the centre, and during the three fantastic years I worked there, I became very fond of the families who visited my centre. It was also during this time that I discovered my passion for recruitment and training others, especially when sourcing and inducting Edinburgh's top talent for our part time tutoring role.
In October 2013, I joined Catherine and Emily in Explores Graduate Recruitment team and relocated to Guildford to work in our Head Office where our team is based. I was so eager (and nervous!) to take up this new challenge and fulfil my passion for recruitment and training. Fast forward three years, my role as a Recruitment Manager for Explore is still extremely varied, and a hugely important part of my time involves meeting new prospective candidates (especially at University careers fairs where my own Explore journey began) and guiding and assessing them through our interview process. I also support our centres with their current recruitment processes, whilst motivating them when I can with their own centre performance! For me, speaking to people about a role that not only launched my own career but one where I have grown and developed as a person is a dream job!
Discover more interesting case studies
---