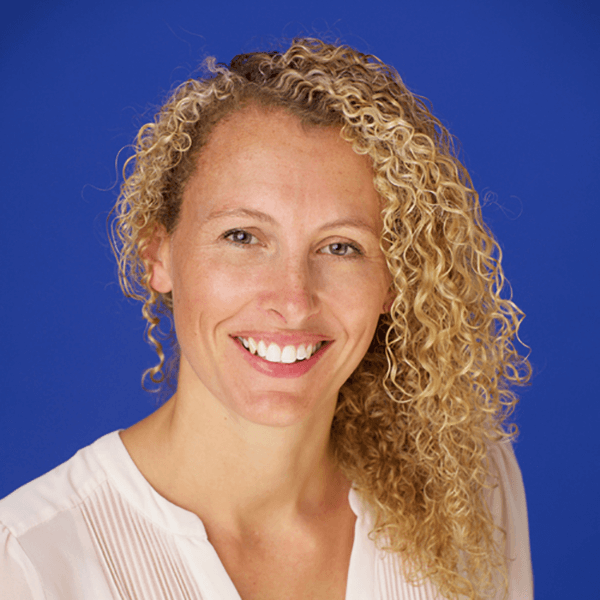 Meet Lisa Haycox
Head Office
My Explore journey began in the Peterborough centre as a Tutor way back in December 2002. I was part of the team that launched the brand new centre and within six months, having seen my potential, my Centre Director (CD) advised that I apply for an Assistant Director (AD) role. I was already passionate about supporting all of the children that attended and was desperate to learn more about how I could impact Explores exciting growth plans. I learnt so much in the Tutor role –I strongly believe that it provided the foundations for my future progression at Explore.
Being an Assistant Director in the Reading centre allowed me to develop a wealth of new skills from sales through to finance. When I was offered the Peterborough Centre Director position I jumped at the opportunity and was excited to lead a team growing the centre's membership. As CD I worked alongside superb Assistant Directors and a brilliant team of Tutors, it was an extremely exciting time implementing new initiatives and really building our reputation in the local community. I continued to develop my leadership and management skills and always looked for opportunities to learn from other great CDs across the company.
It was at this point in my career that I was offered the opportunity to move into the Head office team taking on two new roles as Regional Manager and Head of Training.  Bill and Rob (our CEO and MD) recognised my potential and put their trust in me, and that recognition of top talent and promotion of super star individuals within Explore continues to this day and is an area I am extremely passionate about!  I'm thrilled today that 73% of our current Head Office team have come from working in centres.
As a Regional Manager & Head of Training, I focused on the fact that people are at the core of our business – we develop great people who deliver great performance.  I helped to create our original development programme which to this day ensures that our brightest and most capable people are given the right opportunities to develop and progress. Explore Learning is a brilliant place to foster talent and bring it right through the business. Explore was growing at such a fast rate (and still is) that it became unsustainable to carry on doing both roles and so I dedicated my efforts solely to training for a time before I then took on another new position as Performance Director in January 2013.
While I was Performance Director I supported the Regional Managers across the company and worked alongside other Head Office departments to drive business performance. When Explores exciting expansion made this position a workload for two, I then handed over Performance Director responsibilities to Richard & Amandeep (who have also been promoted from our centres) and I progressed to become Head of Operations.
In my role as Operations Director I now support a range of teams from Sales to Customer Support to HR. I'm so lucky to work alongside such talented department teams who are constantly looking at ways to improve and provide a better service to our members and staff. In 2016 I officially became a Board Director, and I am now firmly involved in the strategic direction of the business alongside my peers. In my new role I'll keep looking forward to driving the business growth – primarily by developing our brilliant in people, delivering the very best service and ensuring that our members are reaching their educational goals. This focus has always been the heart of Explore for me and continues to be a huge part of our long term vision. I look forward to continuing to expand Explore into new parts of the UK, US and into new territories.
I have loved my 13 year journey with Explore so far. I've learnt so much and it amazes me that I continue to learn new things every single day. I'm incredibly lucky to be a part of something so special and to work alongside such a wonderful team of driven people. The work that we all do to make a difference to so many children is incredible and I still sneak into a zone and tutor whenever I get the opportunity to!
Discover more interesting case studies
---