English Tutors
Build confidence with expert English tuition
Academic support from our expert English tutors gives children confidence in their newly learnt skills and knowledge, which they can apply to every day life. 
Mapped to the school English curriculum, our tutors are experts in supporting children aged 4-14 with: 
Phonics – the perfect introduction for early readers
Comprehension skills
Literacy – spelling, grammar and punctuation
Vocabulary building
Reading and writing development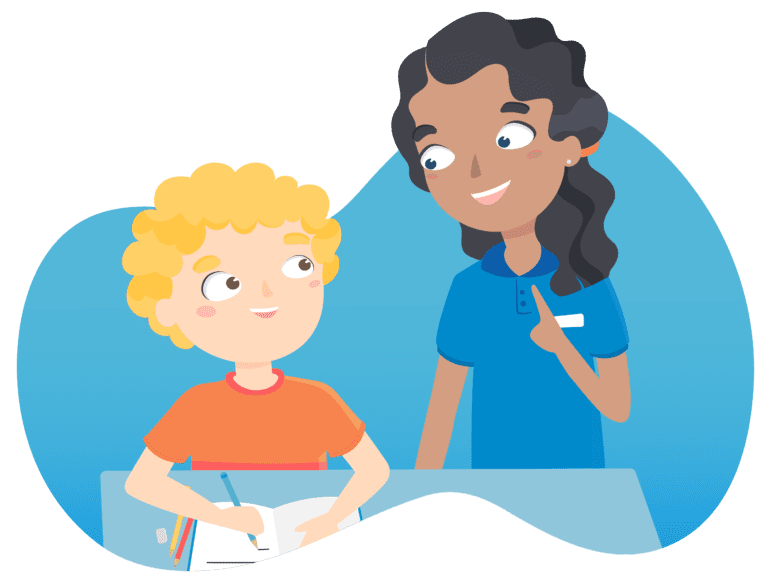 Our English Program
Offering English tuition that makes an impact, our members have the opportunity to learn without limits.
It can be tricky to find the right English tuition that both makes your child tick and that covers all of the aspects of English that they need to succeed.
There's no need to look any further, you've come to the right place!  We're confident that we can get your child to where they need to be and foster a love of learning along the way.
Catering for all ages and abilities, our diverse maths and English tuition is built on a foundation of tailoring.  We understand that not one-size fits all.  That's why we're dedicated to finding the perfect fit for your child. Not only with their match-made expert tutor, but also in developing an English programme that keeps them engaged at every stage.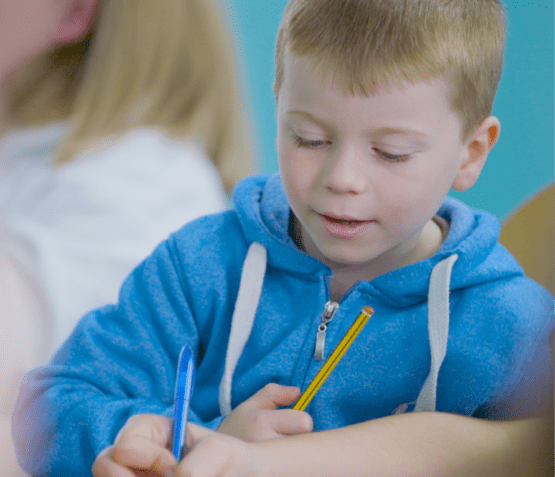 Primary English Tutors
Whether you're looking for them to reinforce foundations, encourage a love for discovering new books or keep them challenged, our Primary English tutors are on hand to ignite their imagination.

Phonics     

Reading fluency     

Handwriting and Spelling


Vocabulary, Punctuation and Grammar     

Comprehension
Our learning tool guarantees to keep your child on track academically and our innovative logic engine regularly assesses them to ensure they are meeting their individual goals.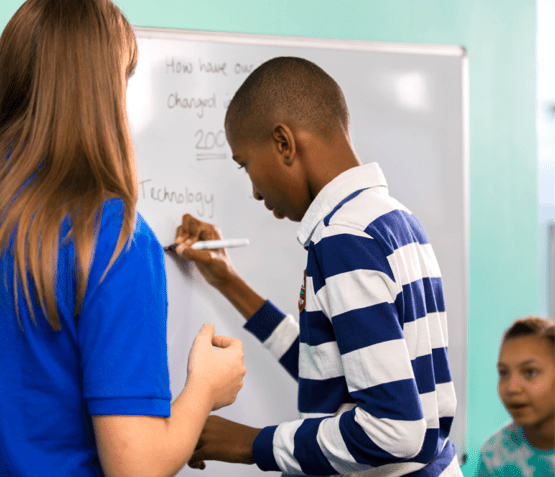 Secondary English Tutors
Supporting them with every step they take towards their goals in Secondary school, our English tutors are here to inspire and keep your child on track.  Building a bank of techniques, your child will develop a range of elite skills needed to prepare them for their GCSE English destination.

Motivation   

Role model tutors     

Research and essay skills


Language and linguistics   

Comprehension analysis
Making the most of the big leap, our Succeed in Secondary course enables children to formulate ideas and develop skills around projects including researching, debating and presenting.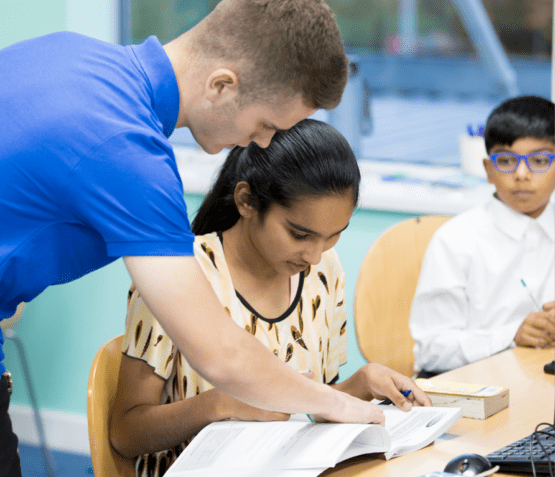 11 Plus English Tutors
For those taking grammar school examinations, entrance tests or seeking a challenge, our 11 Plus Course is designed to give children the exam techniques and etiquette that they need to succeed in Secondary school and beyond.

Interpreting texts     

Vocabulary     

Literacy Comprehension


Spelling, Punctuation and Grammar     

Exam Technique
Through regular classes, practice papers and unlimited access to all the resources you could possibly wish for, our 11 Plus English tuition equips them with the tools they need to thrive academically and prepares them for the future.
Our English program covers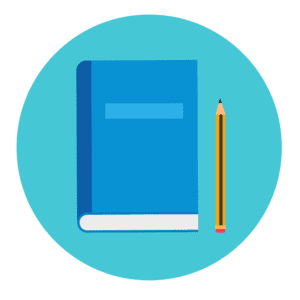 Reading and Writing
Our expert tutors are no strangers to recommending a good book!
They encourage a love of reading and writing through enthusiasm, rewards and recognition.  Your child will be able to develop their English reading and writing skills whilst having fun along the way!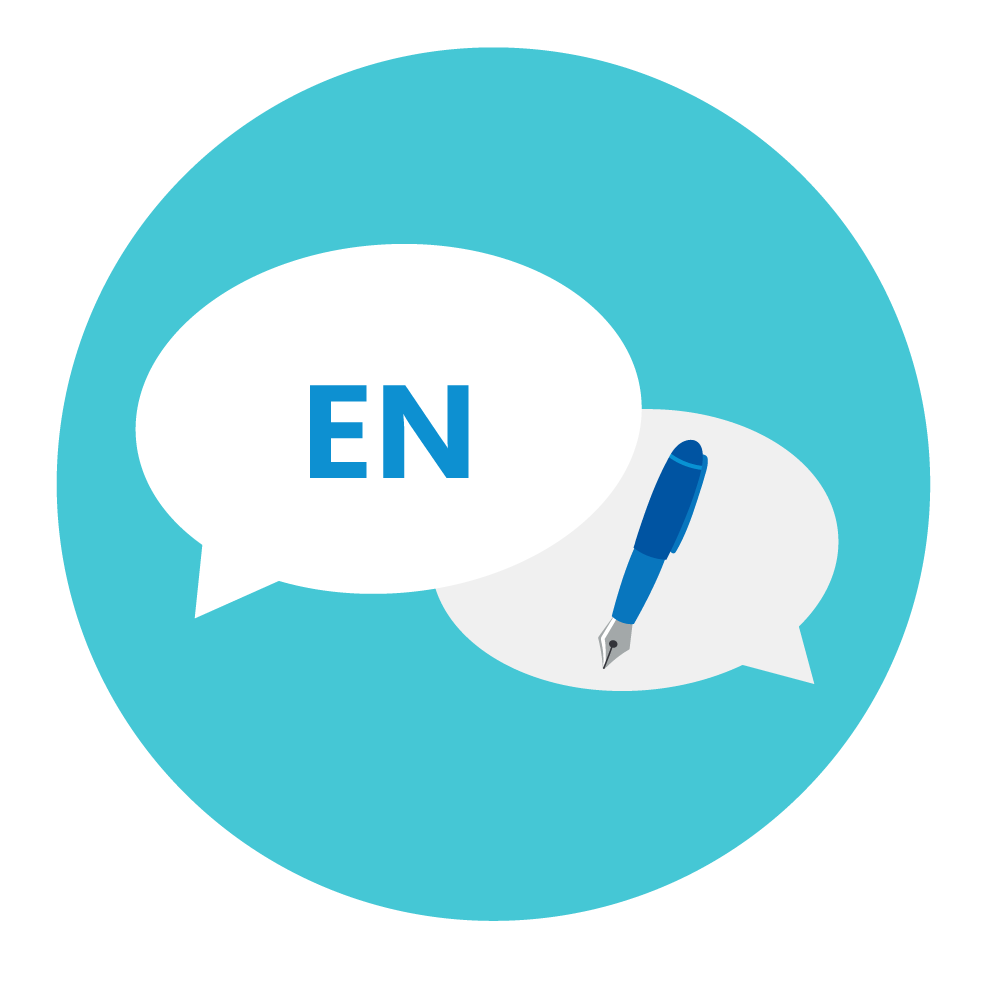 English Language and
English Literature
From covering classics such as 'Animal Farm' or 'Jekyll and Hyde', to building a greater knowledge of the English language.
Not to mention how to analyse texts and form excellent essays.  Our Secondary school members are supported by our tutors to be certain that every piece of work they submit is exemplary.
How to find the best English tutor for your child
We stand for so much more than just English tuition.
Our mission is to change children's lives by nurturing the skills and attitudes to become fearless learners – our members will thrive in their education and beyond.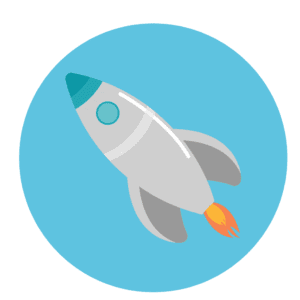 Boosting Reading
and Writing
For our younger members, encouraging blending, spelling confidence and reading fluency is key to our teaching.  No matter what your child's age, our bespoke reading and writing tuition is bound to develop your child's creative flair.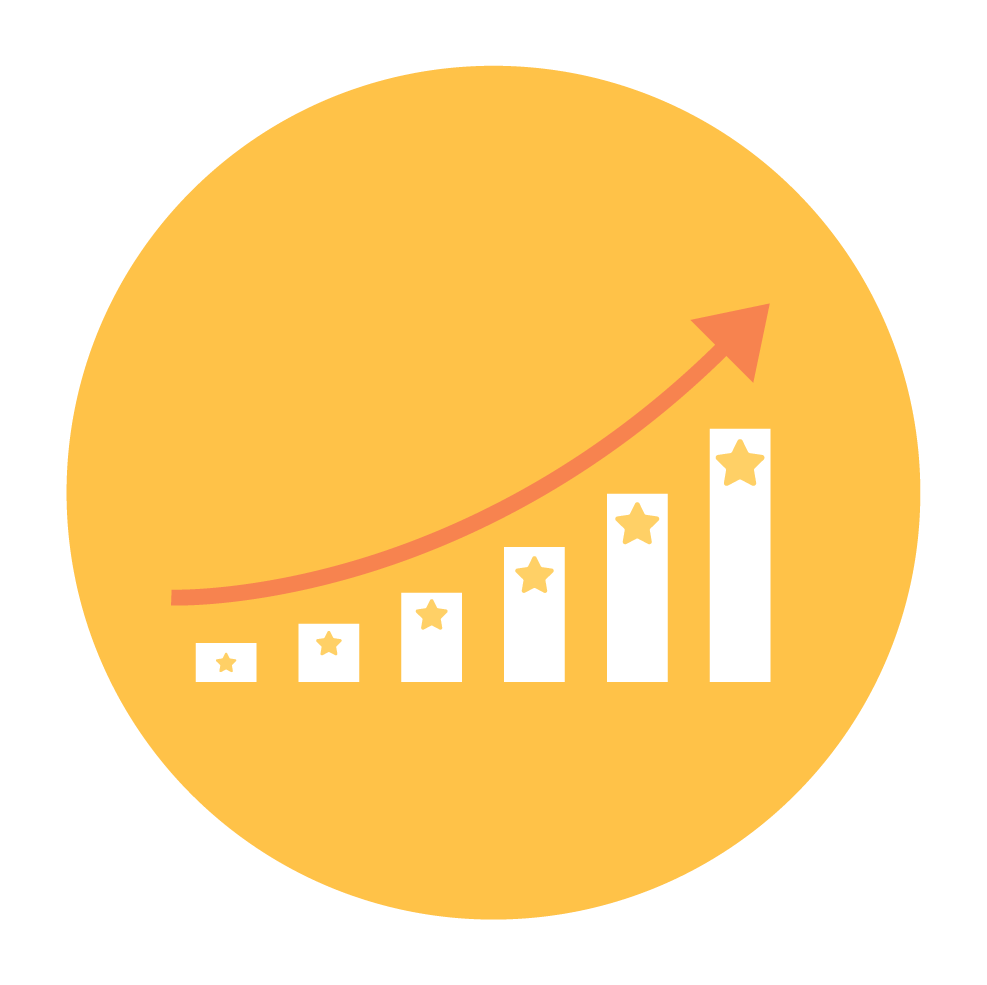 Building
Confidence
Confidence comes first and then success comes second.  Our mission is to turn every uneasy moment into a moment of certainty.  We don't just teach maths and English, we support your child in becoming fearless.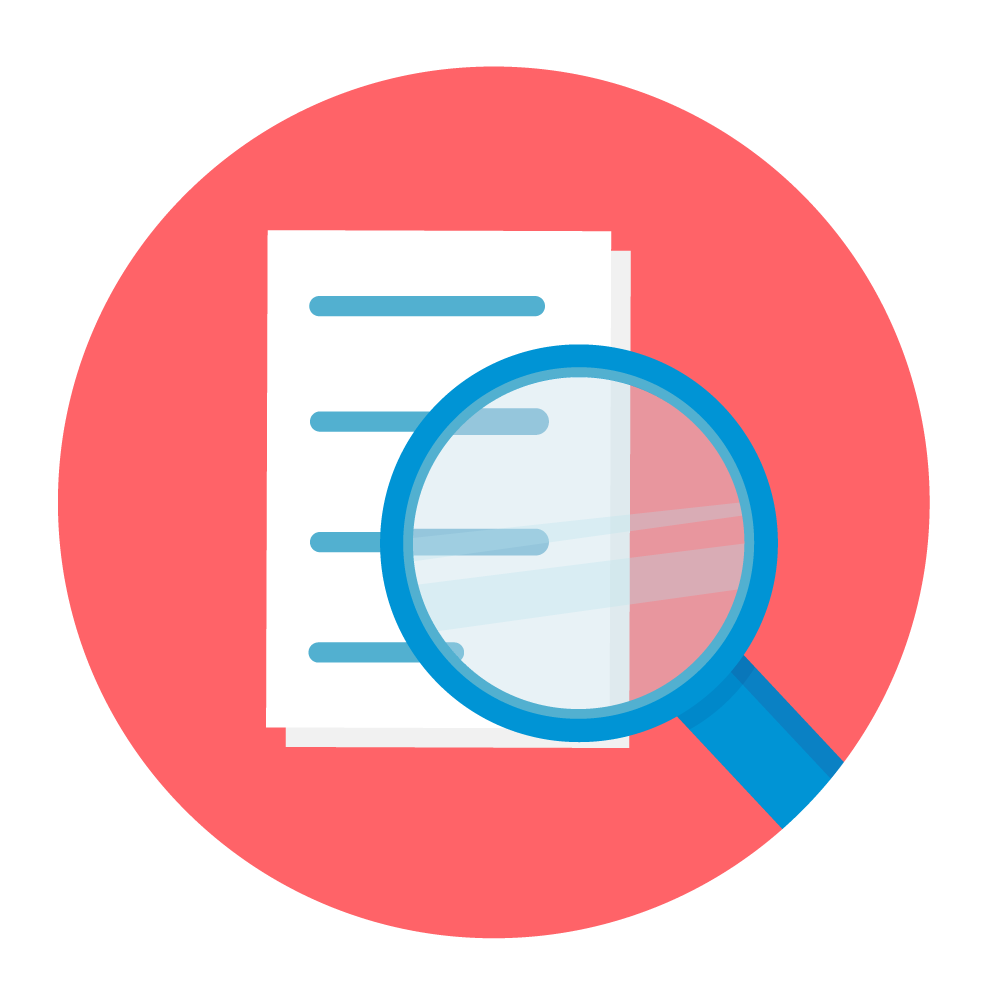 Understanding the English Curriculum
Our specialist tutors have a sound knowledge of the English Curriculum and are passionate about ensuring your child has the same level of understanding and excitement to take on every challenge that comes their way.
Benefits of English tutoring
Boosts academic progress
Improving self-esteem and confidence
Encourages responsibility of learning
Ongoing support with specific tricky areas
Ingraining independent self-directed learning habits
Challenges and stretches high achievers
Improves attitudes towards learning
Opportunity and freedom of asking questions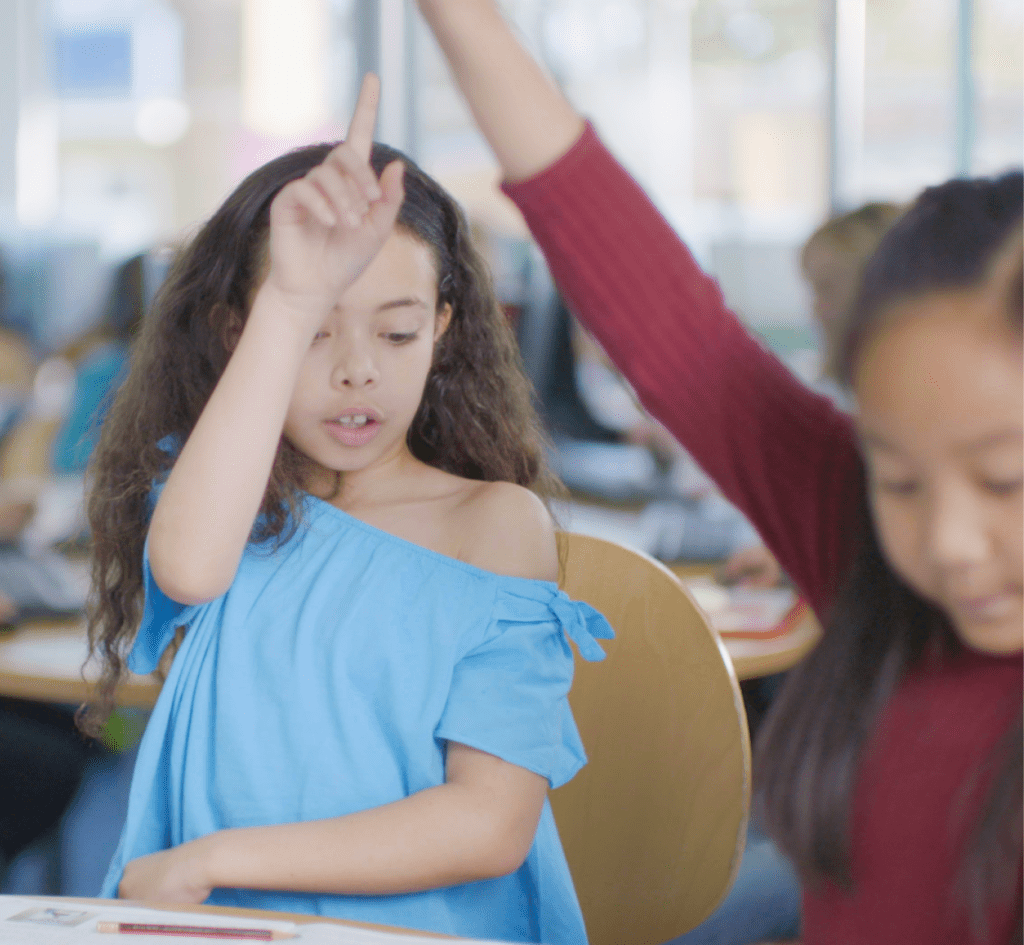 How our English tutoring works
We have a range of different memberships to suit you perfectly.  Let's explore how each membership can support you best: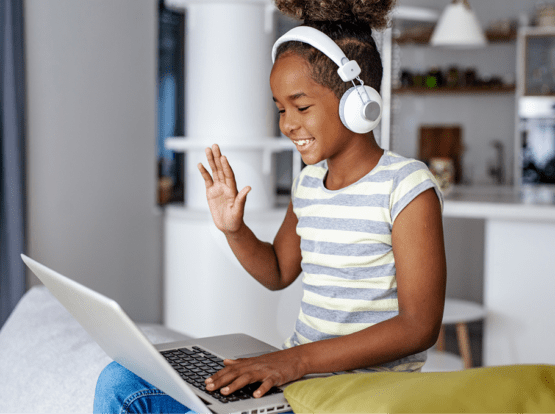 Online English Tutors

with Explore at Home
From £129 per month
Looking for a virtual English tutor?  Expert English tuition is the perfect answer for families with busy schedules.  Your online tutor will teach your child from the comfort of your own home, supporting them to strengthen their ability and work towards their individual goals.

In Centre English Tutors

with Explore in Centre
From £124 per month
For those children who benefit from socialising with other children and being in a classroom environment, our learning centres offer the perfect solution.  Based all over the UK, our learning centres give parents an hour to run errands or grab a coffee whilst their child is with us learning fearlessly!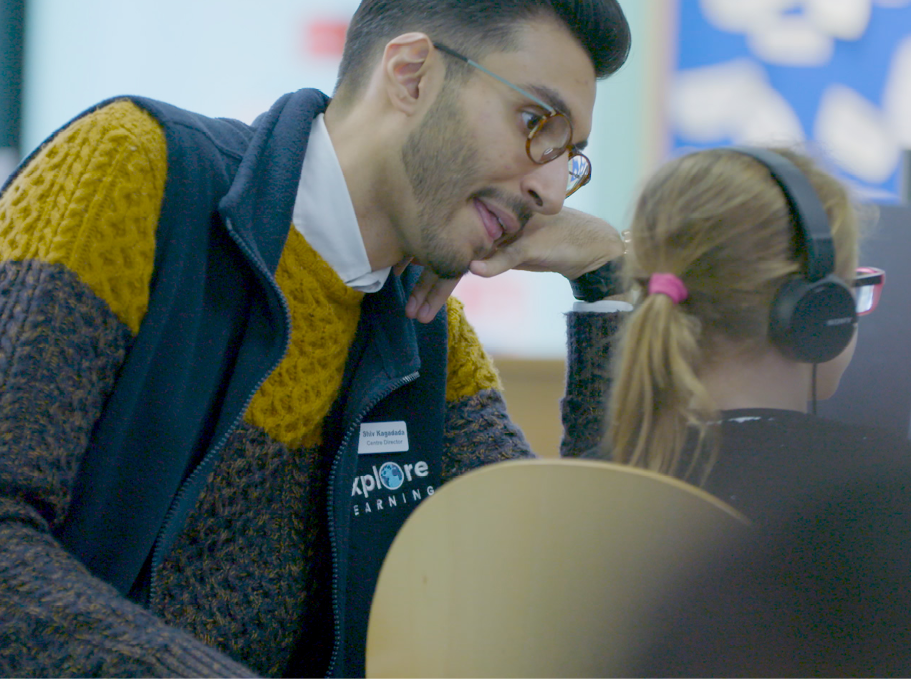 In Centre and Online English Tutors

with Explore in Centre
From £156 per month
Our 'Explore it All' membership is a combination of both in centre and at home tuition to support your child with their English.  The ideal mix for those who want a bit of both or who have busy schedules, which mean you can't commit to visiting one of our learning centres twice a week.
Meet some of our experienced English tutors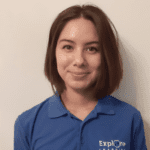 Meet Dani
"I really enjoy being able to follow the weekly progress of each of my members.  I especially love teaching English as I can help build their skills and techniques but also get creative and have fun!
It's lovely to see so many members grow in confidence, even in an online setting.  I also the Creative Writing course, where members can share their ideas with each other and it's always exciting to see how inventive they can get!"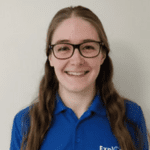 Meet Caroline
"Being able to share a love of reading with children is amazing.  The way in which children read can be so full of expression and humour; some children simply light up when they read.
But it's not just those reading moments I love.  I also love the 'ah-ha' moments when a struggling reader begins to recognise spelling patterns or tricky words, gaining more confidence in an area that is hard to master."
How to help your child with English
They say practice makes perfect, and while many parents think that you have to set allocated time aside to help your child with English, at home outside the classroom, there are plenty of day-to-day activities that you can pop into your usual routine to support them!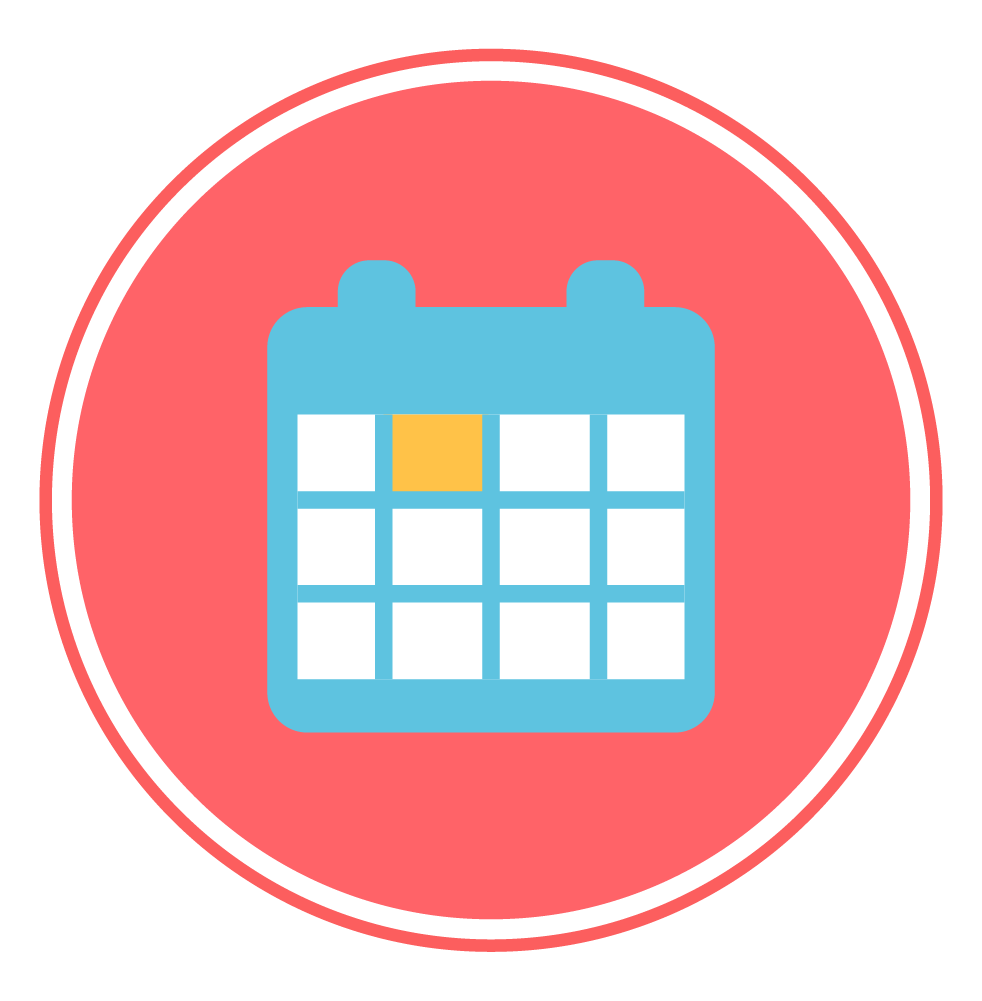 Word of the day
Over breakfast or on the school run, introduce a new word to your child to broaden their vocabulary.  Your challenge is to both use this word in a sentence throughout the day!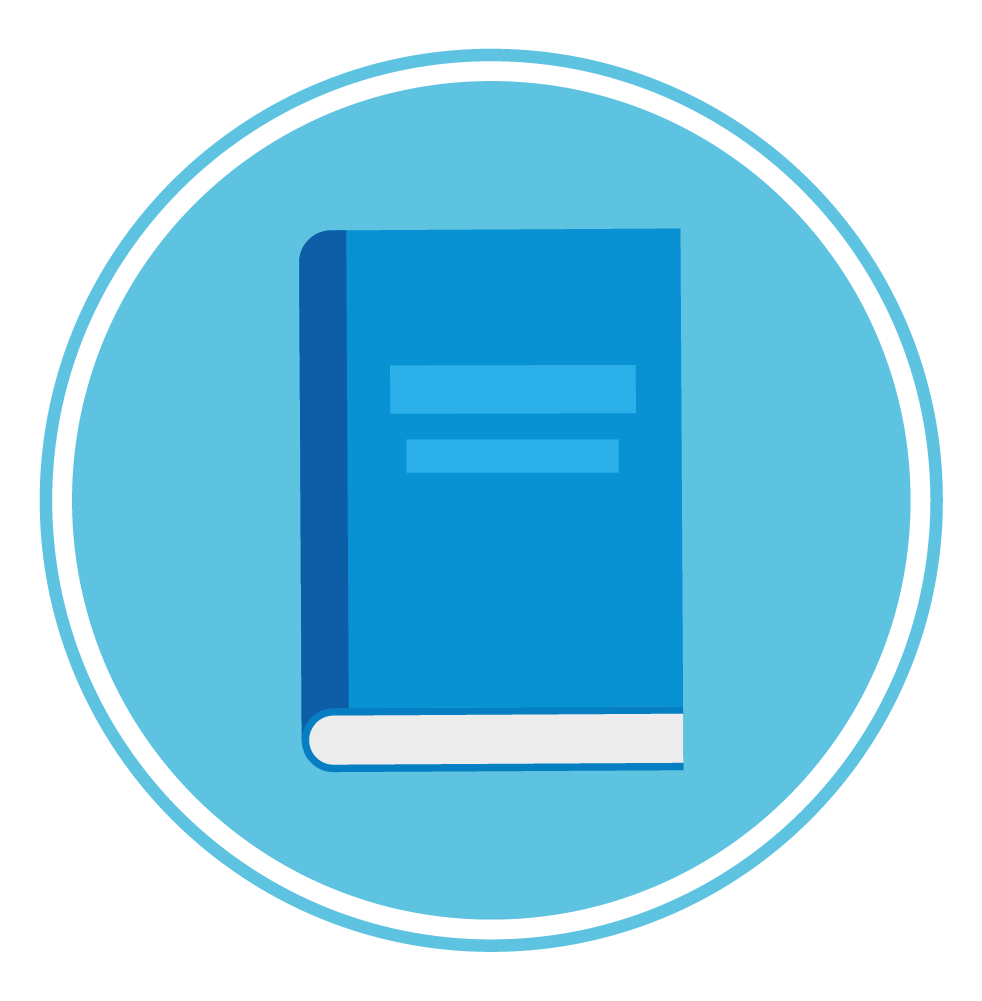 Storytime
Whether it's getting your child to read aloud a story they've written, or settling down with their favourite book, encourage your child to read a chapter a night to you, while you're making dinner.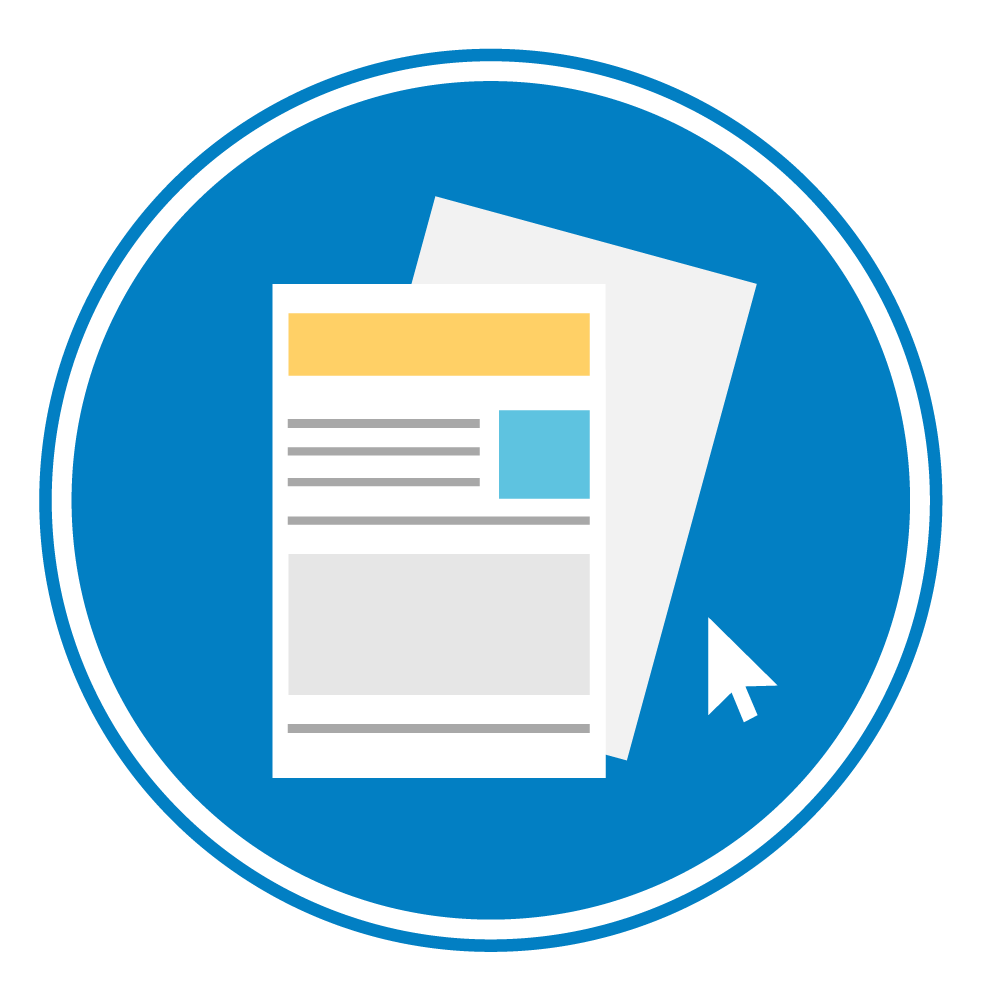 Use our English resources
Our members have a wealth of English resources at their fingertips, which cover comprehension, reading and writing.  No need to search for the right activities for your child, just log in to get started!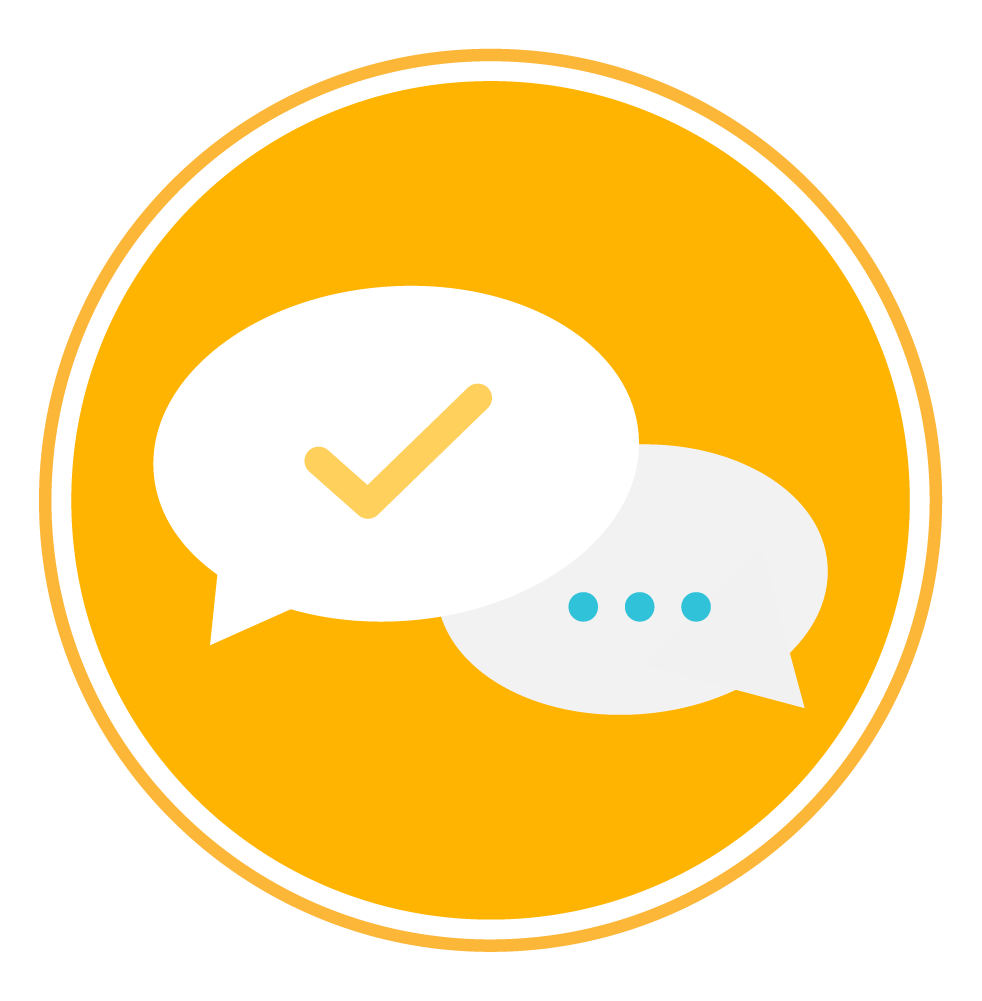 Real-time feedback
Explore Learning members will receive feedback during every session to help strengthen their English skills.  We advise you use this feedback to frame what English you focus on during the week.
English tutoring resources
Looking for free resources to support your child with their English?
Find an English tutor near you
Our online English tutors and learning centres cover the whole of the UK.
Looking to join your local learning centre?
We are currently following Government COVID-19 guidelines.  Find out about the latest updates on our centres.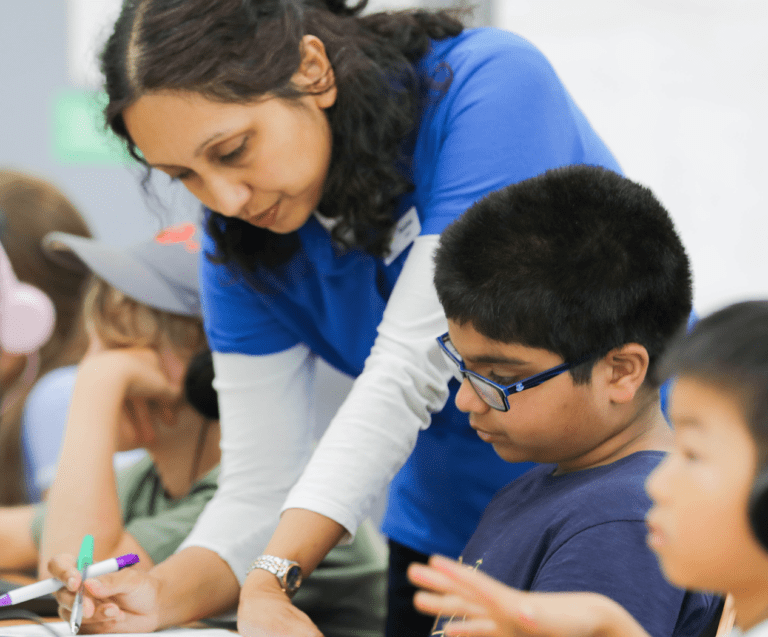 Frequently Asked Questions about our English tuition
How much does a tutor cost?
We're proud to offer a range of memberships to perfectly suit your family that don't break the bank.  Depending on which type of membership fits your lifestyle best, our tuition varies in pricing.  Our free trial sessions are an amazing opportunity to explore the different memberships and pricing.  Alternatively, you can find out more here.
---
Is an English tutor worth it?
Mastering core maths and English skills will build confidence in a subject, and allow for a smoother journey of learning for your child.  Once we see that these core foundations are solid, we introduce applied skills – putting this knowledge to use in real-life, problem solving scenarios.  You can't have one without the other; together, this combination of skills will provide your child with the platform to be a life-long learner.
---
How do I choose a tutor?
We've got this part covered for you.  We know our tutors, their strengths and experiences like the back of our hands!  Therefore, our teams will know the perfect tutor to match your child and their needs.  We'd like to say we know our tutors better than anyone, but soon your child will know them just as well as us!
---
How many hours of tutoring are recommended?
Regular practise leads to success.  Our memberships are designed to give the perfect balance and offer children the best compliment of tuition time to support them with their school curriculum.  Whether you go for online or learning centre tuition, we'll discuss what each membership entails and how many hours each involves.
---
What age should you start English tutoring?
Every child is different and so every child will need a different level of tuition.  We offer tuition for children from age 4 for those younger learners that need support with their reading, all the way up to offering Secondary school support.  In essence, it's never too early to start if that's what your child needs – we will be happy to recommend and advise you also!
For more advice, please visit out FAQ's
Book your free trial today
Interested to meet our experienced team, see our tuition in action and discuss your child's individual learning goals?  Then book your free trial today.