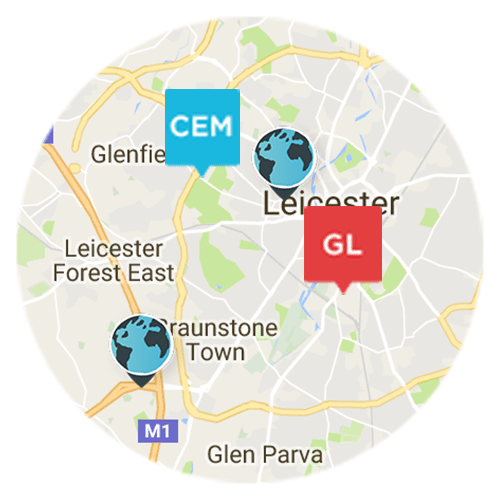 Browse schools and 11 Plus exams
Over the last 15 years Explore Learning has developed an 11 Plus and Entrance Exam offering that is tailored to suit the schools in the local area. Whether your child is sitting a CEM, GL Assessment or local school entrance paper, you can browse through the schools in your area and find out more details about the exam requirements.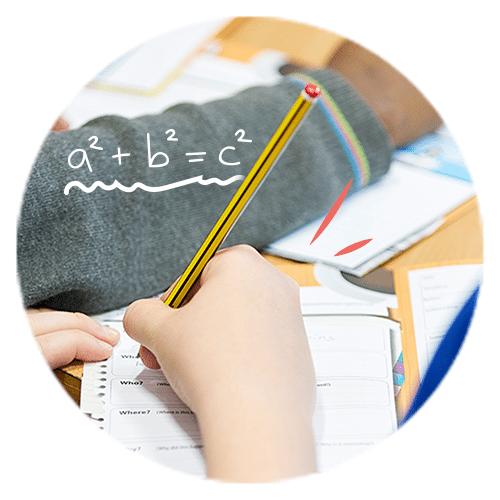 Try 11 Plus mock exam questions
We want every child to reach their potential and do their very best in school. For the 11 Plus or other entrance exams, this means they will need to have a high level of maths and English skills and be able to answer questions quickly and accurately. Your child can practise their exam technique with a range of mock 11 Plus questions – try to answer them in the time given!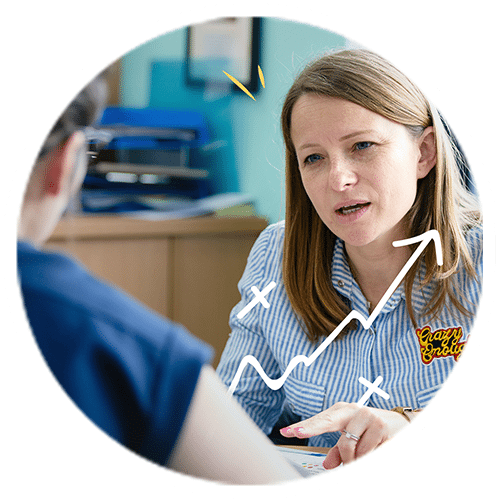 Discuss exam preparation with us
Our 11 Plus course is open to all. We don't pre-test; we welcome all children with the ambition and drive to go to grammar or independent school. If your child is considering taking the 11 Plus or entrance exams, we can support your family throughout the journey. Our team of experts are on hand to answer any questions you may have and talk about ways we can help your child with exam preparation.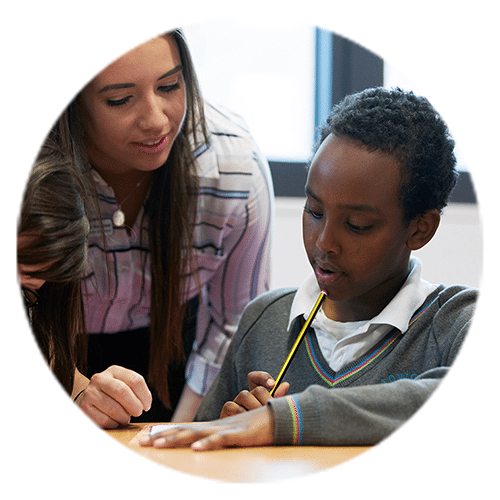 View our tuition centres
Our vibrant and energetic centres are a great place for your child to prepare for their 11 Plus exams, with expert support from our tutors. At Explore Learning we ensure that everyone, whether child or parent, feel part of our family. That's why we're confident that from the moment you step into the centre, you'll know that we can make a difference.
11 Plus tuition
---
From experience, we know that the best preparation for the 11 Plus exams cannot be achieved in a short period of time. That's why our approach is designed to support children in the lead up to, during and beyond the exams.
Whilst children are able to join our course at any point, we thoroughly recommend joining from the start; the key to success in the exams is high levels of confidence and ability if core maths and English skills.

Our pre-year 4 course builds a strong foundation of skills which are key to success in the exams.
---
  Individualised tuition
  Stretch and challenge
  Core maths and English ability
  Encouraging fearless learning

Our Year 4 course is the perfect introduction to the content your child will face in the exams.
---
  Introduction to exam content
  Gradual preparation
  Tackling new concepts
  Building confidence

Our Year 5 course develops children's advanced knowledge, covering all question types covered in the exams.
---
  Exam technique
  Speed and accuracy
  Advanced maths and English
  Working under pressure

It's a marathon not a sprint! We want our members to not only pass the exams but excel in their exciting next chapter.
---
  Positive learning attitude
  Not afraid to make mistakes
  Determination to hunt for answers
  Excitement to try new things
Learn what you need to know