A very Explore birthday!
May 26, 2017
Ever since Joshua joined our Mere Green centre, his little sister Jessica had been begging mummy and daddy to come along too. They had a special surprise for Jessica's birthday…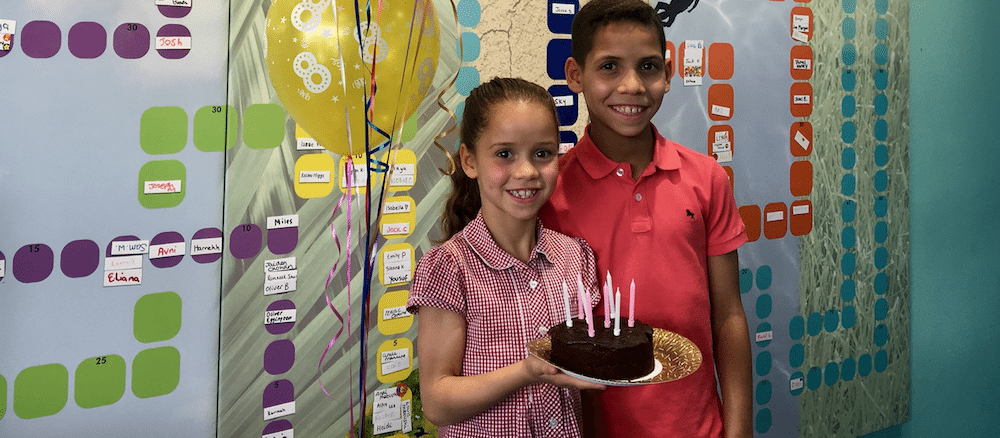 Joshua joined our Mere Green centre in January 2017, and his little sister Jessica was always been really keen to join too! Mum and dad had a plan up their sleeves, and decided to surprise Jessica with an Explore Learning membership for her 8th birthday!
They were very organised and came in earlier in the week to arrange for some balloons to be ready in the centre. The team also went and got a birthday cake and a card to present to Jessica. On Thursday afternoon she thought she was just dropping off her brother as normal, but the team surprised her by singing 'Happy Birthday' and told her that this time, she was allowed to sign in too!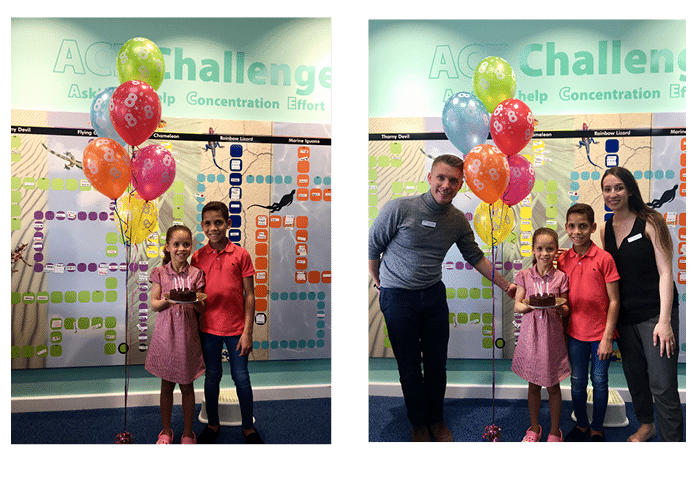 Mum and dad were so pleased that Jessica was delighted with her birthday present. It was such a lovely way to welcome Jessica to Explore and celebrate her 8th birthday at the same time!
Did you know we offer a half price joining fee PLUS a £10 reduction on our monthly membership for every child who follows in their sibling's footsteps and joins Explore Learning too? Book a free trial to find out more!
Discover more interesting posts from our blog
---
Competition winner experiences lifeguard dream!
June 26, 2018
Children were offered the chance to experience the job they'd love when they're older in a competition we ran with The Week Junior and KidZania London....
Read this post
Does 'tailored' really mean tailored?
May 19, 2019
We have 37,000 members who attend our tuition centres, so how can we possibly meet all their needs? This is an excellent question which we answer in this blog post…...
Read this post