A very royal writing theme!
July 06, 2016
We've been analysing all our National Young Writers' Awards entries (over 10,000 of them!) to find out whether there are are common themes across the stories – the results are shown in the infographic below…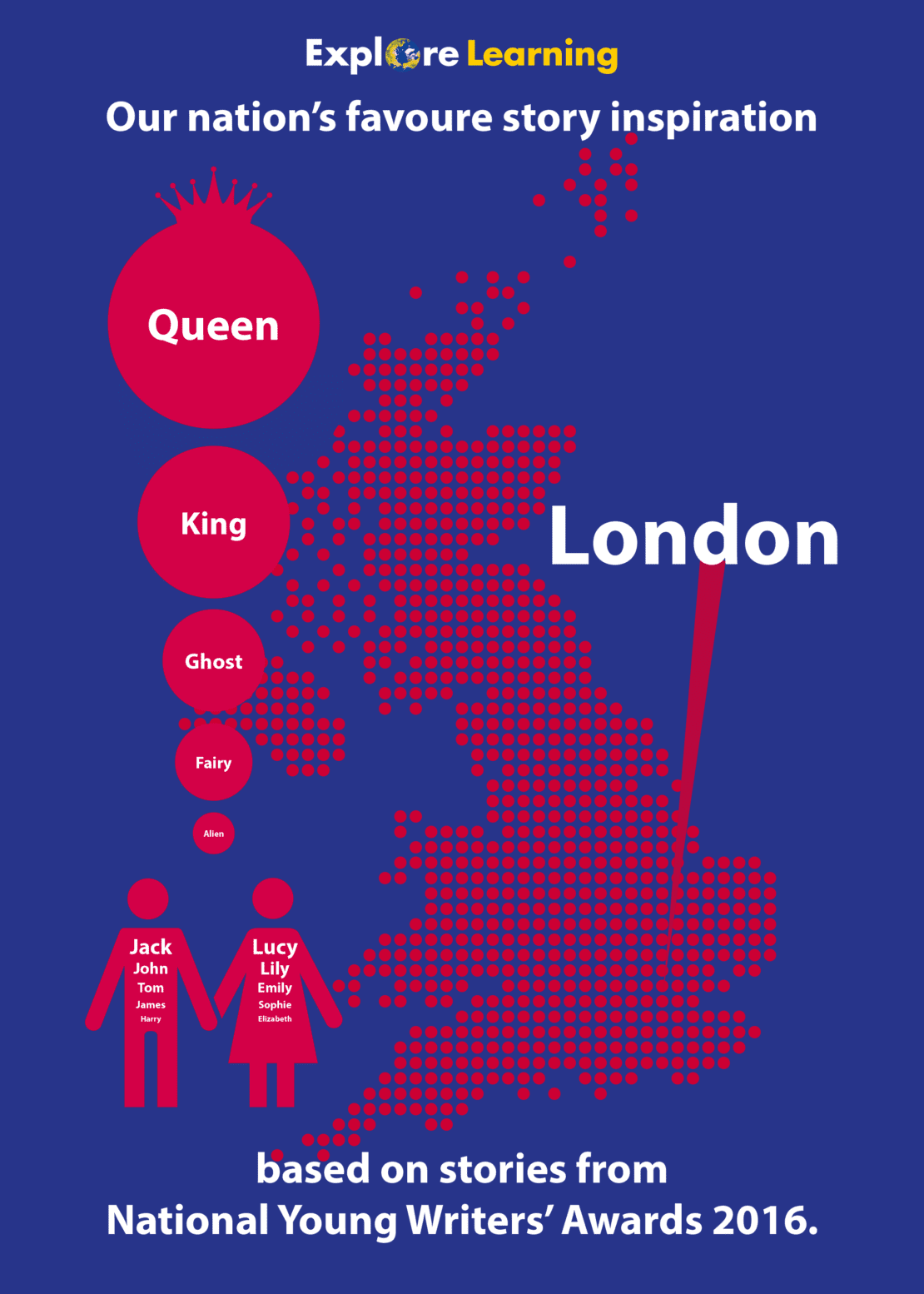 A royal theme has emerged from the nation's young writers! The top character featured in their stories was a Queen, closely followed by a King. With the Queen's 90th birthday celebrations taking place this year, it seems the royal family has been front of mind for many story writers.
London was also the most popular setting for many stories – and often included a castle, too. The regal theme continued with the names of the main characters, with both Harry and Elizabeth in the top five commonly chosen names. However other traditional names, Jack and Lucy, were the most popular.
It's been really interesting to discover the royal influence on our nation's imaginations this year – we wonder what next year's competition will hold? We have some great tips for creative writing in our blog for anyone that wants to get a head-start and practise their story-writing now!
Discover more interesting posts from our blog
---
Tutor Spotlight: Catherine Meade
January 15, 2019
Who are our tutors and how do they support children in our centres? Find out from Catherine Meade, a tutor at our Southborough centre… A little bit about me As...
Read this post
Survey reveals how parents really feel about the summer holidays
July 21, 2016
The school holidays are upon us – a time when children can enjoy the long break ahead of them. But what do parents think about the summer break? Our latest research...
Read this post