Back to school
August 25, 2017
Teachers up and down the country are welcoming new students into their classrooms for the start of term. What advice do they have for their new recruits? Read their thoughts in this blog post…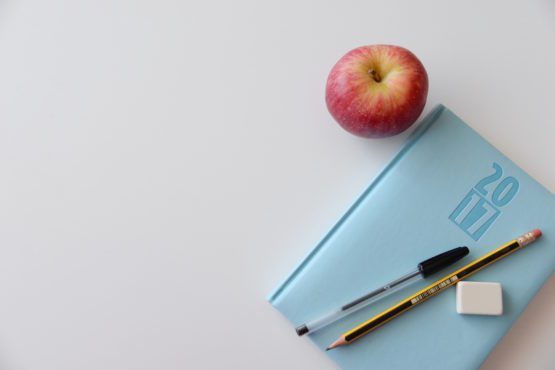 Get organised
Do you know what lessons you have tomorrow? Do you need to take your P.E. kit or homework? Pack everything you need the night before so that you're not in a rush in the morning.
Stock up on stationery
Pick out some new stationery to use when you go back in September. Victoria Cooke, an English teacher at the Bicester School suggests: "Get some highlighters instead of felt-tips for your pencil case. You can pick out relevant and interesting information by highlighting key words."
Get to know your teacher
Your teacher will be spending time getting to know you, so do the same. Find out what their favourite film is, what their greatest achievements are or if they have any pets. If you have a good relationship with your teacher then you are more likely to ask them for help when you need it. Don't be afraid to ask questions – if you don't understand something, just as!
Laura Gater, an English teacher at Desborough College says: "I would say to students who are starting new courses and meeting new teachers to ask questions, as they are less and less likely to if they don't check their understanding of ideas early on."
Get technology to lend a hand
Writing things down on paper can often help to commit them to memory, but if you enjoy technology try to use it alongside traditional methods to help you learn.
Get ahead of the game and download some apps that will help. Pirate Phonics is great for those just starting school and 10Monkeys Times Tables will help commit tables to memory. Victoria Cooke recommends Gojimo, Quizlet and Kahoot to help with learning and revision.
Explore Learning's team of experts are here to give friendly advice and we run regular information evenings to help you help your child. We support every child to become a fearless learner who can excel in both maths and English. Come and see us today!
Discover more interesting posts from our blog
---
The benefits of helping at home
December 04, 2018
There are so many benefits of supporting your child's learning at home, and the good news is that this doesn't have to mean hours and hours of repetitive and...
Read this post
Amazing regional winners of our writing competition!
May 25, 2017
We had thousands of fantastic entries to our National Young Writers' Awards this year, and we were so impressed by the imagination of all the story-writers across the...
Read this post