Bournemouth celebrate their graduates!
October 07, 2016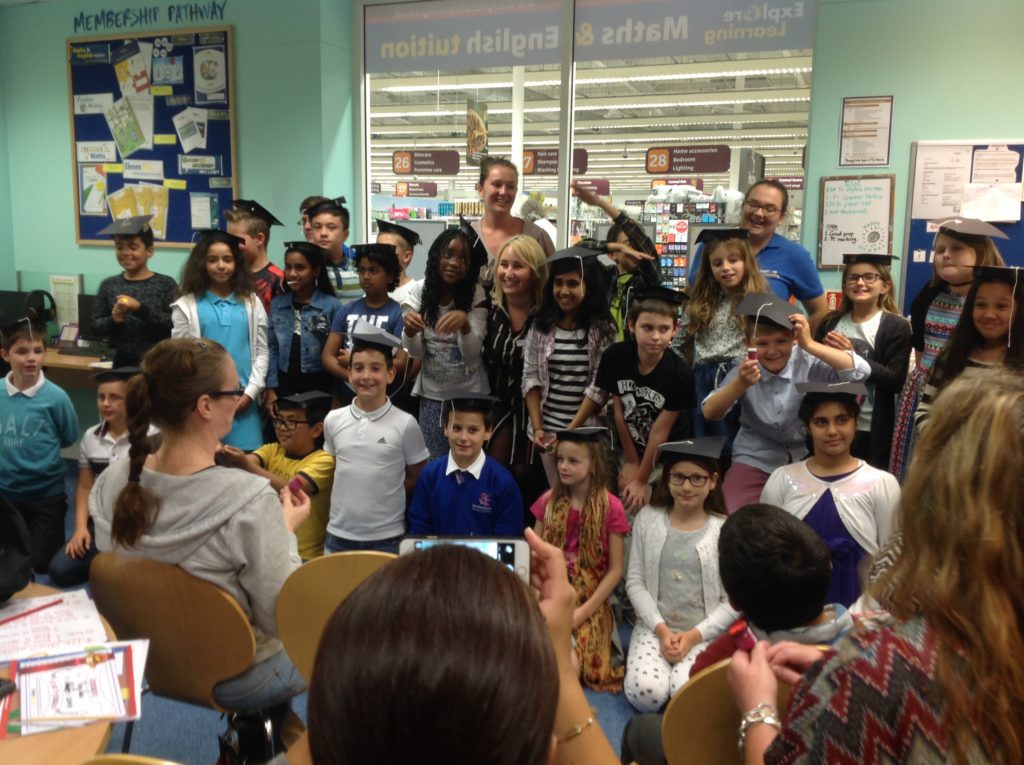 Our Bournemouth centre recently held a graduation celebration for their members who sat the entrance exam on Saturday 24th
 September.
They had party rings (it isn't a party without party rings after all), snacks, certificates and the children made their own mortar board hats! The children also wrote down their greatest 11 Plus achievement – here are some of the things they said: 
   "Learning the best way to work out a question"
"Working with the awesome tutors"
"Meeting some lovely new friends"  
It was an amazing, buzzing celebration and we were so proud of all our members for all their hard work!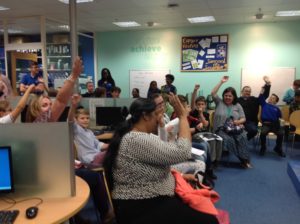 We asked the children whether they were glad that the exam was over – and as you can see, the parents put their hands up first! 
We were so happy to help and support the children with preparing for the entrance exams, as we know it can be a stressful time for all the family. Our 11 Plus and Entrance Exam course is open to all. We don't pre-test; we welcome all children with the ambition and drive to go to grammar or independent school. To find out whether this could be the perfect option for you and your child, check out more info about the course.
Discover more interesting posts from our blog
---
Make the most of the summer term
June 05, 2018
Many children are looking forward to the long hot summer ahead of them. However, before that kicks off there is a good six or seven weeks of learning to fill the school...
Read this post
Bromley member's thoughts on family will melt your heart
August 02, 2018
What does family mean to you? Alfie from our Bromley centre has been doing some work over the summer about his family and it's too wonderful not to share! To help...
Read this post