Children's favourite summer activity list
June 12, 2017
What do your children enjoy getting up to over the summer? If you think they spent a lot of time watching TV, you're not alone!
In our survey, parents revealed that watching the telly topped the list of their kids' favourite things to do over the school holidays.
We reveal the top three in this infographic.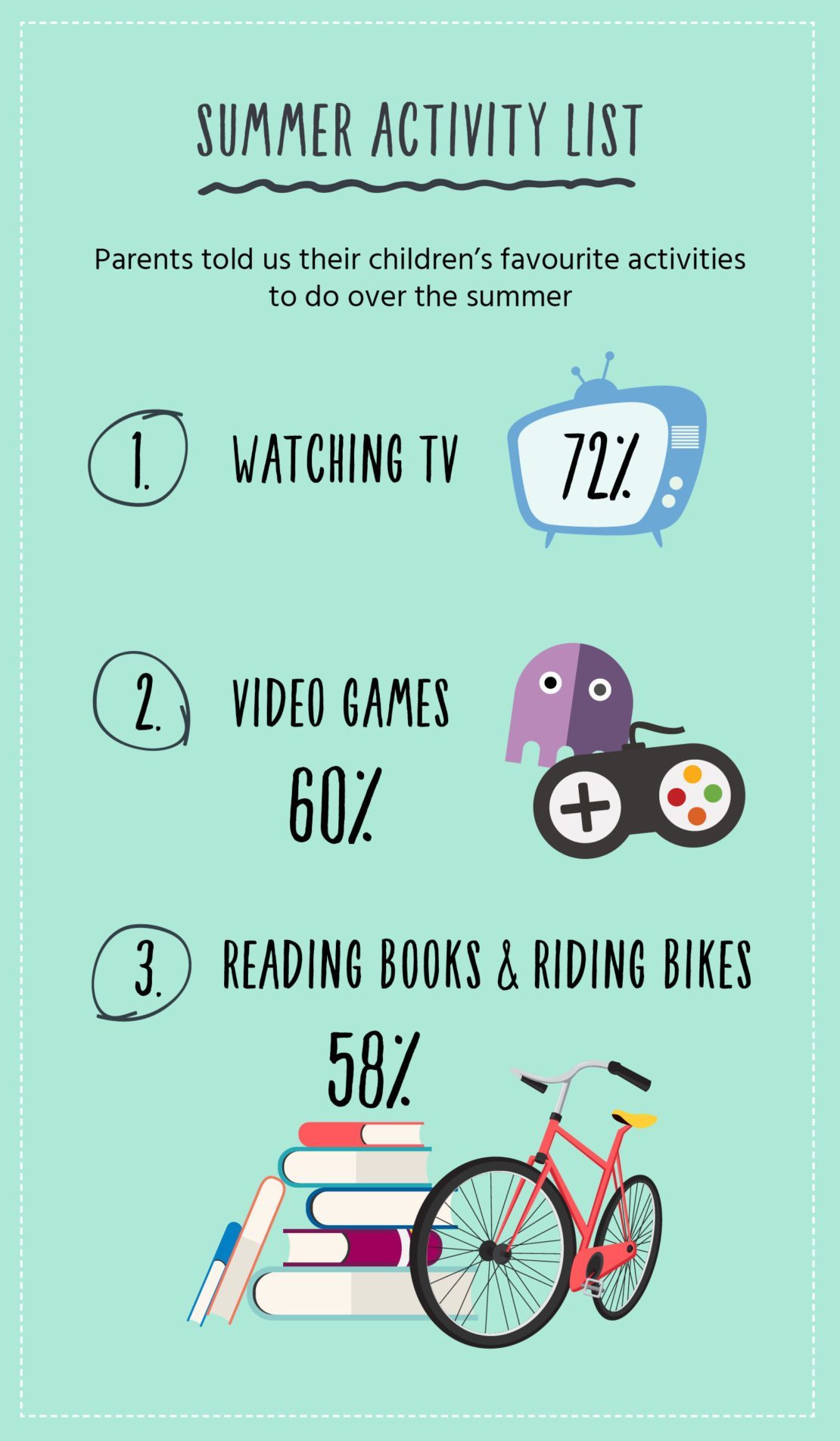 A whopping 72% of parents told us that watching TV was their child's favourite thing to do when relaxing over the summer holidays. Playing computer games was also a popular activity among kids taking a break from school with 60%, closely followed by reading books and riding bikes -with 58% of parents saying their child favoured these activities.
At Explore Learning, we encourage children to develop a love of learning all year round! If you're considering extra maths & English tuition to keep your child's brain active this summer, why not come along to a free trial to see our centres in action?
Discover more interesting posts from our blog
---
Back to school obstacles every child faces
August 21, 2017
Starting the new school term after the summer holidays can bring with it a few hurdles for children – whether it's getting back into their school routine or...
Read this post
Learning with dyslexia: Children's learning styles
September 21, 2021
Understanding more about dyslexia can help parents and educators support children to thrive in the classroom and beyond.  Did you know that today it's estimated that...
Read this post