Come on down to Canning Town
February 27, 2017
Our new Explore Learning centre in Canning Town launched on Saturday 25th February – our 126th centre to open in the UK!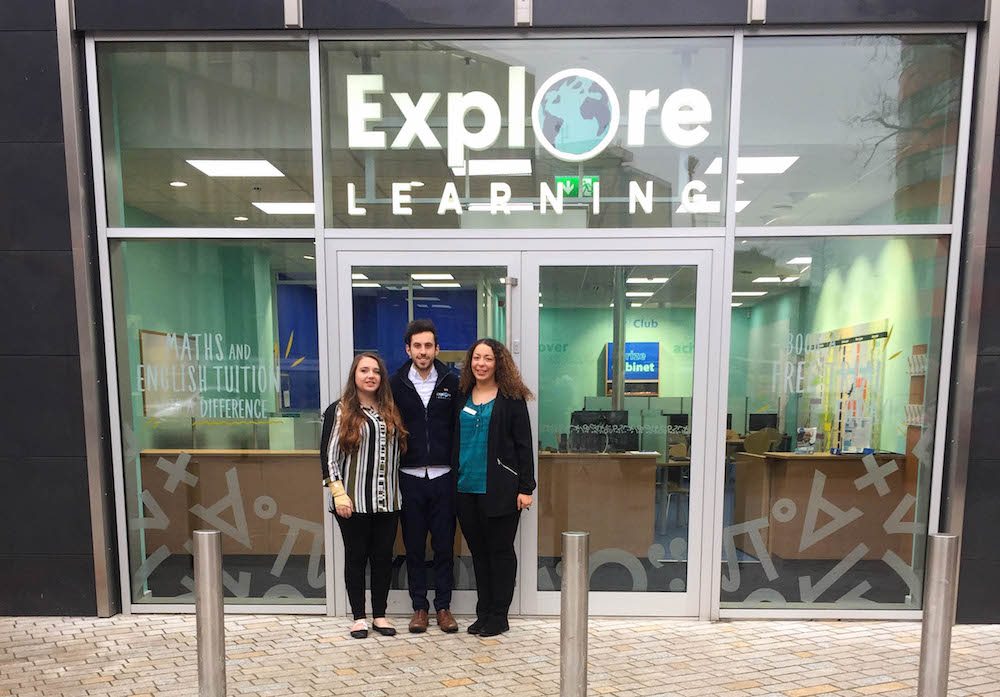 Our latest centre, on Barking Road, offers maths and English tuition as well as courses for 11 Plus preparation, creative writing skills and creative maths for numeracy enthusiasts. A succeed in secondary school course is also available for transitioning pupils.
Georgie Mudd, Centre Director at Explore Learning Canning Town, says: "We're incredibly excited to open our Canning Town centre. Having lived in the surrounding areas my entire life, getting to play a part in launching a centre here feels really, really special. We're looking forward to welcoming families for the first time on Monday 27th February – we'll have lots of games and activities going on to welcome the children along."
The team will work closely with the local community to organise free creative writing and maths workshops with schools and libraries.
Charlotte Gater, Head of Curriculum at Explore Learning says: "Children of all abilities come to us for extra help in maths and English or to enjoy learning in a new, social environment. We have an incredibly passionate and enthusiastic team who love what they do – they really care about the children and this is reflected in the fun the children have when they attend."
Standard membership is £124 per month and until the end of May, there is no registration fee for new members who join!
Check out Explore Learning Canning Town and book your free trial today!
Discover more interesting posts from our blog
---
We're Mumsnet Rated!
January 29, 2019
Mumsnet testers tried Explore Learning's service for free across our nationwide centres and shared their feedback in an anonymous online survey. The result? We have...
Read this post
Explore Learning named in The Sunday Times Best Companies To Work For
March 22, 2016
We are delighted to have once again been named as one of the best companies to work for in the UK by The Sunday Times. Explore Learning was named 57th overall and 8th...
Read this post