Competition winner experiences lifeguard dream!
June 26, 2018
Children were offered the chance to experience the job they'd love when they're older in a competition we ran with The Week Junior and KidZania London. 9-year-old Dora spent the day with the RNLI and shares her experience…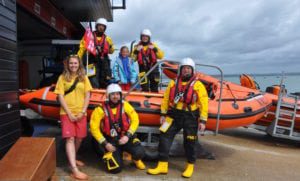 "I entered a competition in 'The Week Junior' and I was one of the winners. I got some books for my school, tickets for KidZania London and a day at the RLNI because I want to be a lifeguard when I grow up. The RNLI is the Royal National Lifeboat Institution, they save people stuck in the rip current, in cars falling of coastal roads and they also save animals, but mainly they come to the rescue when boats are in danger on the sea.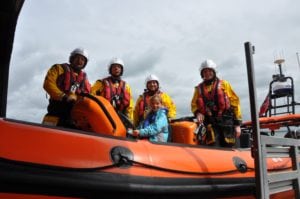 When I arrived I met Sailor, the dog, who is always at the lifeboat station; Kim, a full time, fully trained lifeguard and Jacqui the operational manager at Portsmouth Lifeboat Station. I got to try on the drysuits, but they were a bit too big, and we watched the lifeboats being launched for their training. Apart from growing up to fit the drysuit, I need to be able to swim 25m underwater and swim another twenty-five-meter head up front crawl, all in 50 seconds. When I am 16 I can start training and hopefully, the dry suits will fit me better."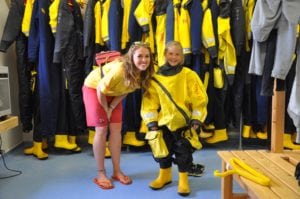 Dora's mum, Karen, says "The RNLI is just such amazing charity, children should really know more about it".
We love to hear about children's dreams and ambitions, and we love to help them achieve their dreams even more! It all starts with a passion of learning; that's where we come in.
Discover more interesting posts from our blog
---
What makes a fearless learner?
January 19, 2017
At Explore Learning our aim is to help children to excel academically, to reach their potential and get the best results they can. But more than that, we are unwavering...
Read this post
Meet the National Young Mathematicians of 2017!
December 18, 2017
After weeks of competition involving over 700 hundred schools across the UK, children from Ladbrooke Junior Mixed and Infant School from Potters Bar have been crowned the...
Read this post