Explore Learning arrives in Mere Green!
January 17, 2017
We're so excited that our new Mere Green centre opens its doors today!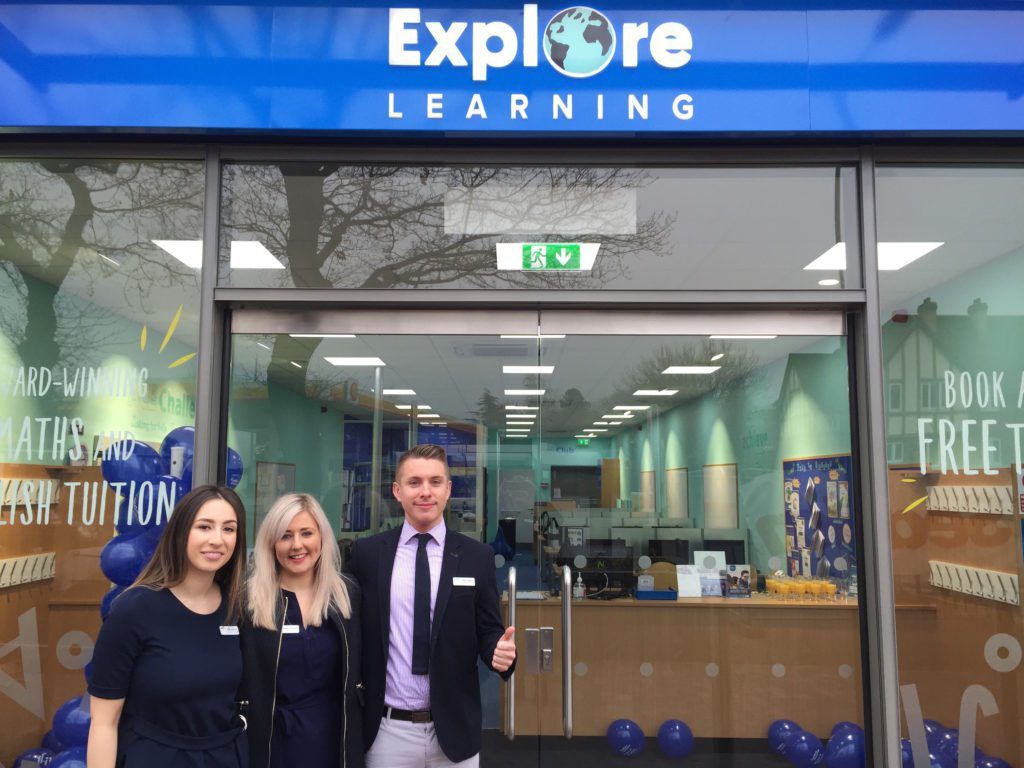 The team at Explore Learning Mere Green – Jasmine, Ellie and Paolo – welcomed local Councillors Maureen Cornish and Meirion Jenkins to declare our 124th centre officially open at midday today (17th January).
The centre provides tailored tuition in English and maths for four to 14 year olds, as well as courses for 11 Plus preparation, creative writing skills and creative maths for numeracy enthusiasts! Our Succeed in Secondary course is also available to help families with the transition from primary to secondary school.
Vanessa Gifford, Birmingham Regional Manager of Explore Learning says: "We are really excited to welcome the Mere Green centre to our Explore Learning family; we have had this location in mind for a few years now as we already have a number of hugely popular centres in the Birmingham area. It's particularly exciting to be a part of the new Mulberry Walk Development which is bringing lots of fantastic new businesses to the area. The Mere Green management team are all thrilled to be launching this new centre as they have lots of valuable local knowledge between them. I know they are particularly excited to start working with many of the local schools. We look forward to welcoming lots of new families to the Mere Green centre soon."
The team will work closely with the local community to organise free creative writing and maths workshops with schools and libraries.
Charlotte Gater, Head of Curriculum at Explore Learning says: "Children with varying levels of ability come to us for extra help in maths and English or to enjoy learning in a new, social environment.  We have a team that are incredibly passionate about what they do – they really care about the children and this is reflected in the fun the children have when they attend."
The Mere Green team would love to meet you and show you around our new centre!
Discover more interesting posts from our blog
---
Are you as smart as a 12 year old?
August 18, 2017
Our recent maths and English quiz has revealed that UK adults are struggling to answer questions designed for children from reception up to year 8… 1 in 3...
Read this post
A healthy way to kick-start your day!
September 12, 2018
Everyone says breakfast is the most important meal of the day, but this is especially true for your child! We caught up with BEAR to hear their thoughts on giving...
Read this post