Explore Learning wins at the EducationInvestor Awards
December 13, 2019
We're delighted to announce that Explore Learning has won at the EducationInvestor Awards.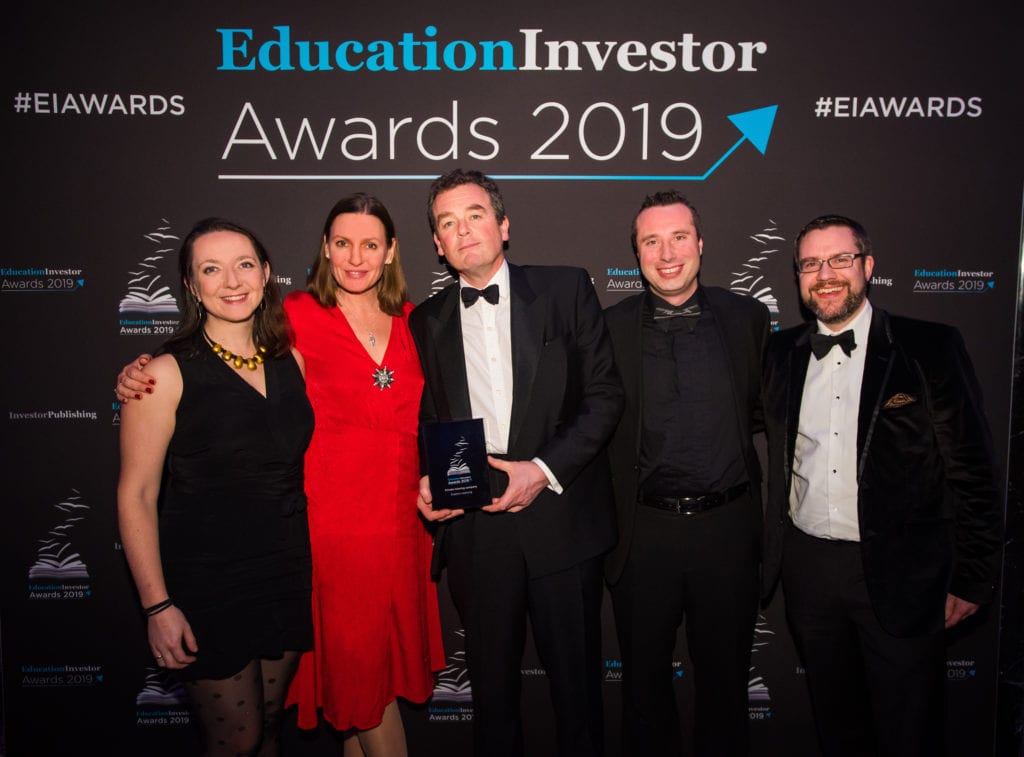 The awards, which recognise excellence and achievement in the UK private education sector, have named Explore Learning as the winner of 'private tutoring company'.  The results were announced on 4th December at a ceremony in London.
Bill Mills, CEO and Founder of Explore Learning says "We are thrilled to be named best private tutoring company.  When we launched our first tuition centre in 2001, our vision was that Explore Learning would be the best possible complement to a school education, and this vision remains at the heart of Explore 18 years on.  I'm incredibly proud of our fantastic employees who showcase their passion and commitment, providing the best possible tuition and support for our families".
Now in its tenth year, the EducationInvestor Awards are one of the biggest accolades in the UK's private education sector. The event unveiled the winners of 21 respective awards in the industry, awarding individuals and companies that have had an outstanding year.
Explore Learning has celebrated success in the EducationInvestor awards for five of the last eight years.  Since the company's inception in 2001, we have helped over 250,000 children to excel academically and reach their potential. Through working with thousands of schools, libraries and families, we're proud to be an established part of the local community.
Discover more interesting posts from our blog
---
Explore Learning wins Mumsnet Innovation Award
November 27, 2013
We were delighted to be presented with a Mumsnet Innovation Award at an event at Lancaster House hosted by the Deputy Prime Minister, Nick Clegg. Explore Learning won...
Read this post
Peter Andre joins Explore at Home
April 23, 2020
We're thrilled that singer and TV personality Peter Andre and his family have recently experienced our 'Explore at Home' offering.  As families adapt to their new...
Read this post