Explore Staff Raise £2,500 for CHAS
October 16, 2017
The blisters are healing after a team of 7 Explore Learning staff took on the Edinburgh KiltWalk marathon in aid of CHAS – Children's Hospices Across Scotland.
Natalie Riddick, Rob Hicks, Martin Sinclair, Laura Goodwin, Julia Tague, Imogen Young and Amanda Stewart donned their kilts, managed to avoid the rain and completed the 26 mile walk alongside over 80 other CHAS fundraisers.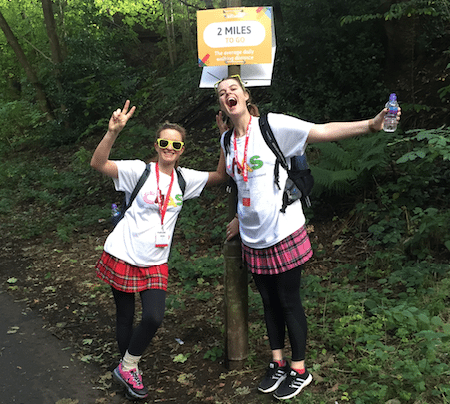 CHAS provide hospice services for children who have life-shortening conditions.  The money raised helps the charity support families like Christian's. His mum Claudia explains the support CHAS provide.
"CHAS is not like what you think a hospice is, it is not just about end of life. There are different activities every day and mainly it is trying to make things fun for the children and siblings. The staff help Christian's brothers, they support them and listen to their concerns so life is not overwhelming for them.
"It makes your life easier and you don't feel isolated. They lift you up when you need it most."
Explore Learning Managing Director Rob Hicks, who took part in the walk said "Brilliant effort from the Scots at Explore Learning, marching their way through the KiltWalk marathon in Edinburgh in aid of CHAS and raising £2,500 in the process.  Laura Goodwin, the Scottish regional manager, afterwards said 'that was full on, but we all nailed it – fantastic team, fantastic Scots!' "
You can find out more about CHAS at chas.org.uk/
Discover more interesting posts from our blog
---
What makes a fearless learner?
January 19, 2017
At Explore Learning our aim is to help children to excel academically, to reach their potential and get the best results they can. But more than that, we are unwavering...
Read this post
Regional Finalists announced!
May 24, 2019
Talented writers from up and down the country have been shortlisted as Regional Finalists in the Explore Learning Writers' Awards! We announce the names here…...
Read this post